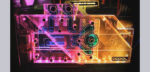 Result and general impression …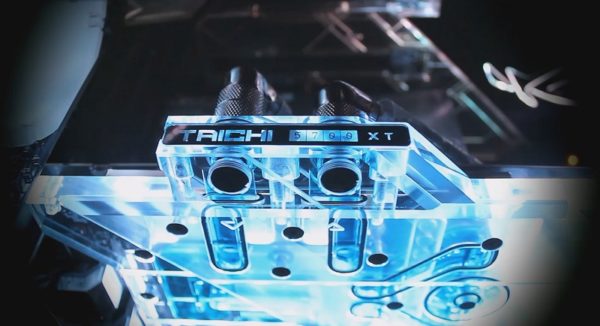 The Alphacool Eisblock Aurora Plexi GPX-A for the AMD Radeon RX 5700 XT ASRock Taichi X8 8G OC could fully convince in the test. The temperatures drop significantly under water and by using liquid metal we were able to lower the temperature values even more.
Also optically the GPU ice block looks good, so that the before already chic ASRock RX 5700 XT Taichi X8 8G OC doesn't lose any of its attraction.
You should take a little time for the assembly, but Alphacool did everything right with the good instructions and the labeling of the individual parts. And if you have any questions, you can just watch our video or ask us in the water cooling community, we are glad to help 😀
There is actually nothing to complain about. The price is within the typical range for water cooling and is even slightly below average for what is offered.
With this powerful overall result and these high overclocking results the Alphacool Eisblock Aurora Plexi GPX receives our OCinside.de Overclocking Dream Award.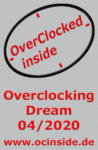 Discuss in our forum and share experiences about the den Alphacool Iceblock Aurora …
Here you can order the Alphacool Eisblock Aurora Plexi GPX at a good price.
Read on in the hardware test area with several hardware reviews …