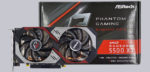 With the AMD Radeon RX 5500 XT, AMD offers an affordable entry-level gaming graphics card. The ASRock Radeon RX 5500 XT Phantom Gaming D 8G OC graphics card is a custom model from the premium product line of ASRock. It comes with increased clock rates, a backplate and a stylish LED lighting. Everything else we will now show on OCinside.de in this detailed review.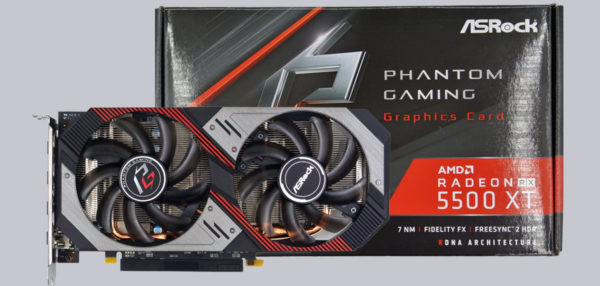 Thanks for the support …
Many thanks for the support with the test to Itchi and the manufacturer ASRock.
The ASRock Radeon RX 5500XT Phantom Gaming D 8G OC costs at review date approx. 260 Euro (05/2020)
Here you can order the ASRock Radeon RX 5500XT Phantom Gaming D 8G OC.
The delivery of the ASRock Radeon RX 5500XT Graphics card …
Let's start with the delivery of ASRock RX 5500XT Phantom Gaming D 8GB OC. This one will be delivered in a relatively simple fully printed glossy box in black/red optic. The design doesn't appear obtrusive but rather discreetly appealing to us.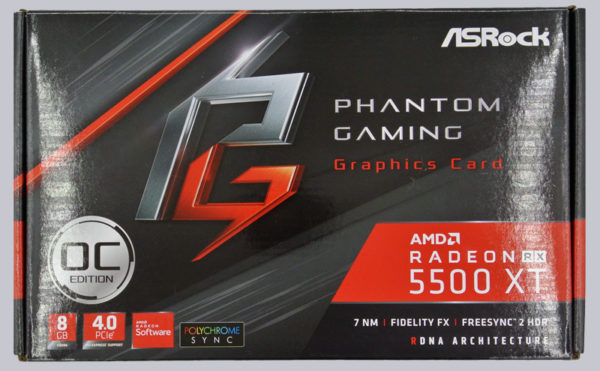 When viewed from behind, we can already recognize a few more technical details of the graphic card than on the front. Among other things, the dual fan, the backplate as well as 0dB cooling and an adjustable RGB LED illumination.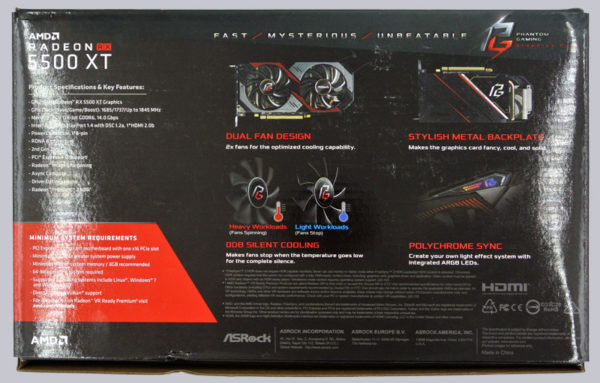 After opening the box, we find our RX 5500 XT from the Phantom Gaming Series under a layer of foam. It is perfectly packed and covered with antistatic foil.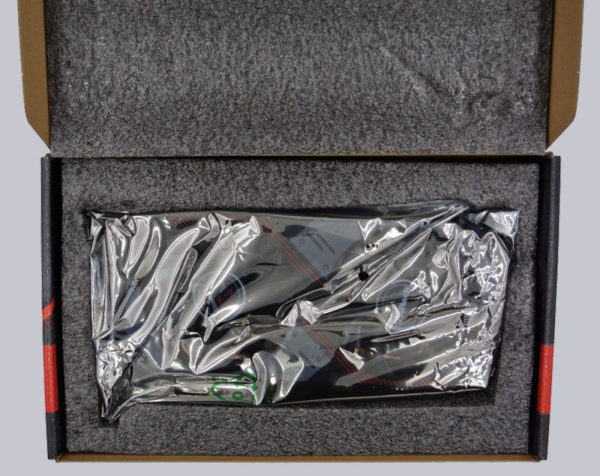 If you remove the complete insert, you will find a quick installation guide. Otherwise that was it, because more accessories are not supplied by ASRock.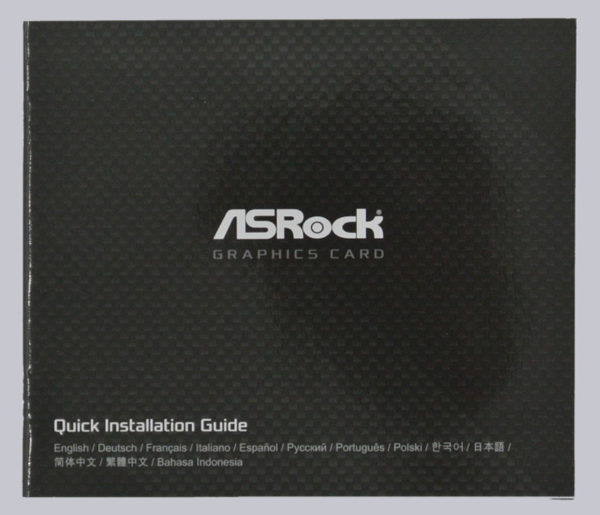 Now that we have unpacked the ASRock Radeon RX 5500 XT Phantom Gaming D 8G OC, we take a short look at the technical data …