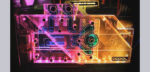 Alphacool offers suitable water cooling for a wide range of graphics cards, not only for the reference design, but also for special versions. We are therefore testing today the Alphacool Eisblock Aurora Plexi GPX for the ASRock Radeon RX 5700 XT Taichi X8 8G OC, including the modification video in our OCinside YouTube Channel. But that's not all, we have tested the GPU water cooling first with the included thermal paste and then with liquid metal!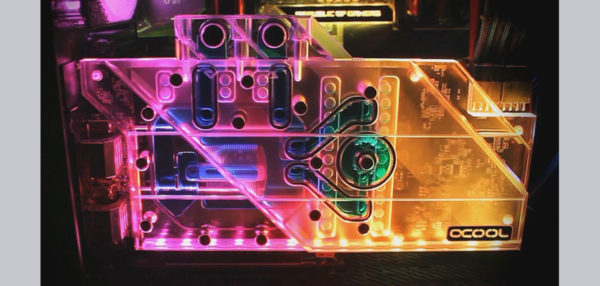 Thanks for the support …
Many thanks for the support to Henro and the manufacturer Alphacool.
The Alphacool Eisblock Aurora Plexi GPX-A AMD Radeon RX 5700 XT ASRock Taichi X8 8G OC has at review date a price of about 110 Euro.
Here you can order the Alphacool Eisblock Aurora Plexi GPX water cooling at a reasonable price.
The delivery of the Alphacool Eisblock Aurora GPX ASRock Taichi …
Alphacool delivers the Eisblock (which is the German word for ice block) Aurora Plexi GPX in a universal designed package, on which only a small sticker points to the ASRock RX 5700 XT Taichi graphics card.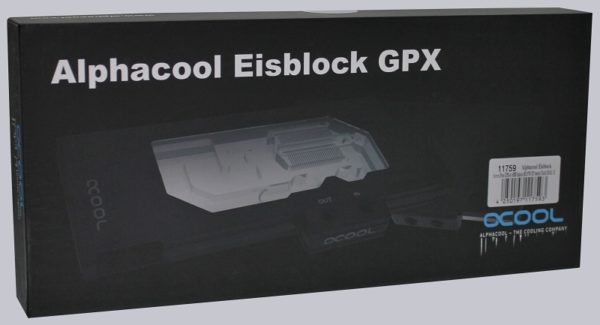 On the side is marked which variant it is. Plexi or transparent in our case.


This is included in the delivery package …
At the top, we find the printed installation instructions immediately after opening …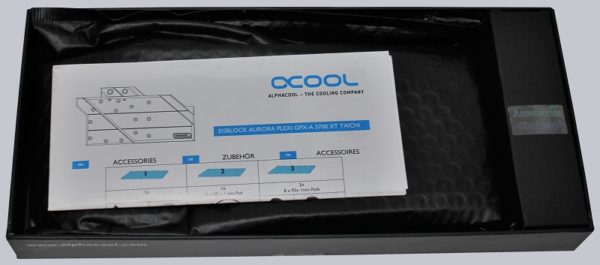 … and a small box containing all the installation accessories.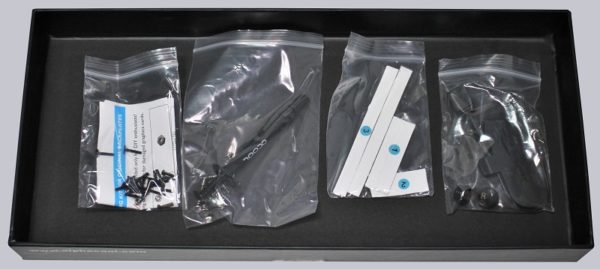 When unpacked, the ice block looks very promising. There are many edges where the light of the aRGB illumination will be refracted later.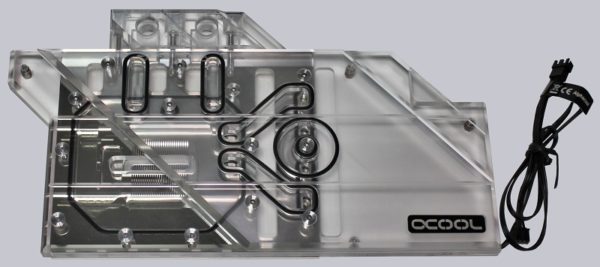 Alphacool Eisblock Aurora Plexi GPX technical specifications …