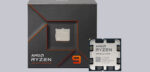 Result and general impression …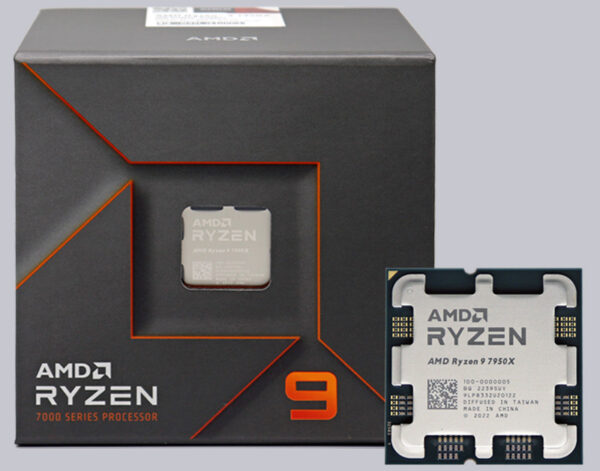 The AMD Ryzen 9 7950X processor can convince with a massive multi-core performance!
In addition, the AMD Ryzen 7000 series brings all the necessary interfaces for future additional hardware. PCIe 5.0, DDR5 and USB4 are already included and enable the highest possible connection to the high CPU performance. And the new performance presets that AMD has added in the BIOS give an extra performance boost and reduce the consumption on top of that, which should not go unmentioned nowadays.
AMD AM5 motherboard prices are still at record levels, but due to falling DDR5 RAM prices, AMD AM5 systems are becoming increasingly attractive. Enthusiasts will have already jumped on the new AMD Ryzen 7000 series since the beginning anyway and especially the tested AMD Ryzen 9 7950X with its 16 cores and 32 threads should be a popular choice for high-end PCs thanks to the lowest price per core.
With this powerful overall performance, the AMD Ryzen 9 7950X processor receives our OCinside.de Overclocking Dream Award 02/2023.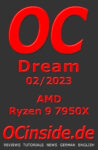 Discuss in our forum and share experiences about the AMD Ryzen 7950X …
Here you can order the AMD Ryzen 9 7950X at a reasonable price.
Read on in the hardware test area with several hardware reviews …