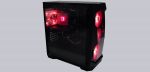 Construction, design and features from the exterior…
The chassis is completely in black. And even the components are so darkened from the outside that you have to take a closer look when the power is off to see what's behind it.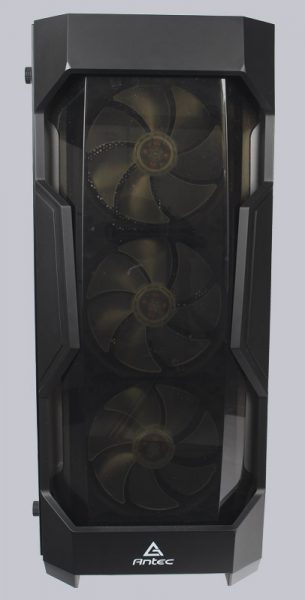 In the front there is no 5.25″ slot, but three illuminated RGB fans, which can be seen through the dark tinted acrylic glass.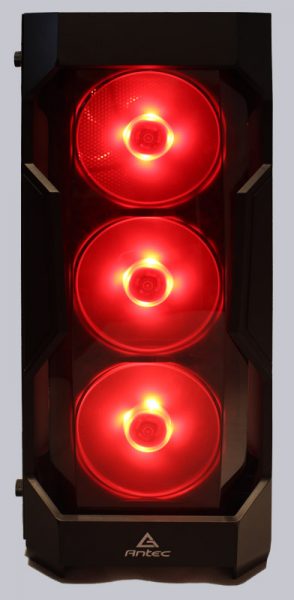 However, it is very difficult to completely remove the foil on the front acrylic glass, as long as the front is not removed and all screws are unscrewed, so that no remains of the foil can be seen through the acrylic glass.
The right side part is pushed in the classic way and fastened with two knurled screws to the back of the case. The real glass pane on the left side is decoupled by four rubber buffers each on the case and the thumbscrews.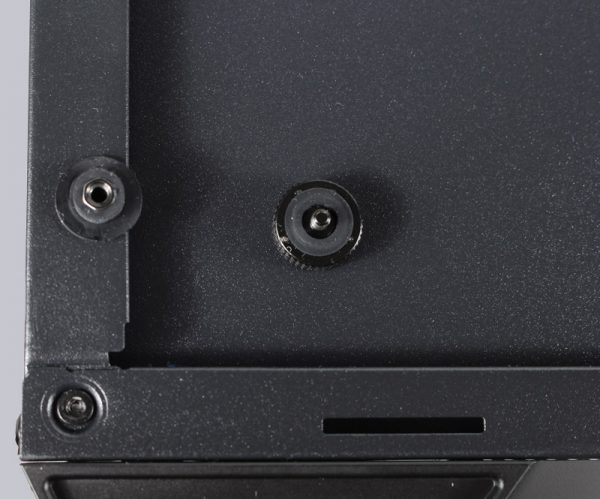 The I/O panel with the power button, headset sockets, two USB 3.0 ports and the button for controlling the light of the fans is located on the upper side at the front. Further back there is an opening for ventilation. Up to three 120mm or two 140mm fans can be mounted here.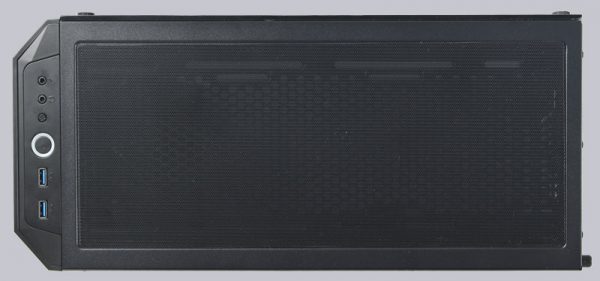 Dust filters are provided at all important points. The filter on the power supply unit is pushed classically into its holder.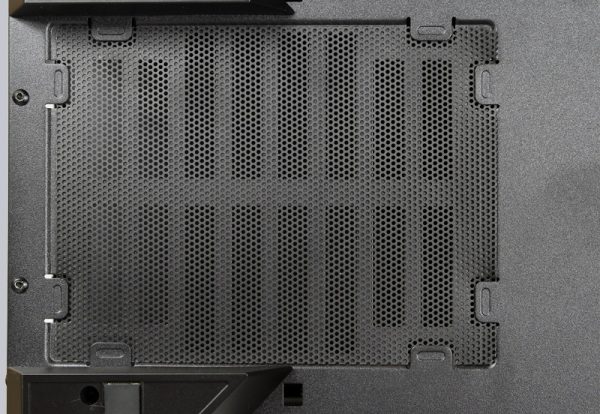 The filter on the upper side is mounted from the outside …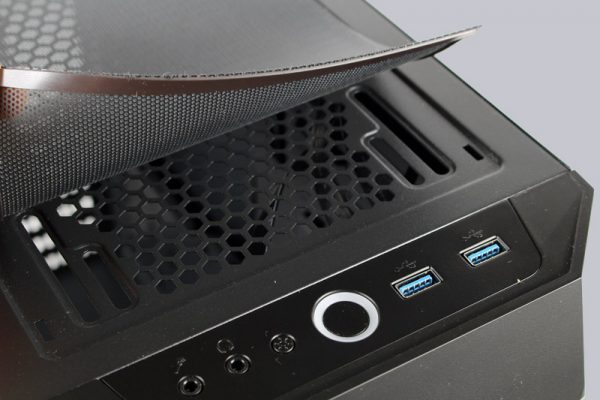 and the dust filter of the front fans is attached from the inside, however, construction requires only behind the fans. Both can be very easily removed, cleaned and reattached thanks to the magnets.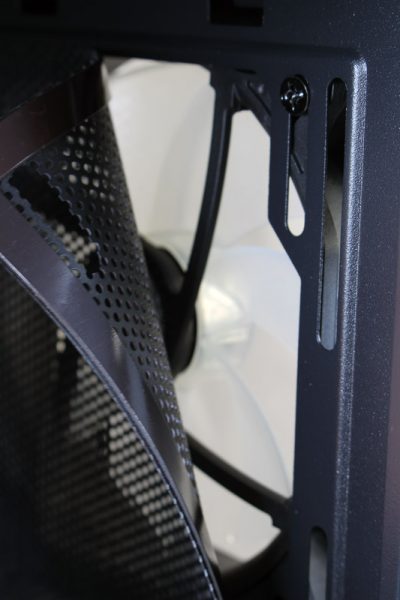 The back is classic: Here an optional 120mm fan can be installed and the position can be changed via the mounting slots. The PCI bezels underneath must be broken out. Three covers are included in the accessory box in order to be able to refill "gaps" that have arisen in the case of a rebuilding.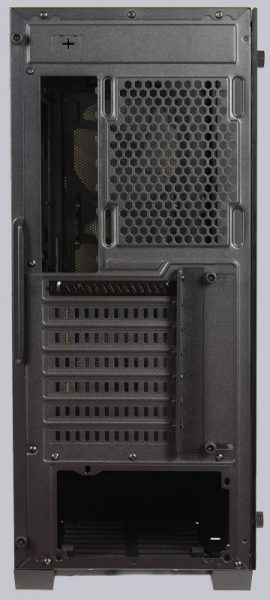 All fan slots are provided with long mounting slots and allow the installation of water cooling. How the already installed fans are replaced by a water cooling system in the front is explained even in the quite detailed installation instructions.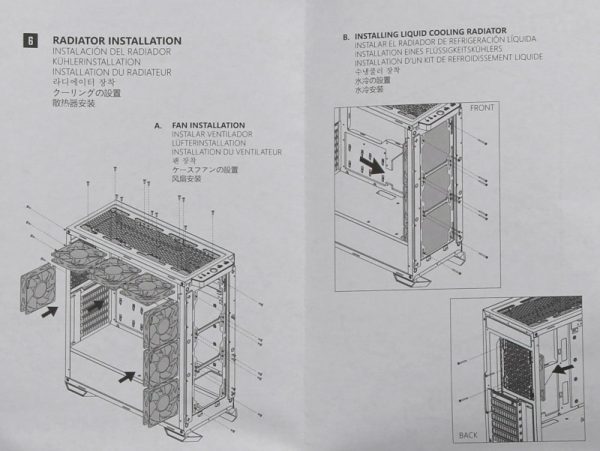 Now that we have dealt with most of the criteria from the outside, we come to the inner structure of the Antec DF500 RGB miditower.
Antec DF500 RGB Construction, design and features from inside …