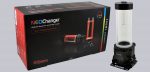 For a custom water cooling system, Enermax offers an interesting reservoir / pump combination with lighting, which we will take a closer look at, listen to, and test thoroughly. At our OCinside YouTube Channel there is a new video of all Enermax NEOChanger 300ml RGB effects and in the review there is of course a 360 degree view in addition to the sound sample of the integrated pump.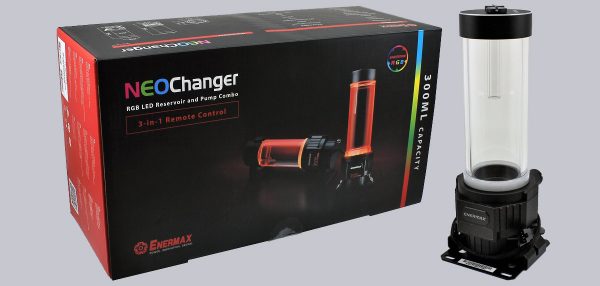 Many thanks for the support …
Thanks for the support to Henro & the manufacturer Enermax.
The Enermax NEOChanger 300ml has at review date a price of about 79 Euro.
Here you can buy the Enermax NEOChanger.
The delivery of the Enermax NEOChanger …
The Enermax NEOChanger comes in a nice, relatively large box.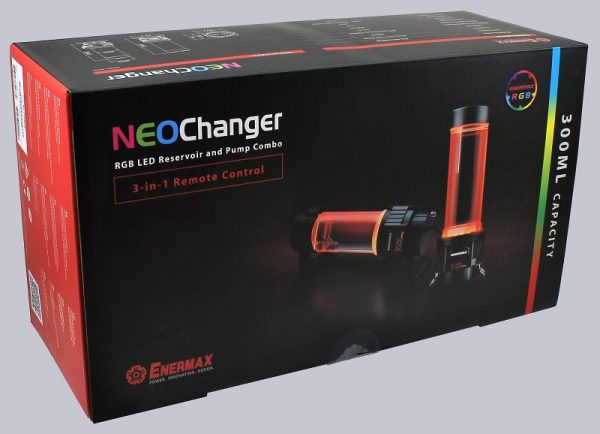 On the side we are pointed directly to the main features of the Enermax NEOChanger:
– RGB lighting
– Display for displaying the pump speed
– Remote control for controlling the lighting and pump speed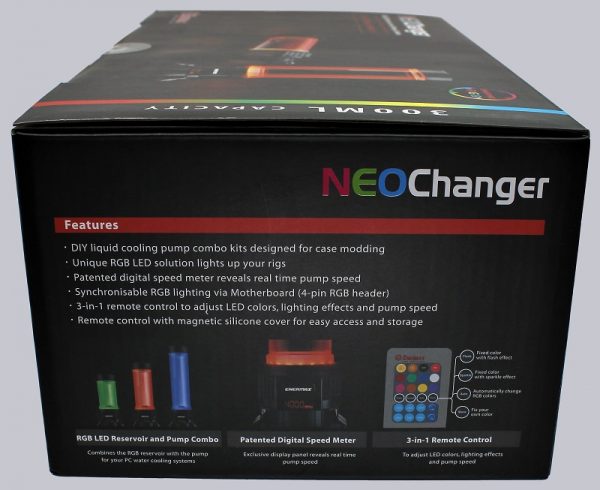 Let's take a look at what awaits us in the box …
This is included in the scope of supply …
The NEOChanger and the accessories are packed safely and clearly in the box.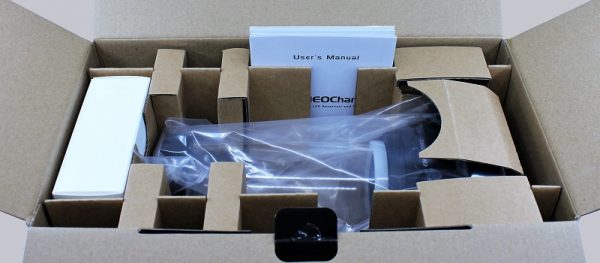 The base is already pre-assembled. There is also a RGB connection cable as an accessory, if you want to control the lighting via a separate control. In addition, there is the remote control and other mounting and decoupling material, in case you do not want to mount the NEOChanger standing. In addition, a black G1/4 "angle.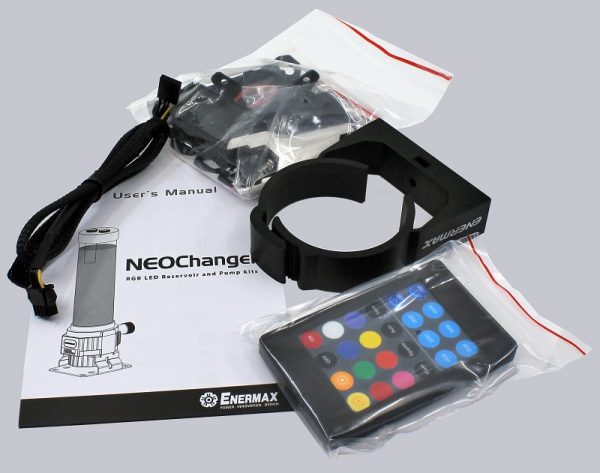 Let's get to the technical data first.
Enermax NEOChanger technical data …