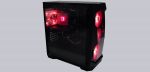 Construction, design and features from inside …
The Antec Dark Fleet midi tower is also completely black from the inside and so even the spacers for the motherboard are delivered in black.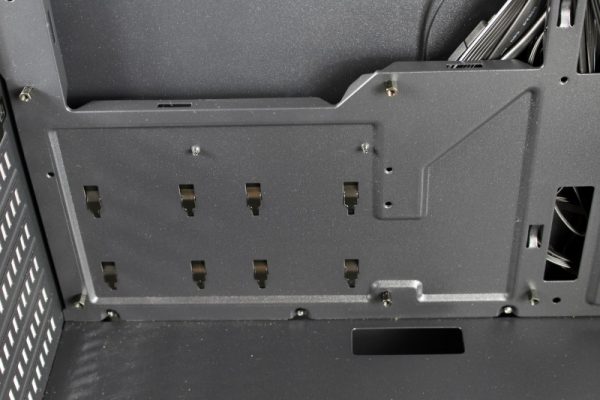 The motherboard and two slots for 2.5″ SSDs are visible through the window. Antec made it very easy with the rear panel, because there you can still find the holder for 5.25″ drives on one side. The base plate was apparently taken over from another case model without any changes. It doesn't bother, but you can see it if you take a closer look.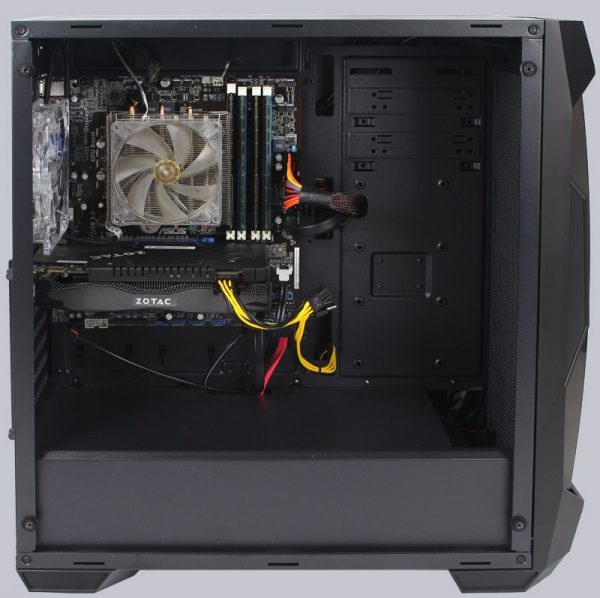 On the back you can see the two-chamber system, where the hard disks (bottom left) and the power supply (bottom right) are installed in the lower area.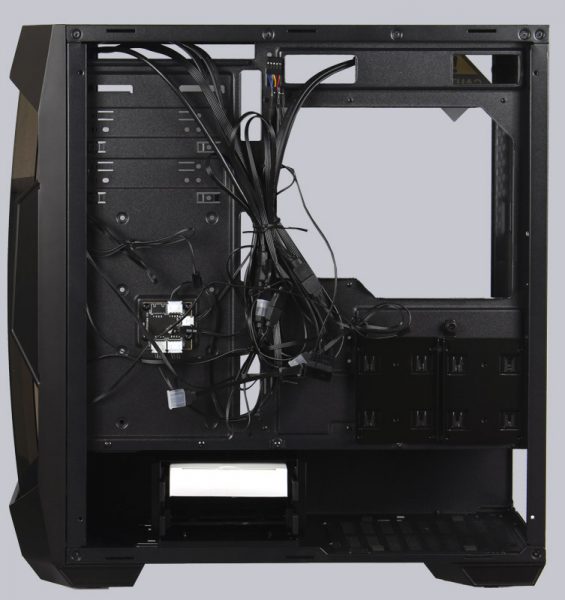 The lower hard drive bays are designed for two 3.5″ or 2.5″ hard drives, which are positioned at a slight distance from the power supply unit. If necessary, these slots can be moved forward in the direction of the fans using longer mounting slots. The hard disk slots are very practical, because you don't have to screw around by simply locking the hard disks into the holes of the holder. Both hard disks together were installed faster than a single thumb screw for the SSD could have been loosened.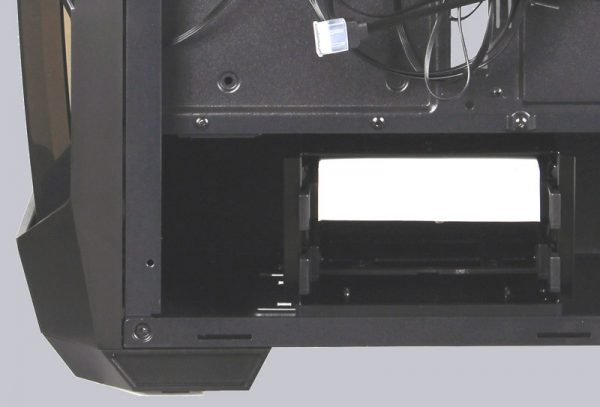 Two 2.5″ SSDs can be mounted directly above the power supply using frames.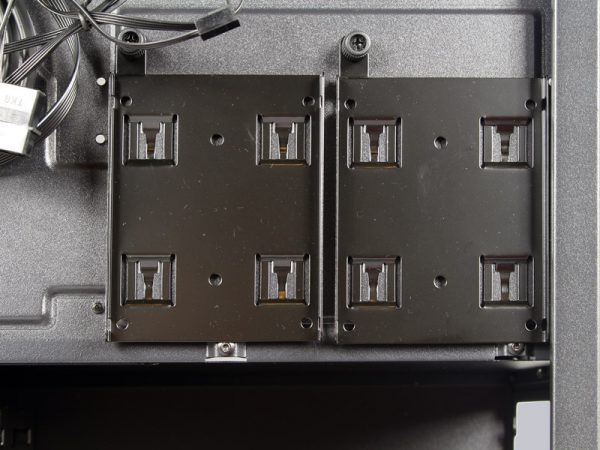 The cables let you lead through several passages along the mainboard to the rear, where they are at least not visible through the side window. However, there can also be a tangle of cables, which should be well organized.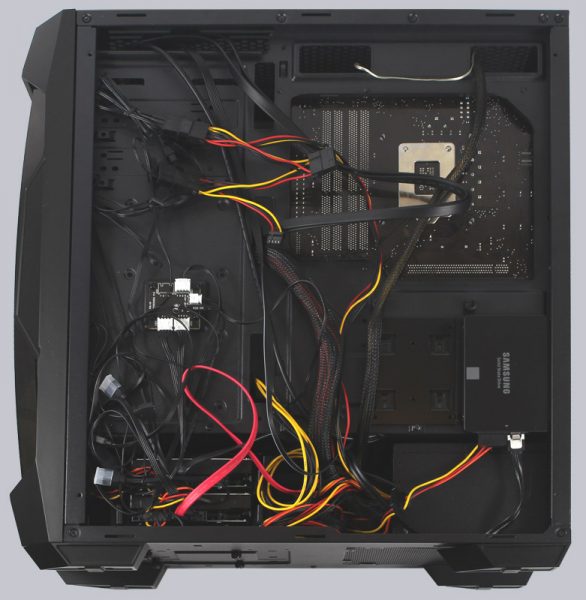 The distance between the side panel and the back of the inner wall is very tight. In some areas this is only about 1.3cm, which doesn't allow many ways for the cable routing with a 2cm thick cable for the mainboard.
The large recess behind the mainboard is very advantageous for this, where you can easily mount the CPU cooler on the back of the motherboard. The CPU cooler can be up to 165mm high according to Antec. The installation of longer graphics cards up to 380mm is also possible.
Antec DF500 RGB Fan control and lighting …