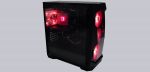 Today we are testing the new Antec DF500 RGB case, which features a stylish acrylic glass front and tempered glass side panel. We have already tested on OCinside.de some current chassis with RGB fans and will see where the special features of this Antec Dark Fleet DF500 RGB midi tower are.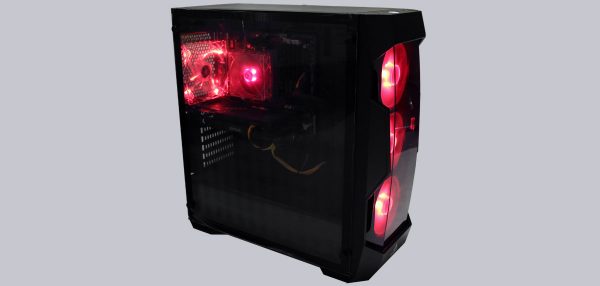 Thank you for your support …
Many thanks for the support to lion149 and the manufacturer Antec.
The Antec DF500 RGB currently has a price of approx. 70 Euro (11/2018).
Here you can buy the Antec DF500 RGB.
The delivery of the Antec DF500 RGB …
The Antec DF500 RGB is supplied in a standard cardboard box showing a picture of the case.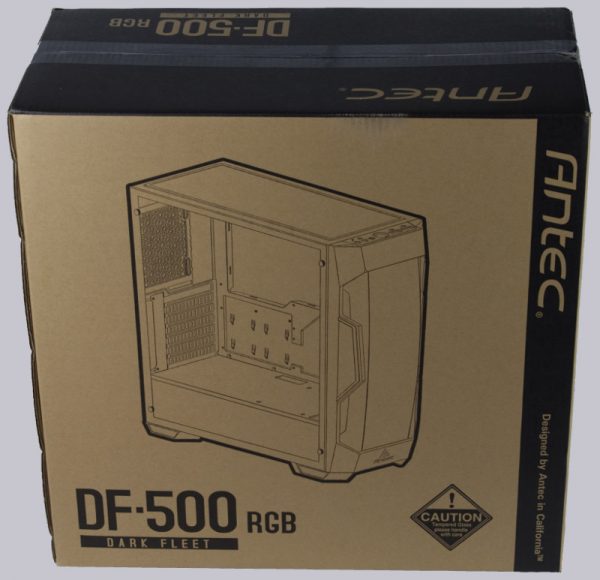 The enclosure has been wrapped in a film and is protected from transport damage by two polystyrene parts.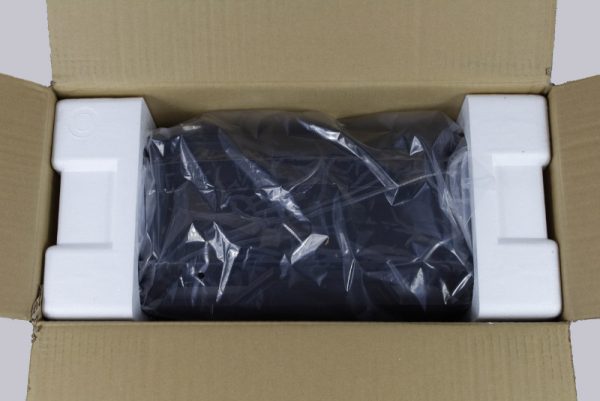 The genuine glass window on the left side is protected on both sides with a foil and also the front made of acrylic glass was provided with a foil.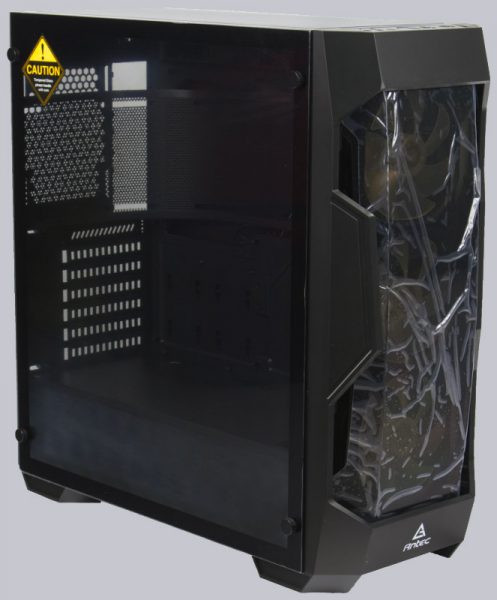 A white cardboard box with the neatly packed accessories is located in one of the lower drive bays and was simply snapped into the hard disk holder with matching holes.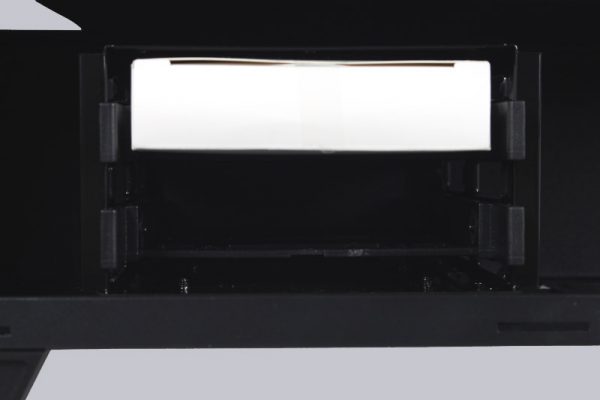 This is included in the delivery package …
Included in delivery are a bag with screws for mounting the hard disks, motherboard and power supply, an adapter for connecting the fans and three slot bezels. Two additional instructions are included: One explains how to assemble the case for inexperienced users, the other explains how the RGB fans can be upgraded.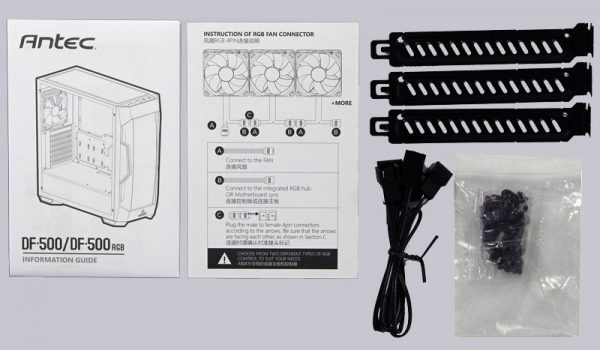 Antec DF500 RGB technical specifications …