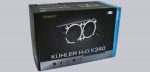 Construction, design and features …
On the CPU cooler is the Antec logo in a pretty metallic look. The bottom of the cooler is protected by a plastic cap …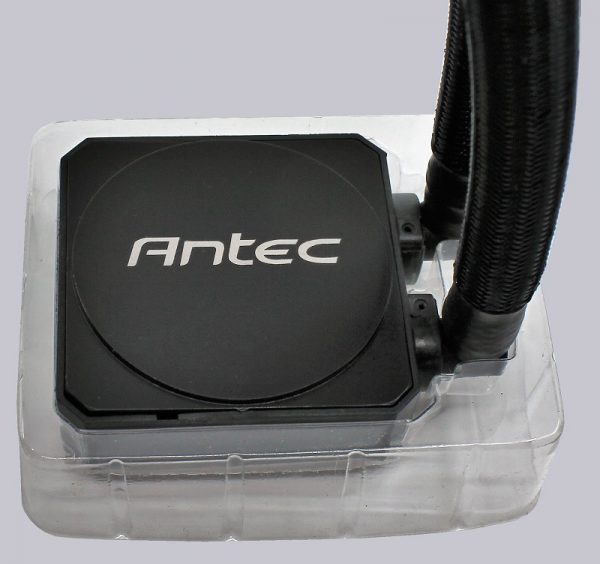 … because Antec has applied thermal compound from the factory.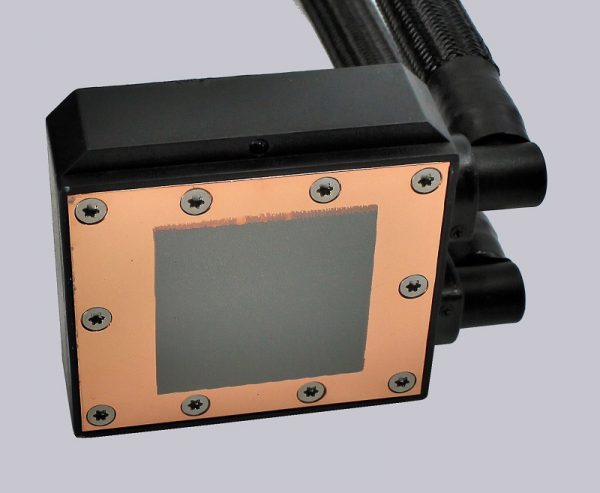 Since we were therefore only able to assess the quality of the copper soil after the test, unfortunately, the installation already shows slight signs of wear and tear, we apologize for this. The copper radiator base is polished except that very well.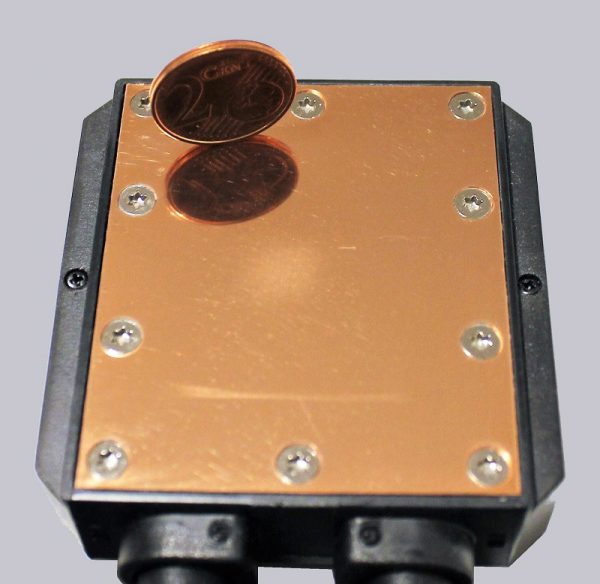 Seen from the side you can see how thin the cooler of the K240 water cooling system is.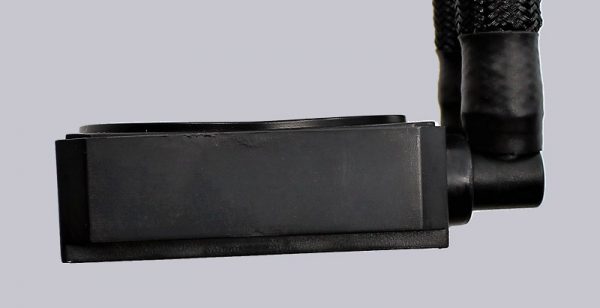 The pump moves into the area of the radiator, where the water connections are. Good to recognize due to the additional cable. Hoses and the pump connection cable are visually very nicely coated with Teflon fabric. A subtle print also reminds us to always keep the radiator clean.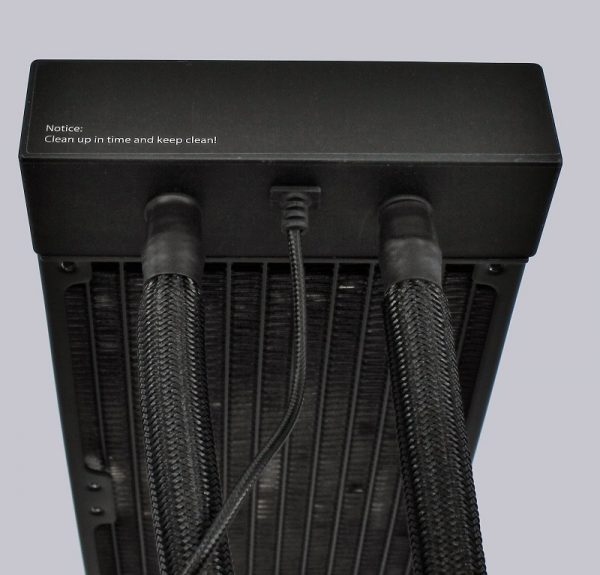 The radiator gets a little thicker by the pump at this point, but still remains flatter than the fans we will mount later. We see no danger here that this could lead to restrictions during assembly.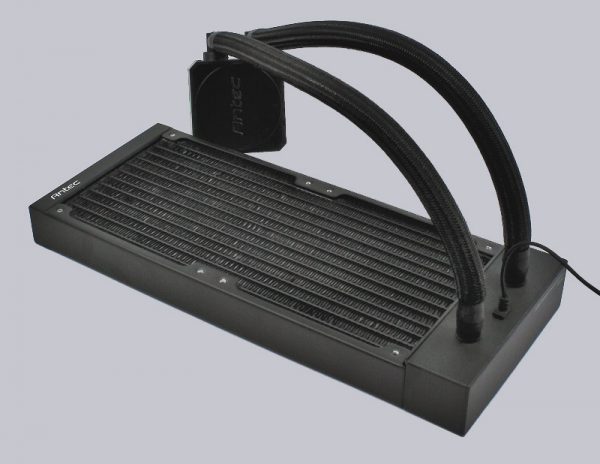 Before we start the installation, let's take a look at the Antec K240 water cooling from all sides in our 360 degree view.

Antec K240 Installation …