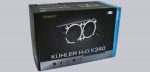 The AIO water cooling market is hotly contested. Antec tries to settle by moving the pump into the radiator, which makes the CPU cooler very compact. What the Antec K240 water cooler achieved, we have tested in the new review, including a new video and of course again with 360 degrees view.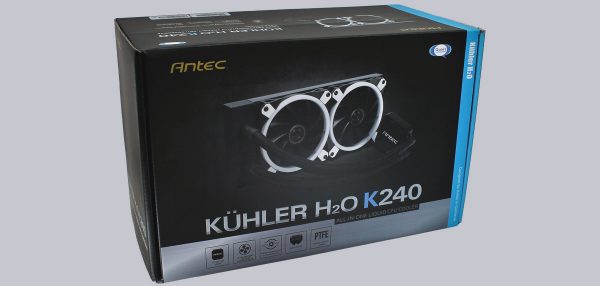 Many thanks for the support …
Thanks for the support to Henro & the manufacturer Antec.
The Antec K240 has at review date a price of about 70 Euro (05/2018).
Here you can order the Antec K240 at a reasonable price.
The delivery of the Antec K240 …
The Antec K240 water cooling system comes in a nice, relatively large box.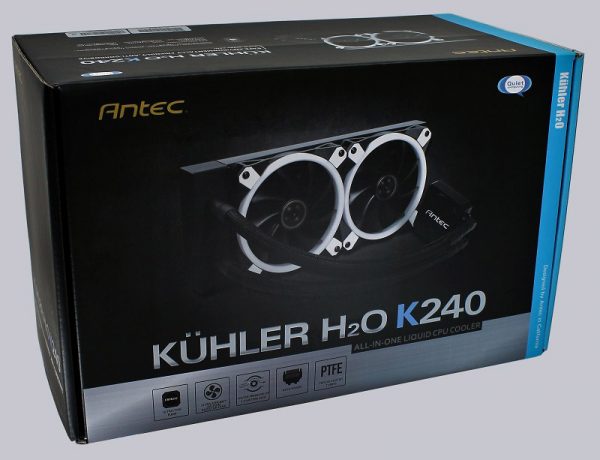 On the front we are directly referred to the main features of K240 water cooling.
– an ultra thin CPU cooler
– efficient LED fan with PWM connection
– a water pressure of 1 m water column
– SATA power connection
– Teflon sheathed tubing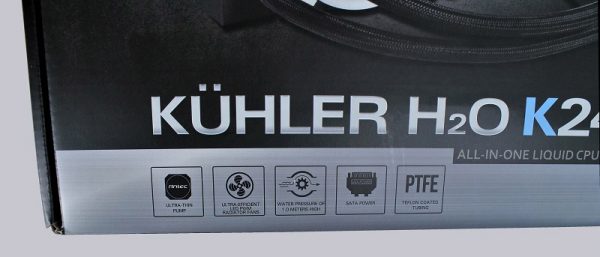 Let's take a look at what awaits us in the box …
This is included in the scope of supply …
The K240 water cooling and accessories are packed safely and clearly in the box.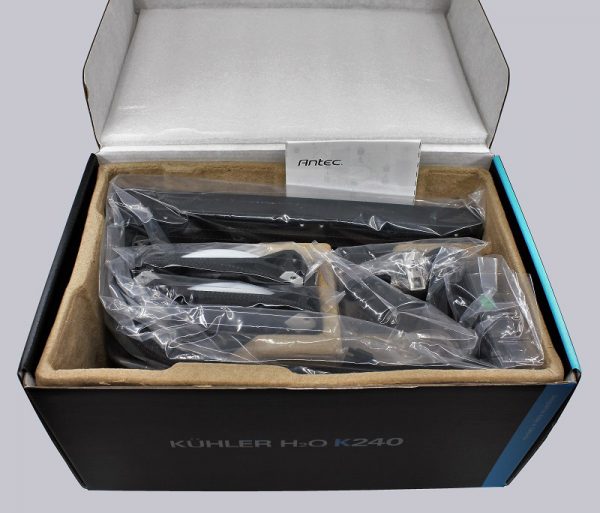 All items are also labeled, so you should find your way around quickly, …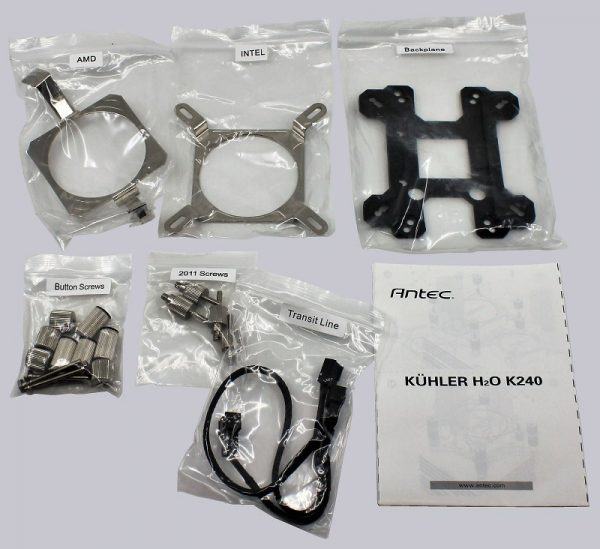 … even the fans and the associated screws.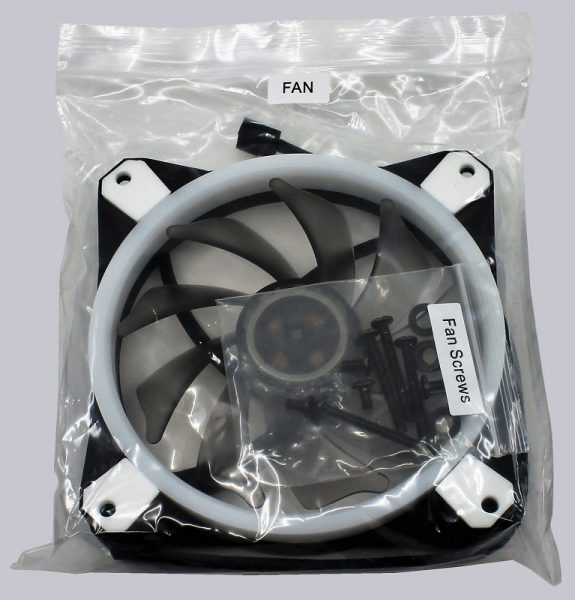 Let's take a look at the technical data.
Antec K240 technical specifications …