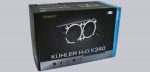 Conclusion and overall impression …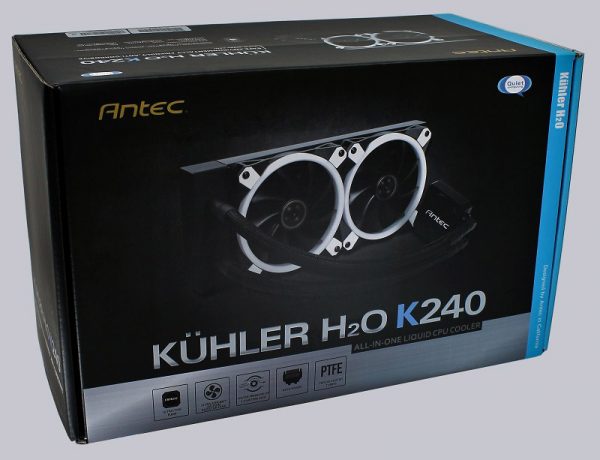 The Antec K240 AIO water cooler delivers overall a harmonious impression. A round package with only minimal corners and edges, but it can not set any new standards.
The very flat cooler may be interesting for systems with limited space. With regard to our 3 AIO modding articles, the pump built into the radiator could provide some new custom loop modding ideas.
The workmanship is very nice with the sheathed hoses and cables, the very good cooler fin finish and the chic fans. Only the slight pumping buzzing minimizes the positive image.
The price we feel for the offered package very appropriate.
Tip: In the interactive Fit for Fan guide you can virtually fit coolers onto different motherboards and listen to many – the Antec K240 will be included in the next update.
For a comparison with other coolers, take a look at our CPU cooler chart 2016 on the Intel Core i5 PC. Here is our CPU cooler comparison 2016, tested on an Intel Core i7 PC system. And here is again our CPU cooler chart with CPU coolers before 2016. A direct comparison to our previously tested coolers is however not possible here, since the test system has changed fundamentally in the meantime.
Discuss in our forum and share experiences about the Antec K240 …
Here you can buy the Antec K240 at a reasonable price.
Read on in the hardware test area with several hardware reviews …