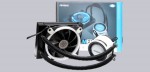 Construction, design and features …
This is the new Antec Mercury 120 AIO cooler.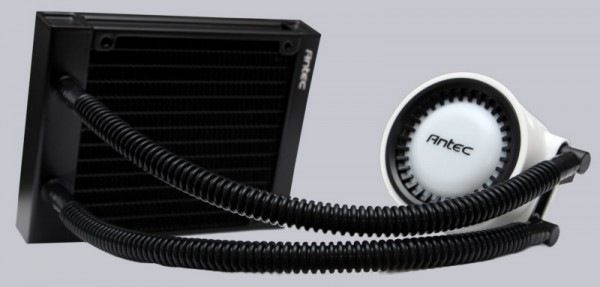 One of the more striking features is the white silicone sheath around the pump. We could not recognize a practical benefit, since no components are decoupled here. It looks good anyway.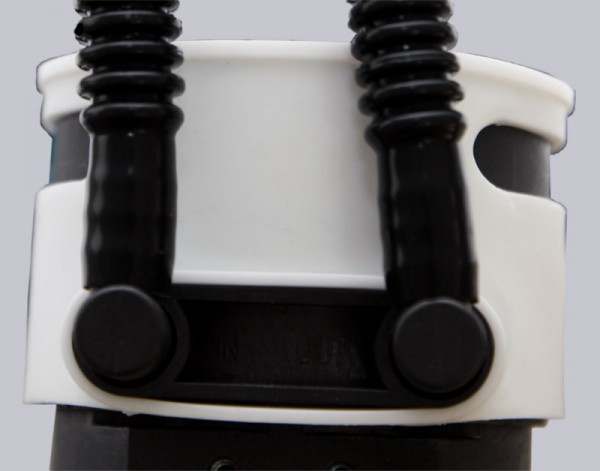 At a recess you can also see the connection for the enclosed cable, which connects the pump to the power supply.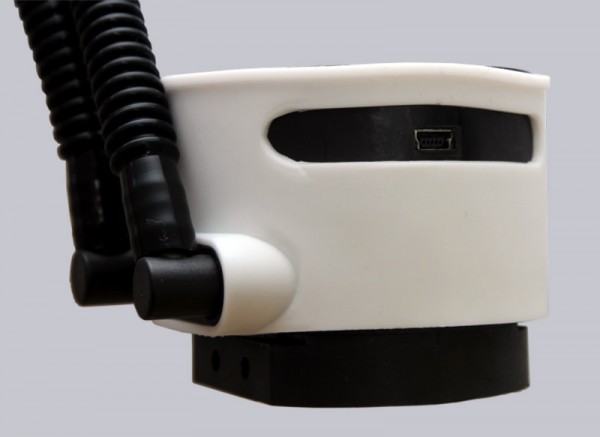 Although the copper base plate has fine concentric grooves, it is quite shiny overall.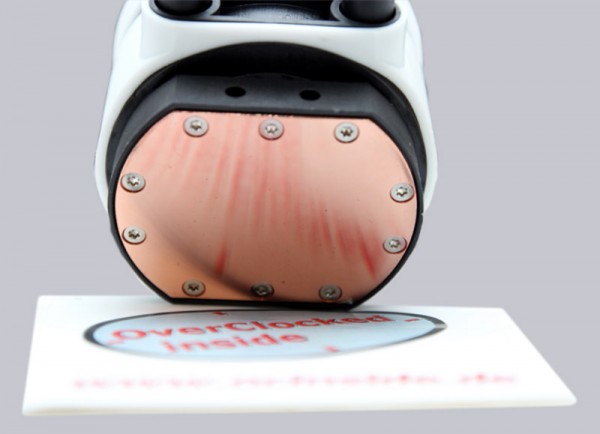 Antec Mercury 120 installation …