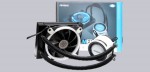 Conclusion and overall impression …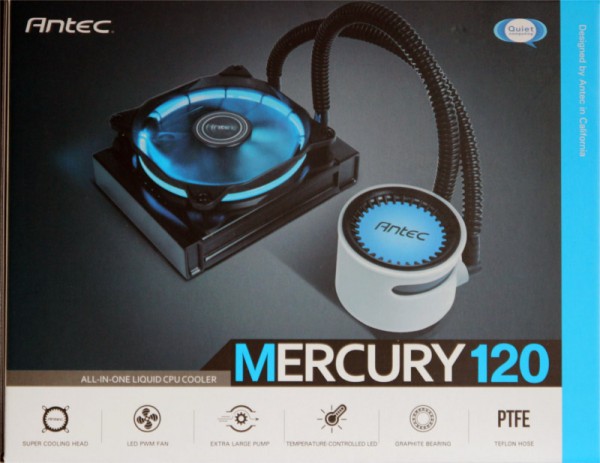 The main argument for the Antec Mercury 120 AIO cooling should certainly be the design accents including the lighting. In case the blue is too boring, Antec has also listed on its website a RGB variant that is compatible with Asus Aura-Sync. The temperature display by LED color is innovative in CPU coolers, but can also confuse lighting concepts.
There are unfortunately no innovations in the assembly, so that this is basically simple, but generally cumbersome. The power connections are a bit unfortunate chosen: The fan cable is rather short and a separate SATA connection is needed.
Here you can find our CPU Cooler Comparison 2016 Part 2 tested on the Intel i5 PC. You can find even more coolers in our CPU cooler comparison 2016 tested with an Intel Core i7 PC system. And here is again our CPU cooler roundup from before 2016. A direct comparison between older reviews is not possible because the test system has changed significantly.
Discuss in our forum and share experiences about the Antec Mercury 120 cooler …
Here you can order the Antec Mercury 120 inexpensive.
Read on in the hardware test area with several hardware reviews …