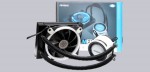 Installation …
The supplied instructions are only in English and Chinese, but due to the good illustration the assembly is well explained.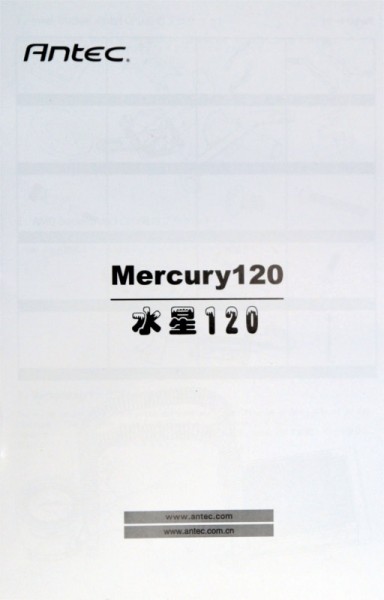 If you screwed the fan, you should pay attention not to tighten the screws too tight, because otherwise dissolves the white silicone pad from the fan.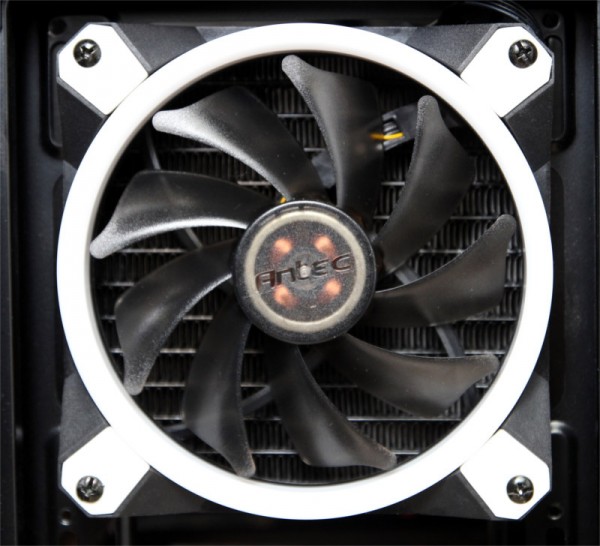 The small plastic holders are a bit narrow for the construction, so that they are difficult to attach.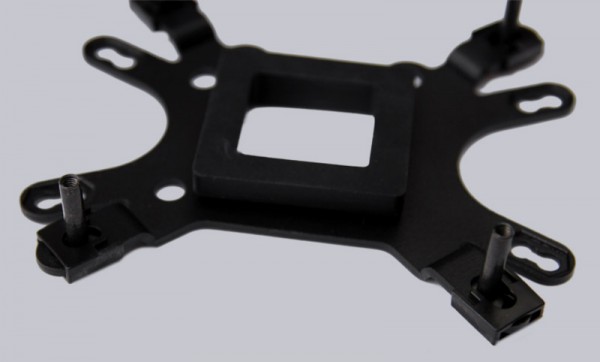 This is what the finished system looks like with a radiator installed in the front. If you look closely, you will notice that the fan cable is not well laid because of its brevity.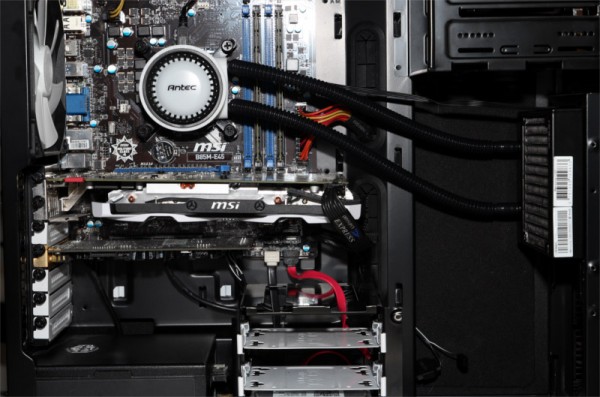 After commissioning, the logo on the pump pulsates blue.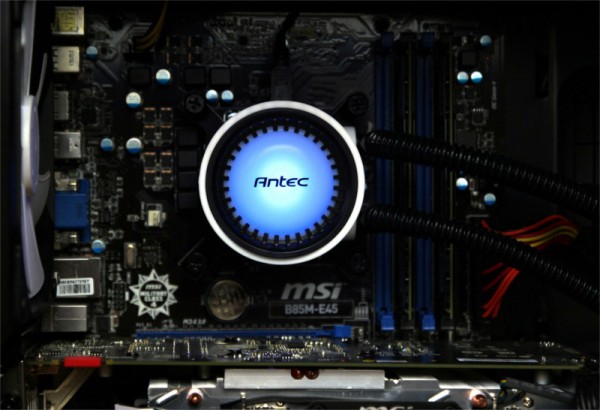 The ring of the fan is the same color, the intensity depends on the fan speed.
Tip: With our interactive Fit for Fan guide you can virtually fit the cooler onto different motherboards and listen to almost all of them.
Antec Mercury 120 test setup and results …