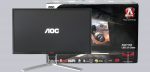 Layout, design and features …
Before we can set up the monitor, we can do some tinkering. The stand is supplied in two parts. Installation is quick and easy: Simply screw the monitor stand with 4 screws to the panel and screw the stand to the monitor stand. Alternatively, the panel can also be mounted to a wall bracket using the VESA adapter plate.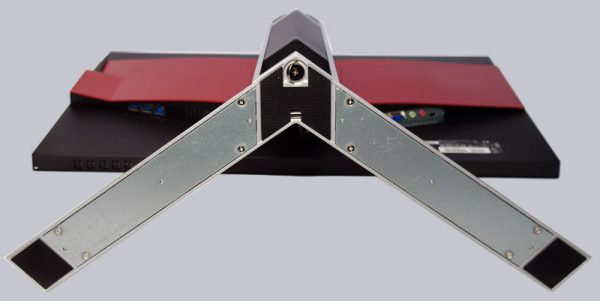 The monitor is ready and can be connected via the supplied cables.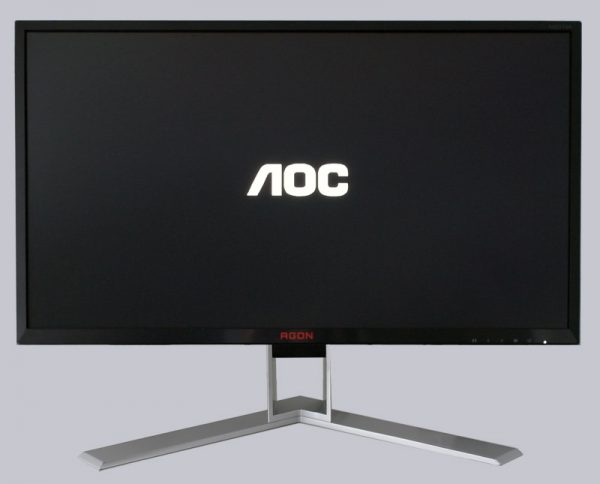 The AOC AG271QX display not only looks very good from the front, but can also be seen from behind.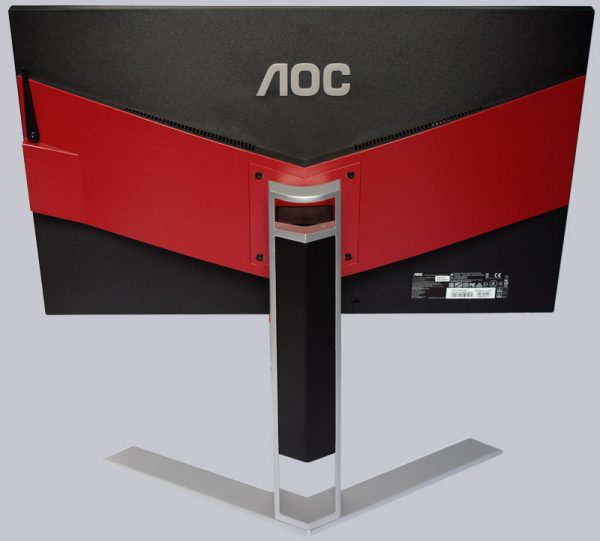 The side view reveals that the AG271QX is not the thinnest monitor, but it can stand out with some useful features.


One can even take the outstanding one literally, because like also the recently tested AOC AG241QG Monitor the AOC AG271QX can swivel from -3.5 to +21.5 degrees …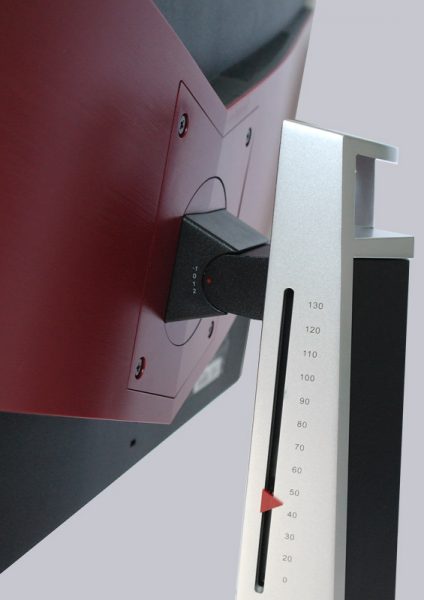 … and +-13cm in height. The red slider only makes it easier to find the preferred height setting again.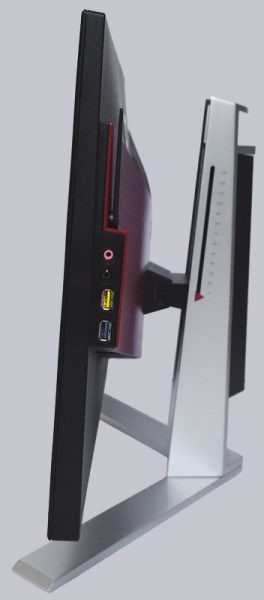 In addition, the 27-inch PC monitor can be swivelled sideways on the stand +-20 degrees and thanks to the pivot function it is even possible to turn the display 90° upside down! Due to the rubberized standing surfaces and the relatively heavy monitor stand, it stands very stable on the desk even with these acrobatic adjustments.
We don't like the buttons underneath the panel that much, because there are considerably better – often even i.e. capacitive, non-contacting control elements. On this picture you can see the five buttons and even the PCB. In addition, the picture shows two of the four USB 3.0 (USB 3.1 Gen1) ports, one USB type-B port for connection to the PC and the 20 Volt power supply for the included 230V power supply.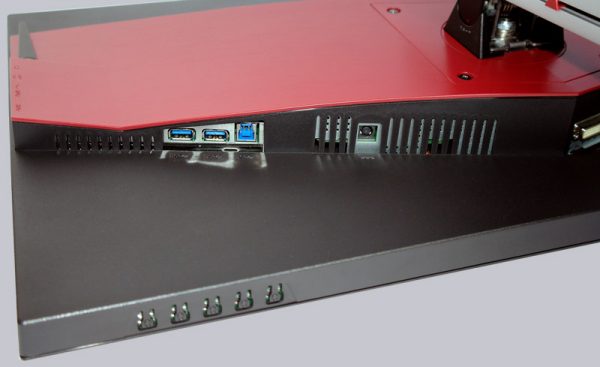 On the other half are the DVI connector, an HDMI 1.4/2.0 connector, an HDMI 1.4 connector with MHL support (MHL stands for Mobile High-Definition Link, with which you can connect your smartphone with the MHL cable), display port, 15-pin D-Sub VGA, audio jack and USB connector for the external control panel as well as the obligatory type plate and a Kensington lock holder.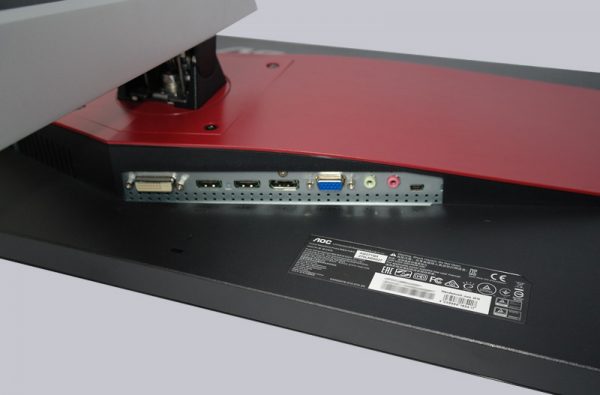 Laterally, the AOC AG271QX provides two additional USB 3.0 ports, one of them has an USB quick charge function. Above is the microphone and audio output for connecting a headset. Speaking of headset … you can hang your headset from the small, swivelling bracket when not in use.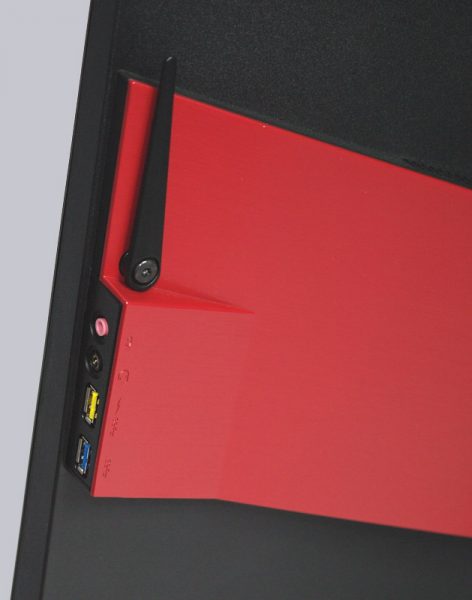 Let's go to practice after all that theory and see how the AOC AG271QX monitor proves itself in our test.
AOC AG271QX monitor Installation and operation …