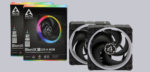 Result and general impression …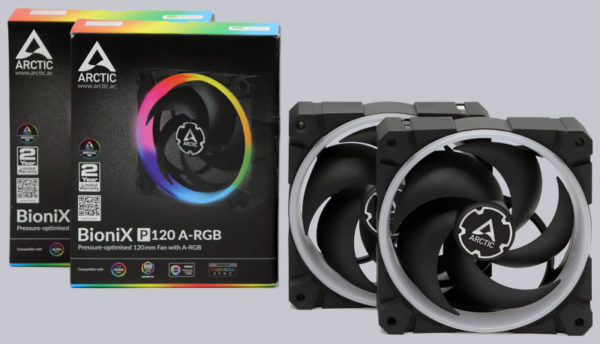 Arctic shows with the Arctic BioniX P120 A-RGB Fans how well you can build and expand an addressable RGB connector modular, but the fans are by no means just for show, but definitely very powerful!
Only the overall height of 30mm and the lack of indentations for mounting with radiator clamps are a bit of a drawback, but with the right screws or practical ideas, something like this can be easily solved.
Overall, they deliver powerful cooling results on both a water cooler radiator and an air cooler and impress with fancy bling, bling and their modular concept.
With this great overall result, the Arctic BioniX P120 A-RGB fans naturally receive our buy recommendation via the OCinside.de Purchase Tip Award 02/2021.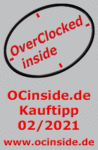 Discuss in our forum and share experiences about the P120 Fan …
Here you can buy the Arctic BioniX P120 ARGB Fan at a reasonable price.
Read on in the hardware test area with several hardware reviews …