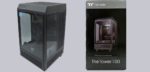 More than mini! Today on OCinside.de we are taking a look at a fancy ITX case from Thermaltake, The Tower 100, which claims to be a full featured mini ITX gaming case. What it can and cannot do, we show in the following Thermaltake Tower 100 review including a small ITX PC building guide. We hope you enjoy it.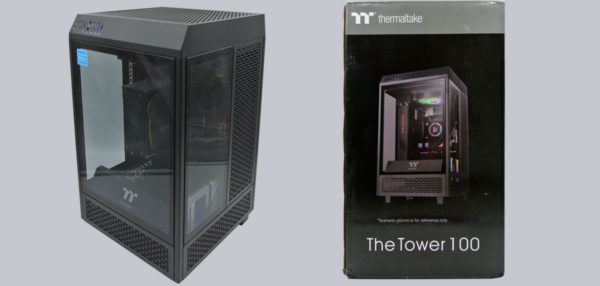 Thanks for the support …
Thanks for the support an Itchi and the manufacturer Thermaltake.
The Thermaltake The Tower 100 has at review date a price of approx. 100 Euro (03/2021).
Here you can order the Thermaltake The Tower 100.
The delivery of the Thermaltake The Tower 100 …
The Thermaltake The Tower 100 is delivered in an appealing, fully printed cardboard box, which already gives us a visual impression.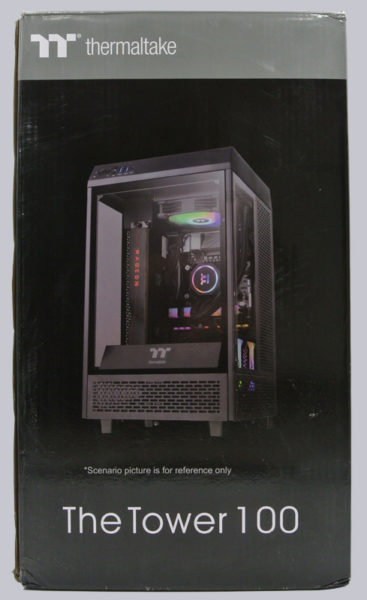 A look at the side of the box already reveals a few key data about the case.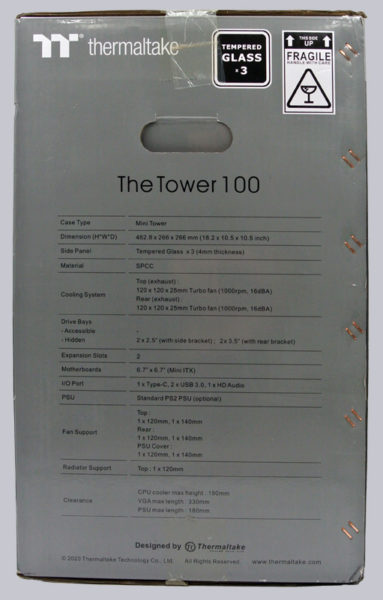 After opening the box on top, we find the case securely protected in Styrofoam and wrapped in foil.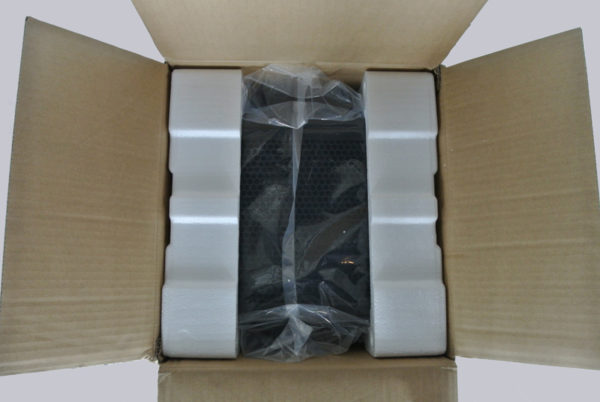 After we have freed the tower from its protective packaging, we first take a look at the case in peace. Besides the visually very present glass front, the extraordinary size for a pure Mini ITX case immediately catches our eye.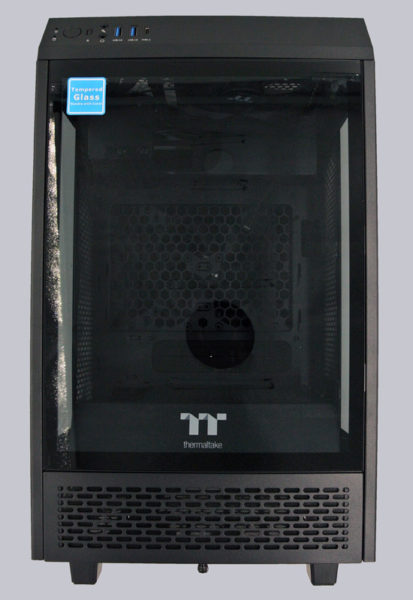 But before we go into too much detail here, let's first check the scope of delivery …
This is included in the delivery package …
Let's start with the user manual and the warranty conditions this time. The latter can be put aside for now with a clear conscience. However, you should definitely take an extensive look at the manual, because pure logic and habit are not enough to get a computer into the nice case.

Thermaltake also includes an extensive set of screws, cable ties, a speaker and 2 bezels. Four of the screws are used to mount an optional 120mm radiator.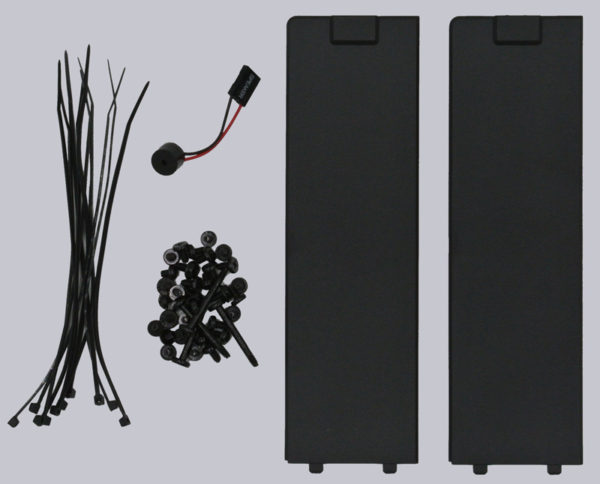 Finally, we take a look at the dust filters of the case. This is a magnetic dust filter and two more to slide in.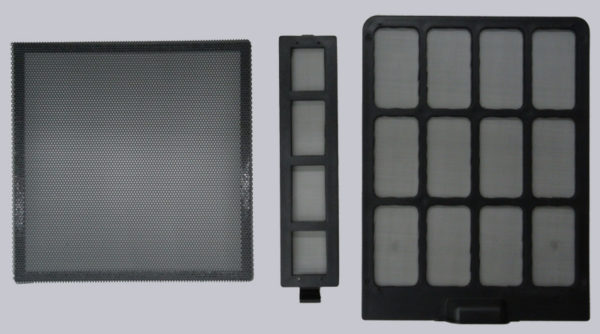 That's it for the accessories, so let's move on to the technical data …