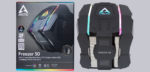 We have long awaited the Freezer 50 A-RGB in the OCinside.de editorial office! After the powerful Freezer 50 TR has been available for building AMD Threadripper systems for some time, Arctic has now adapted their most powerful air cooler for the mainstream desktop sockets from AMD and Intel. Everything you could want in an air cooler, Arctic has included into a bundle at a competitive price. Whether the best ingredients are enough to build perhaps the best air cooler on the market, we reveal here in the detailed test including 360 degree view and video of the RGB effects on our OCinside YouTube channel.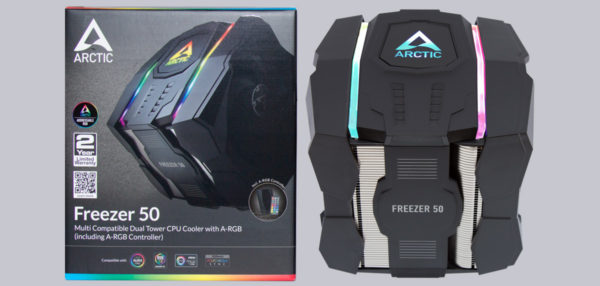 Thanks for the support …
Thanks for the support to Daniel and the manufacturer Arctic.
The Freezer 50 we tested incl. A-RGB controller currently has a price of approx. 65 Euro (02/2021).
Without the A-RGB controller, but still equipped with LEDs, the Freezer 50 costs only about 55 Euro. Thus, the Swiss-designed air cooler is already 20-40 euros cheaper than comparable coolers. A non-illuminated version is not available, but you don't have to connect the LEDs if you don't want to.
Here you can order the Arctic Freezer 50 A-RGB at a reasonable price.
The delivery of the Arctic Freezer 50 …
The Freezer 50 comes in a solid cardboard box. The cooler is pictured on the front and, in our case, the included A-RGB controller. A QR code leads to the manufacturer's product page if required.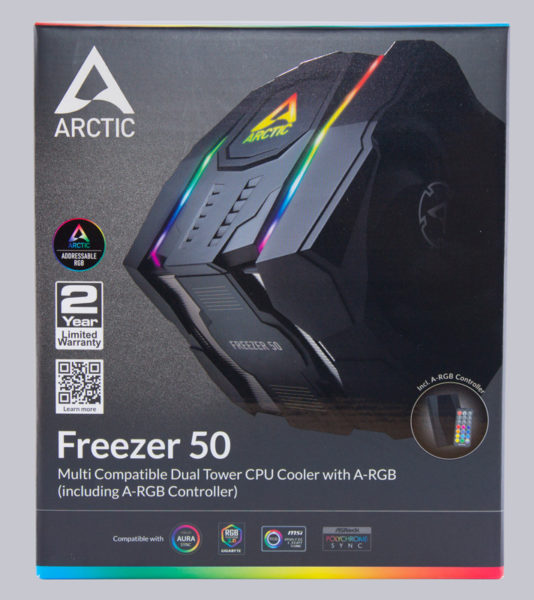 Meanwhile, Arctic has even increased the warranty period for the Freezer 50 from 2 years to a fabulous 6 years, so convinced are the Swiss of their product!
A few striking features of the cooler are shown on the back. Also printed is a comparison to the best air coolers from Noctua, Scythe and BeQuiet!, where the Freezer 50 is certified to have the lowest temperature when cooling an Intel i7-8700K processor overclocked to 4.8GHz.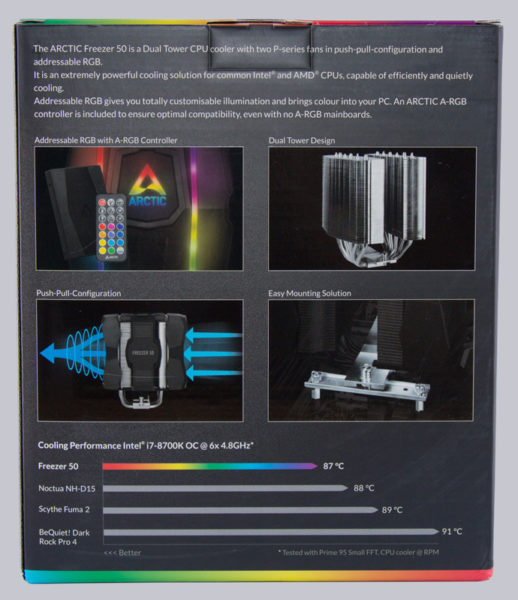 The exact product number and links in words can be found on the bottom.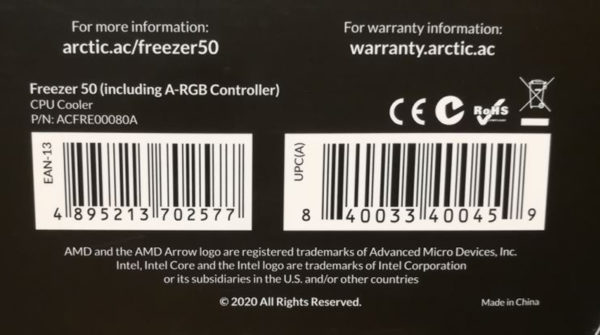 This is included in the delivery package …
When you open the lid of the packaging, you first find a small card with the link to the installation instructions as a QR code. Unfortunately, a printed manual is not even included in short form.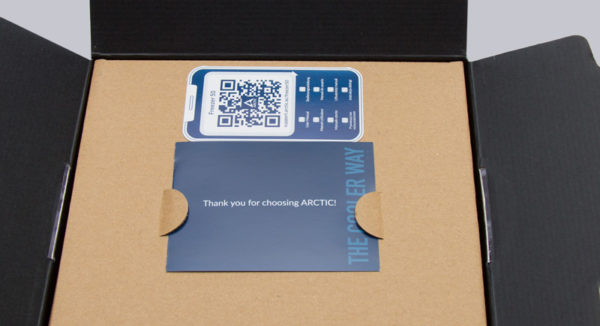 If you remove the top element, a small black box and a brown box appear.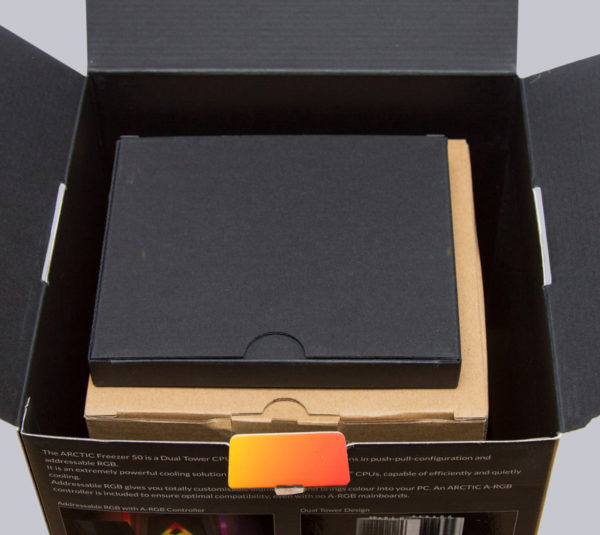 The black box contains the A-RGB controller and accessories. The only difference to the separately available A-RGB controller set is that the box is not printed.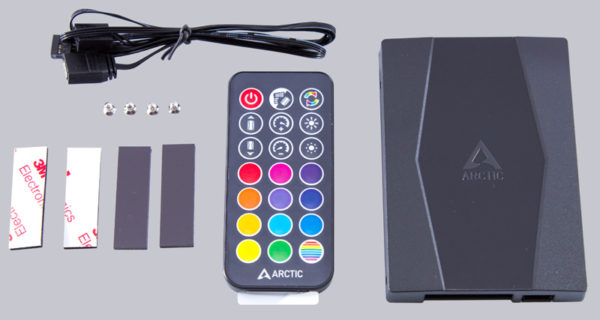 Included are …
– the A-RGB controller in 2.5″ format
– a wireless remote control
– screws
– double-sided adhesive pads
– magnetic adhesive pads
– an adapter cable
Inside the big brown box is the cooler and that's quite a chunk!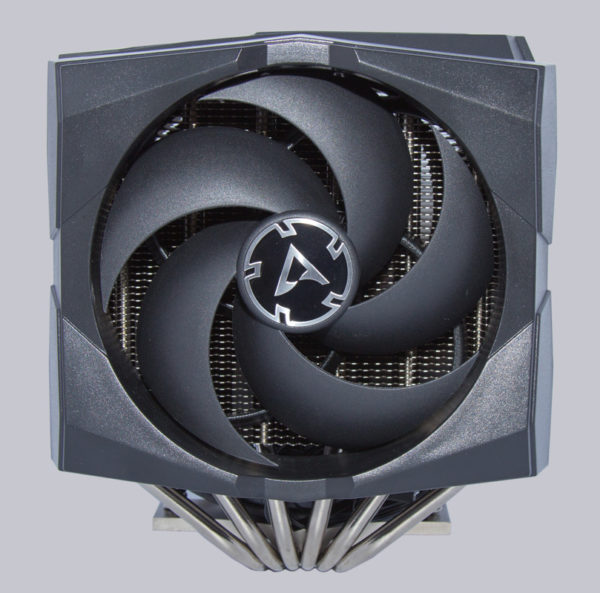 Underneath the cooler, there was also a pressure seal bag with various mounting materials and a small bag of MX-4 thermal paste in the packaging.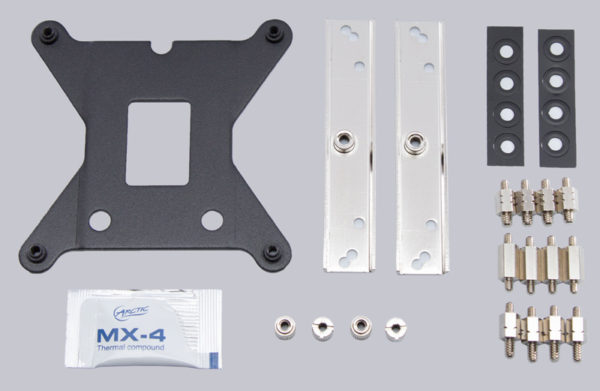 Arctic Freezer 50 technical specifications …