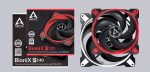 Result and general impression …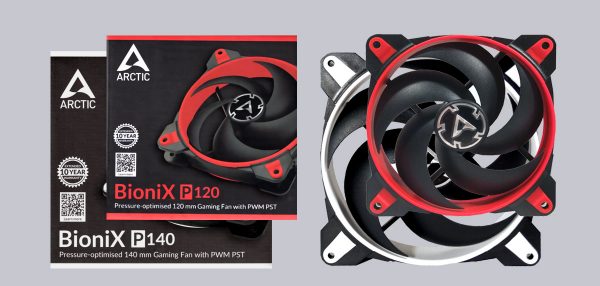 The Arctic BioniX P120 and P140 fans do not have any weaknesses in terms of volume and cooling performance. Despite the high air throughput of around 115 m³/h (P120) and 132 m³/h (P140) respectively, they are clearly audible at maximum speed, but anything but loud. The vibration damping of the Arctic engines is also convincing. With suitable settings via the fan control in the BIOS or a system control tool, the BioniX P fans can also be switched to 0 dB mode at low system temperatures.
Very handy is the connector system known as PWM PST with an additional socket, which allows several fans to be connected to one PWM controller on the motherboard.
The User's Manual on the Arctic support page is clear, easy to understand and graphically appealing. It covers the connection of multiple fans to a PWM port as well as the setup of the PWM controller on different mainboard types.
Altogether the new Arctic BioniX P120/P140 fans are absolutely recommendable and get our OCinside.de purchase tip award 11/2018.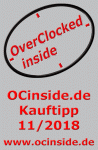 Discuss in our forum and share experiences about the Arctic P fans …
Here you can buy the Arctic P120 and P140 fans at a reasonable price.