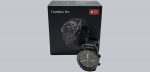 Most of us know Smartwatch manufacturers like Apple, Fitbit, Fossil, Garmin, Huawei, MyKronoz, Pebble or Samsung, of which we have tested for example the Samsung Gear S3 Frontier, but probably very few know Mobvoi. Mobvoi has developed something very special: a Smartwatch display consisting of two layers, which can be selected manually or automatically! The OLED display offers the full Wear OS by Google Smartwatch functionality and the transparent LCD layer above is extremely power saving. In the following Smartwatch review on OCinside.de we find out how well the combination of both displays has been successful and how long the battery lasts.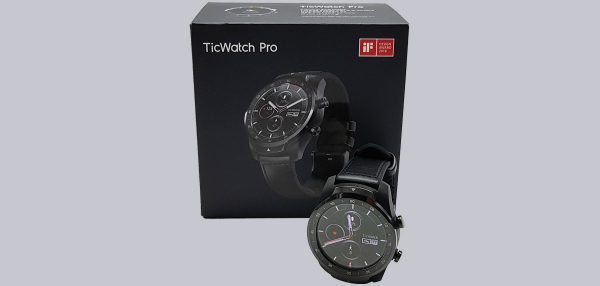 Thanks for the support …
Many thanks for the support to the manufacturer Mobvoi.
The Mobvoi TicWatch Pro has at review date a price of approx. 250 Euro.
Here you can buy the Mobvoi TicWatch Pro smart watch.
The delivery of the Mobvoi TicWatch Pro …
The Mobvoi Smartwatch is delivered in this elegant box.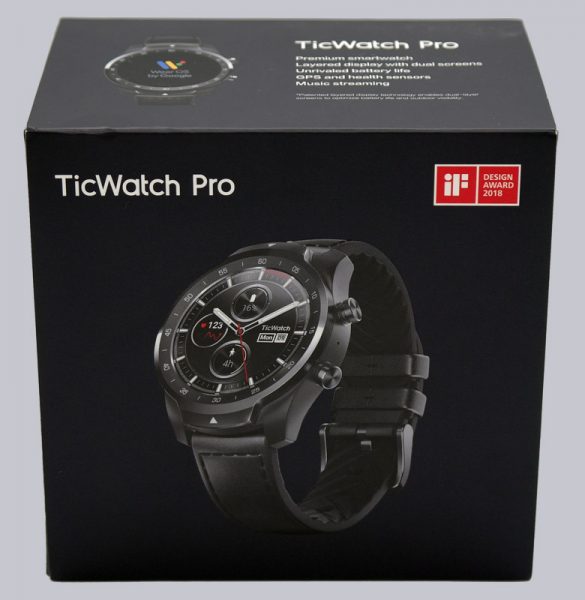 The back of the package already shows some technical details, such as a possible runtime of up to 5 days, Google Pay payment via NFC and integrated GPS module.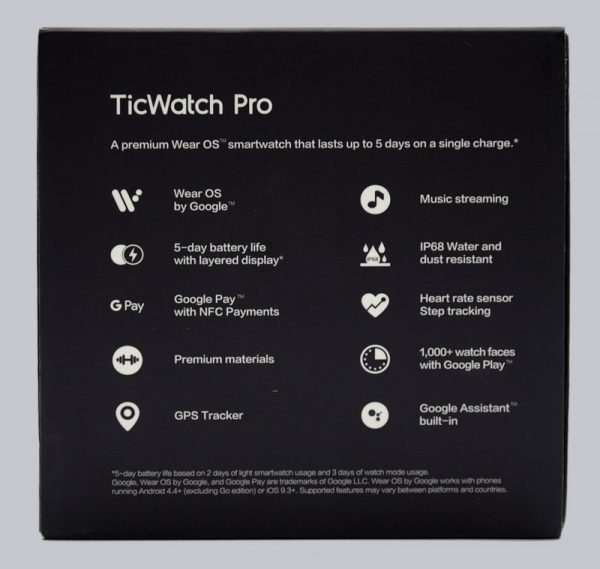 Inside the case there is another box.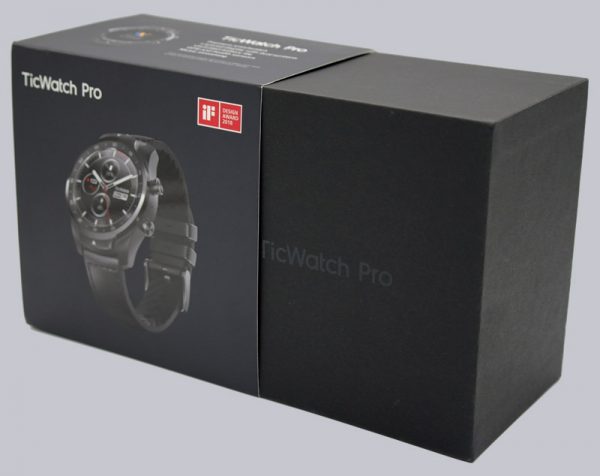 After opening, the stylish Smartwatch is immediately visible.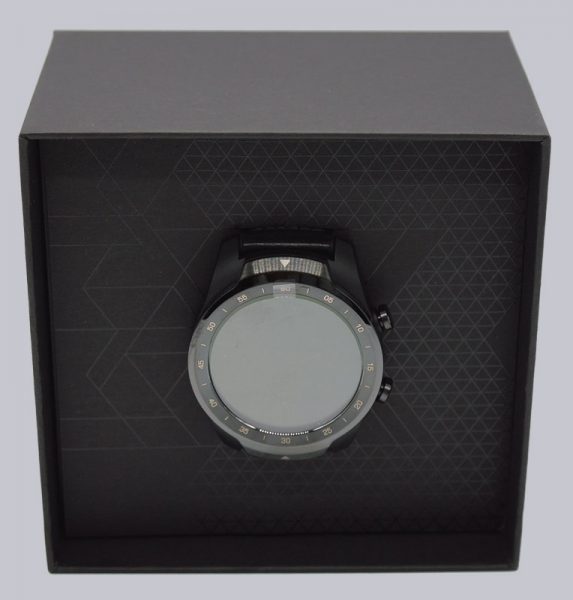 Below you will find the accessories. Included in the delivery is the clock, the charging station and a short manual in different languages. That's it, you can't find a power supply in the box.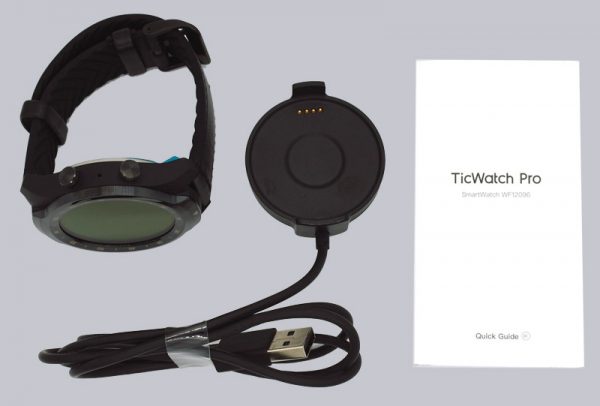 Now let's get to the technical details of the Smartwatch.