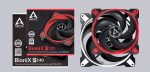 Layout, Design and Features …
Arctic has further developed the well-known BioniX fans of the F series with the P120 and P140.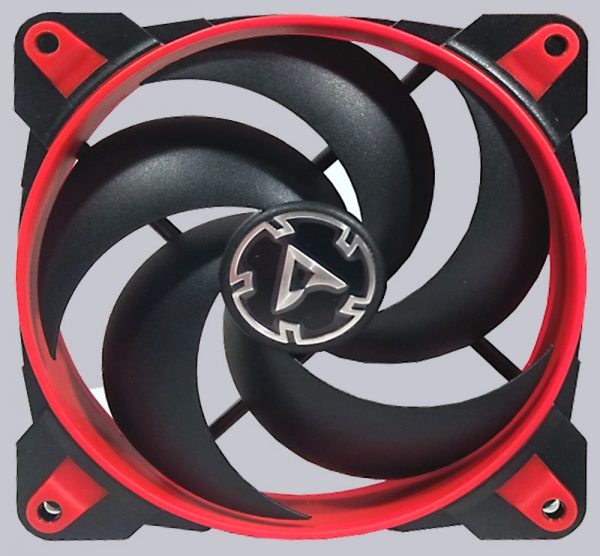 As an outstanding feature, the focus of the air flow and the optimization to a high static pressure are promoted, with which the fans are particularly suitable for the use with pinholes and filters, which increase the air resistance.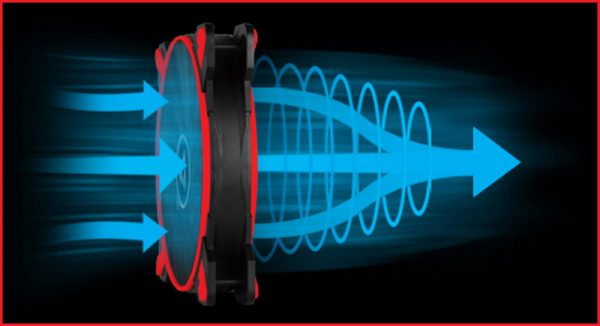 The efficiency has also been improved compared to the predecessor models.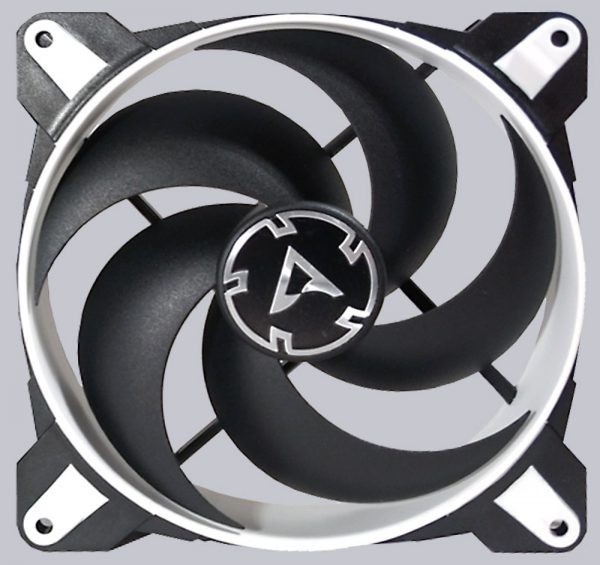 The BioniX fans now get by with very economical 0.13A and 0.15A respectively. This also benefits the "PWM sharing technology", which simply hides the fact that the PWM connections of the fans are "looped through" and therefore several fans can be connected together to one PWM connector of the motherboard. Of course the load on the PWM port adds up. Since some mainboards only provide 1.0A for these connections, Arctic recommends on the support page itself not to connect more than 5 fans in series and to check the specification of the motherboard for safety's sake.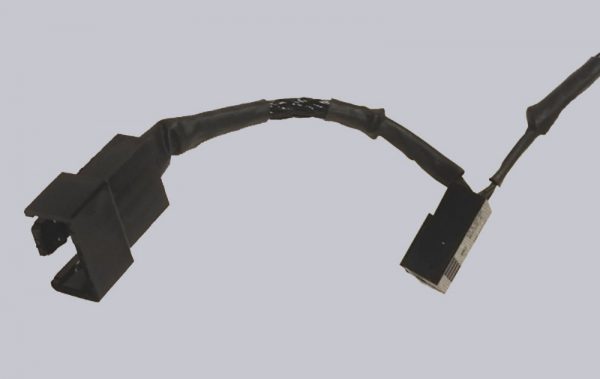 As a new feature the P series offers a 0dB mode: If the PWM signal is below 5%, the fan switches off completely.
The motor of the BioniX fans is promoted by Arctic as particularly low vibration, so that anti-vibration rubbers can be dispensed with. Like the predecessor models, Arctic gives a full 10 year warranty on the BioniX P models.
The fan blades are not profiled. The front carries the Arctic logo, on the back of the fan type and voltage are listed once again.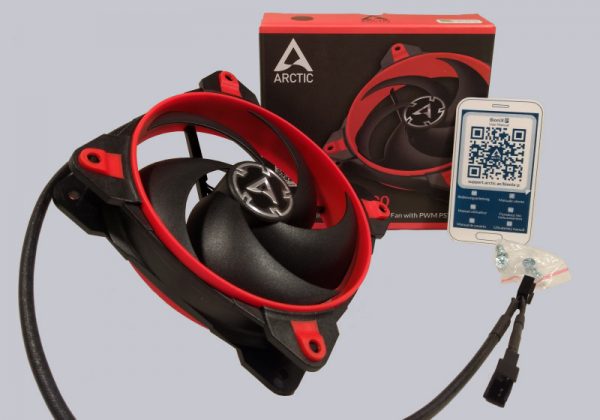 Arctic BioniX Setup and test results …