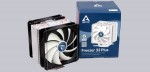 In this review we would like to present a new product from Arctic's portfolio. The Arctic Freezer 33 (Plus) is a development of the previously tested Arctic Freezer i32/A32. Where we can find the innovations and what the cooler does in our test system, we show on the next pages.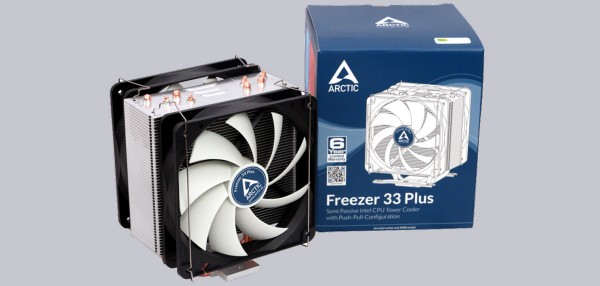 Many thanks for the support …
Thanks for the support to Hipp0campus and the manufacturer Arctic.
At the time of testing the Arctic Freezer 33 Plus is available from approx. 40 Euro.
Here you can order Arctic CPU coolers.
The delivery of the Arctic Freezer 33 Plus …
The color scheme is again typical Arctic: blue and white, but in a fundamentally new design with a new Arctic logo.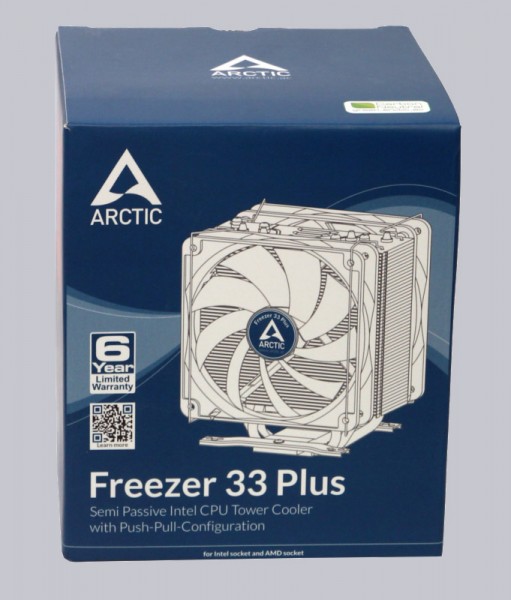 In addition to technical data, a special feature of many Arctic fans is pointed out on the packaging: they only start to turn at a higher PWM signal; thereby enabling a semi-passive operation.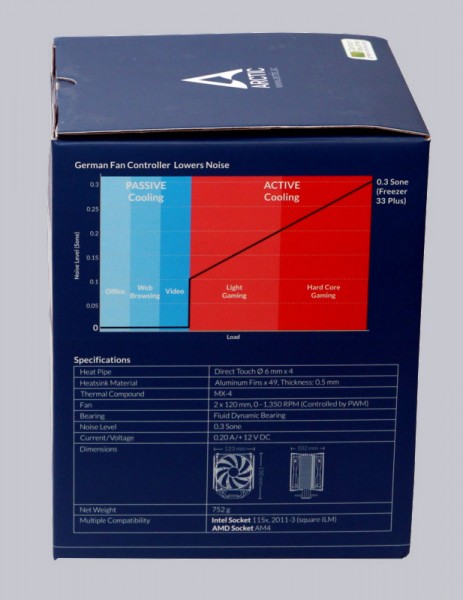 The packaging shows absolute efficiency, no waste of space and no superfluous plastic.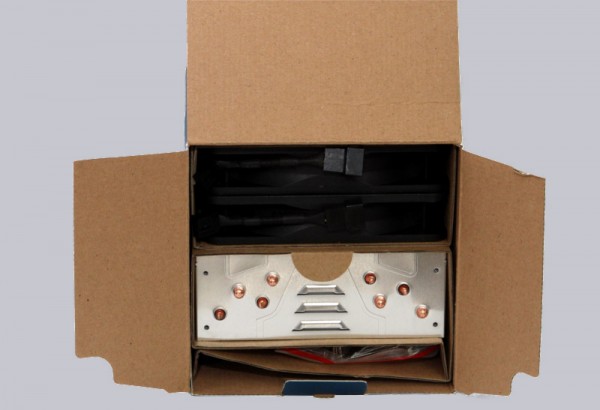 This is included in the scope of supply …
Surprisingly, the tested cooler was not accompanied by any instructions, just a reference to their homepage. This saves paper, but we would have liked a printed manual, since this is easy to understand during assembly. It is to be hoped that a guide will be provided for end customers.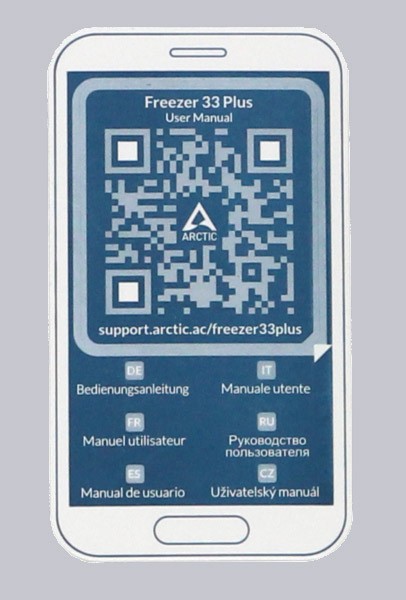 The delivery is very clear. A cross-shaped backplate, some screws, two metal plates for mounting on the mainboard, four retaining brackets and plastic rings for mounting the fan and some thermal grease.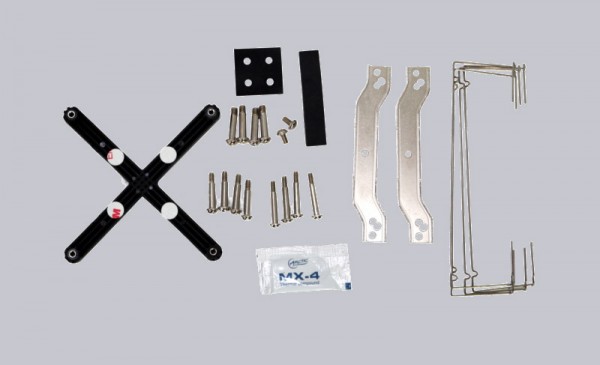 Arctic Freezer 33 Plus technical specifications …