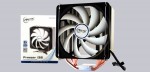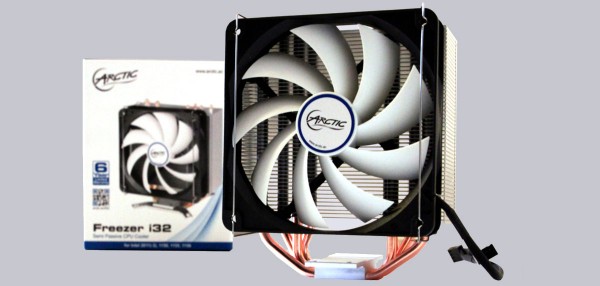 Arctic – formerly Arctic Cooling – has 15 years of experience in PC cooling. This time we test the brand-new Arctic Freezer i32 from the Swiss company, which looks rather common at first glance. With its angular design and 120mm fan it really does not stand out of the huge mass of CPU coolers. But while testing we could find some traits which really make this cooler to something special. This i32 variant is only suitable for Intel systems, but AMD users can buy the almost identical Arctic Freezer A32.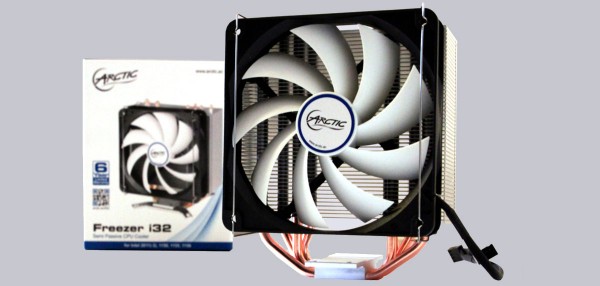 Thanks for the support …
Many thanks for the support of Hipp0campus and the manufacturer Arctic.
Currently the Arctic Freezer is being sold for about 29 Euro (01/2016).
Here you can buy Arctic CPU cooler.
The delivery of the Arctic Freezer i32 …
The blue and white packaging really fits the frosty name of the manufacturer. Below the name you find the description "semi-passive CPU cooler". What exactly that means is explained on the back of the box. We'll explain this feature in the next part.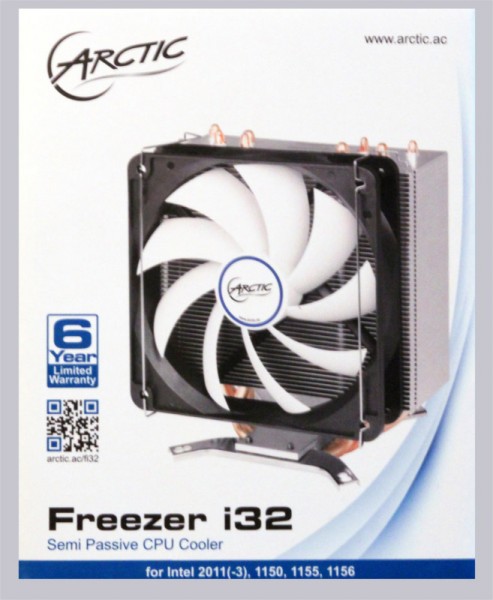 Accessories …
The supplied accessories are very straight-forward. Some mounting material, four brackets and thermal grease. We could see that having only few extra parts is not necessarily a disadvantage while installing the cooler.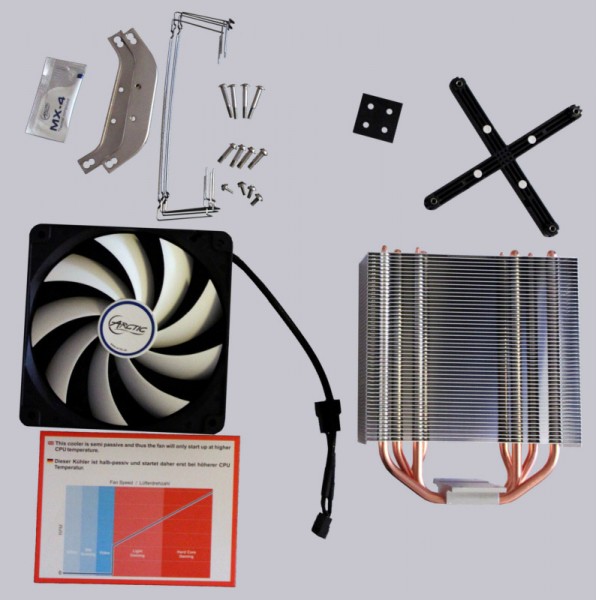 Arctic Freezer i32 technical data …