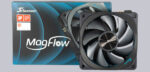 Seasonic MagFlow 120mm premium fan with innovative connector system is available in today's review on OCinside.de! Our following Seasonic MagFlow 1225 PWM review shows how useful the magnetic connectors of the MagFlow fans are in practice and whether these fans also provide decent cooling. On top of that, there's also a video on how to use the clever connector system on our OCinside YouTube Channel.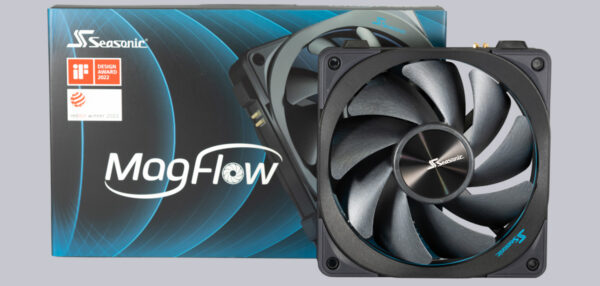 We hope you enjoy reading the new review.
Thanks for the support …
Thanks for the support to Daniel and the manufacturer Seasonic.
Individually, the Seasonic MagFlow 120 fan currently costs about 32 Euro and you can save a few Euro in the practical three-pack, because it is already available from just under 90 Euro (09/2023).
A larger Seasonic MagFlow 140mm variant or a white version have not been announced yet.
Here you can order the Seasonic MagFlow Fan at a reasonable price.
The delivery of the Seasonic MagFlow 120 Fan …
From the packaging, you can already tell that the MagFlow Fan is a premium product. The packaging is large and the design is elaborate. On the front, the fan is depicted with its distinctive, electrical contacts and the MagFlow logo stands out centrally.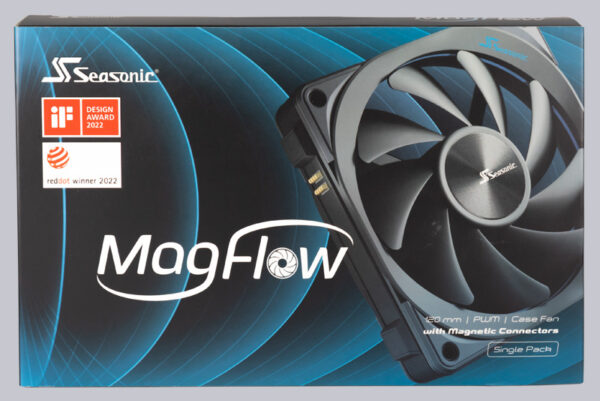 Extensive technical specifications, a summary of the scope of delivery and a few key features are advertised on the back. The small image of the fan is slightly raised and particularly glossy – no expense was spared here.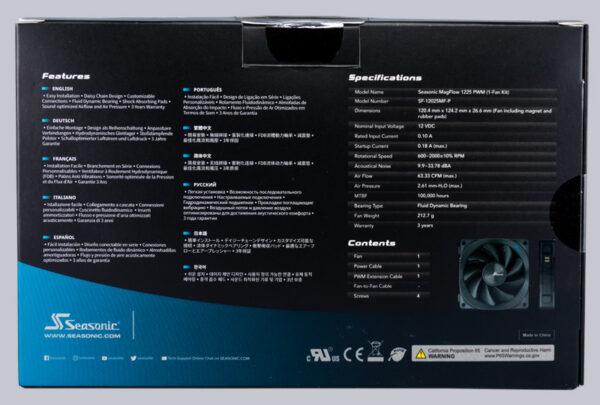 Since there is nothing else interesting to be found on the outside, we first open the packaging and are quite astonished, since it is a fancy display package. In addition to the now unobstructed view of the included fan, the inside of the lid also shows detailed views of the electrical connectors. The fact that the lid of the packaging is held closed by the fan's magnets is just a small detail on the side.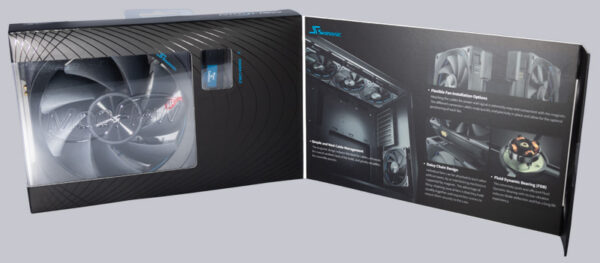 The blister pack with the fan and accessories can be removed via the long side. We have already removed the lid.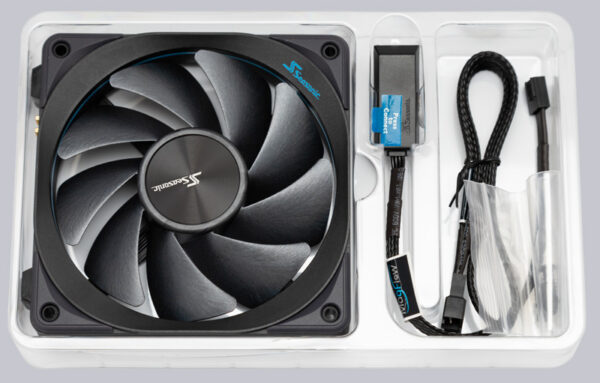 Scope of delivery …
Besides the MagFlow Fan …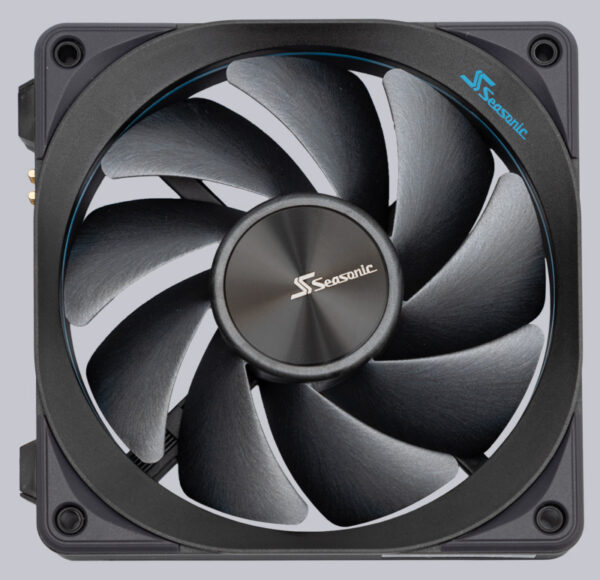 … the following parts are still included in the scope of delivery …
A PWM connection cable 4pin (200mm), a PWM extension cable 4pin (450mm) and four mounting screws.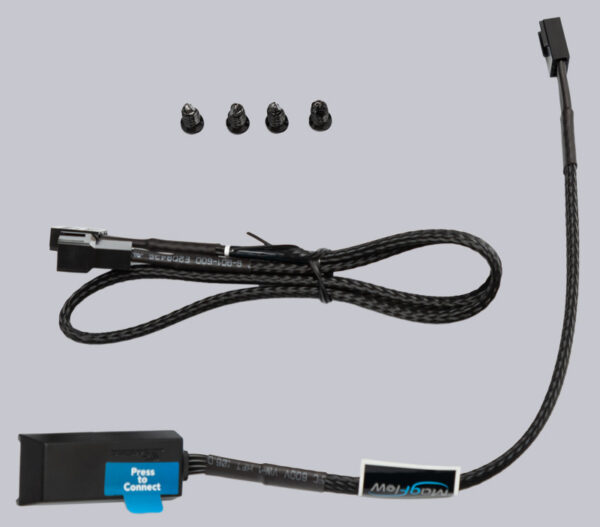 A comprehensive, multilingual user manual with all important installation information is also provided.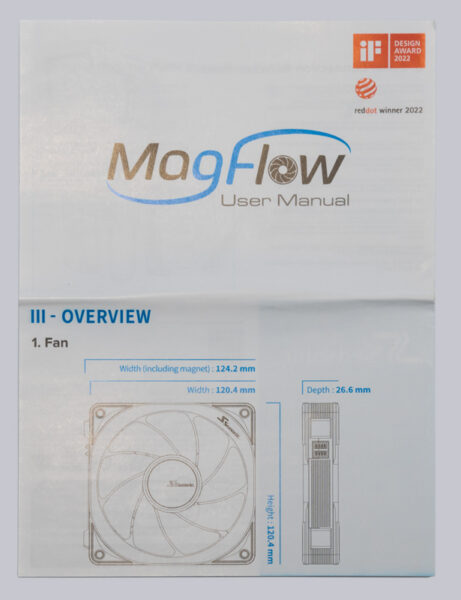 Here's a short video in our OCinside YouTube channel where you can see very nicely the magnetic fan and the clever contacts.
Note: Please allow our cookies first to see this external content!
Seasonic MagFlow 120 technical specifications …