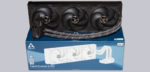 Installation …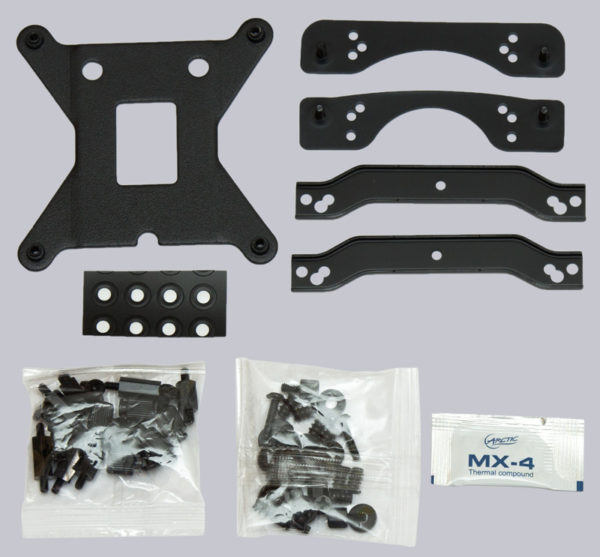 When assembling the Liquid Freezer II 420 on our AMD AM4 test system we can immediately explain the new features compared to the previous versions.
The original AMD backplate of the mainboard is still used with this cooler, but the original cooler holders have to be removed. New are the spacer bolts, which now have to be screwed into the threads of the backplate. This is now similar to an Intel system, but with Intel you have to use the Arctic Backplate. With the new distance bolts the backplate can not fall out to the back anymore when the cooler is put on, which is a significant improvement for the mounting.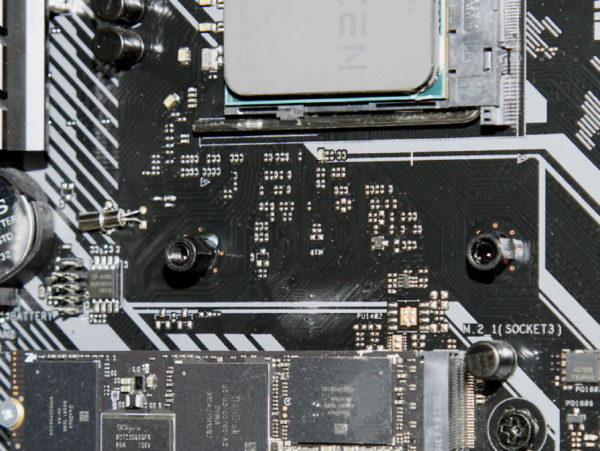 On the distance bolts the likewise new holding brackets are mounted. Here you have to follow exactly the illustrations of the Arctic manual. The two grab irons look very similar, but they are slightly different with regard to hole arrangement and can easily be confused. For our test system with AMD Ryzen 5 2600 CPU we strictly follow the standard AM4 mounting variant in the assembly instructions.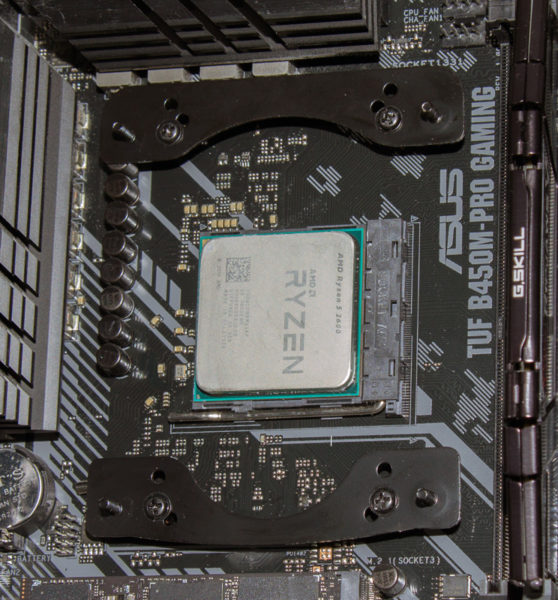 This completes the preparations on the mainboard. Next, fix the mounting brackets on the cooler with two screws according to the instructions and remove the protective foil from the cooling plate.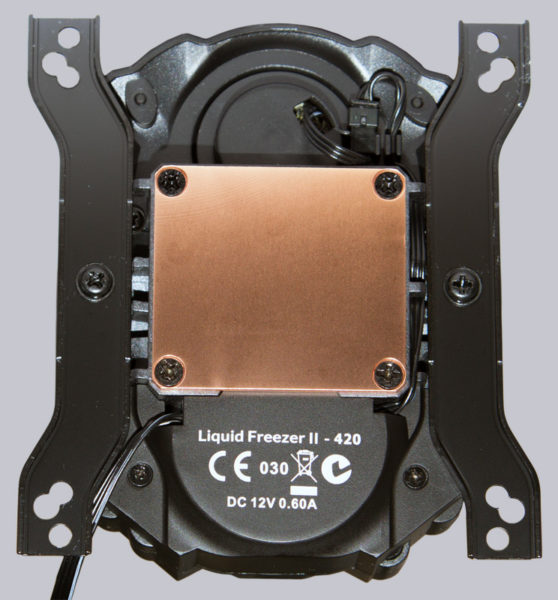 Finally, the heat-conducting paste is applied and the cooler is mounted. Thanks to the new thumb-screws and the fixed backplate this is much easier than before.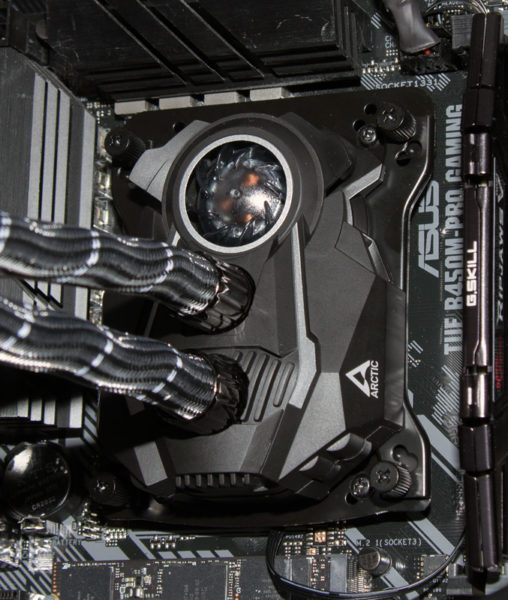 Let us now come to the performance check.
Arctic Liquid Freezer II 420 AIO water cooling test setup and results …