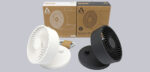 Layout, design and features …
In order not to miss any detail, we first created a 360° view of the Arctic Summair Plus again.

The Arctic Summair and Summair Plus is a 112mm fan with a round housing that folds up. On the left side of the picture you can see the Arctic Summair fan with the USB-A cable permanently installed and on the right side of the picture you can see the back of the Arctic Summair Plus fan with a USB-C charging port on the back.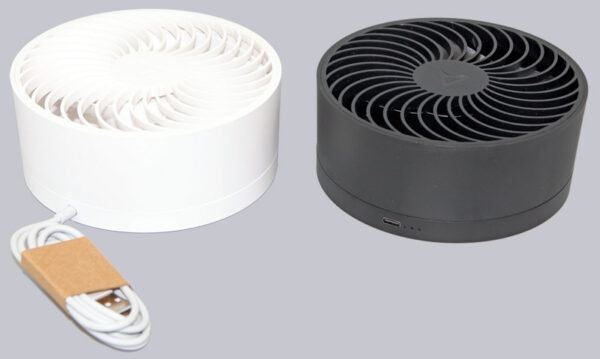 Both Arctic Summair fans can be flipped up to a 90 degree angle and have a removable fan grille at the front.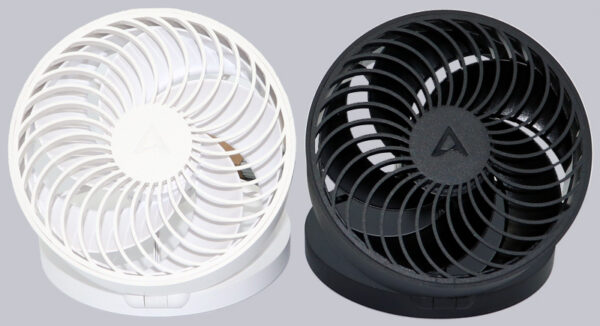 The fan grille prevents you from accidentally reaching into the fan, which rotates at up to 2800 or 3300 rpm.
At the back, the two fans have five struts, but they only provide little protection. Not only small children could accidentally reach through the struts from behind, since the struts have a much larger distance there. Arctic could improve this a bit to be on the safe side and also install a fan grille with a smaller distance at the back.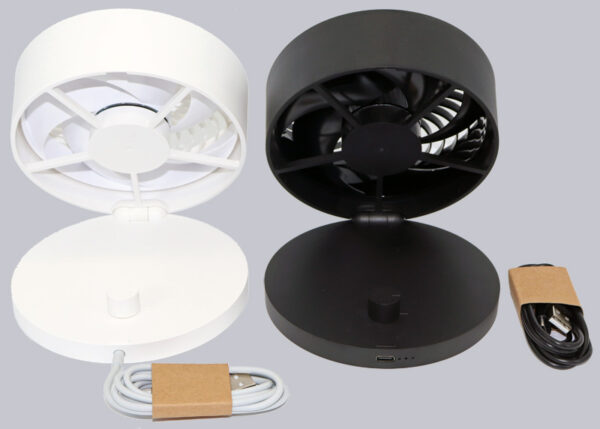 As already shown on the packaging, there is a small potentiometer on the base for stepless control of the fan. In addition, there is a switch in the potentiometer to completely turn off the fan and a detent to lock the top on the base. In addition to the USB-C port, the Arctic Summair Plus has a small charge indicator consisting of 3 white LEDs.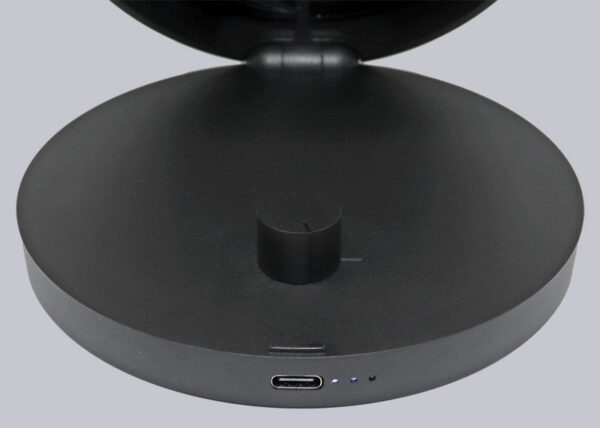 A secure stand of the table fan is ensured by the weighted base, which has been equipped with integrated rubber feet to prevent scratches on the table and reduce possible vibrations.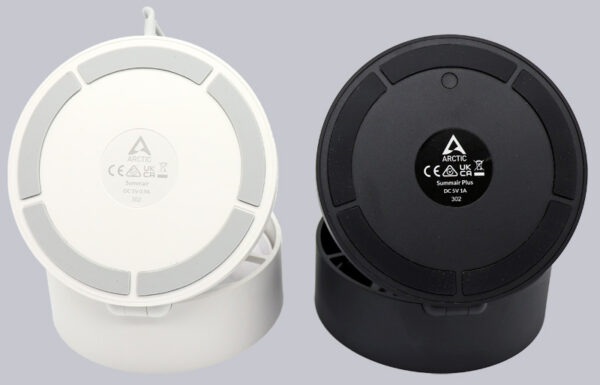 Overall, the fan has a very high-quality finish, as you would expect from the Arctic PC fans and coolers.
Arctic Summair and Summair Plus Installation …