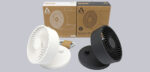 Result and general impression …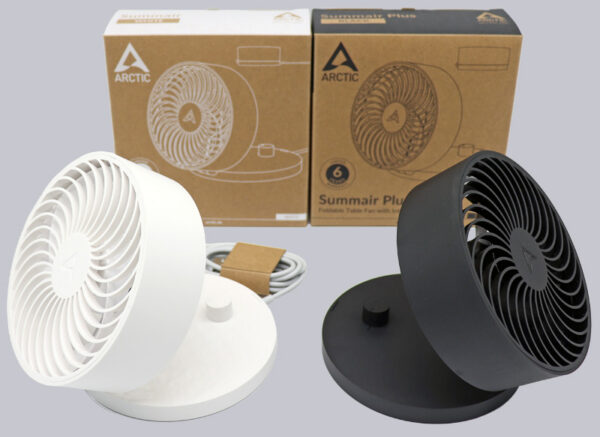 If you like to keep a cool head while working on your PC or notebook in the summer or during a heated LAN battle, you'd be well advised to go with the just introduced today Arctic Summair and Summair Plus.
The new Arctic Summair and Summair Plus fans are slightly larger than the previous Arctic Summair Light, but offer a firm stand and an elegant design. And if you're looking for a self-sufficient solution that can be operated independently of a PC, notebook or power outlet, the Summair Plus is your best bet.
In addition to the great design, the infinitely variable speed setting is particularly advantageous, as the fans can be adjusted to suit any conditions and thus only ever produce as much airflow and noise as you need at any given time – a clear advantage over larger table or stand fans, which usually provide too little airflow in the first stage and are then already too loud in the second stage.
Only the back of the folded up fan should be protected a bit better by smaller distances of the rear struts. Of course, with a 3D printer, you could print yourself a small grid to clip on. Otherwise, Arctic has once again done everything right and impressed us with both Summair versions with high quality at a reasonable price!
With this positive overall result, the Arctic Summair and Summair Plus fans receive our OCinside.de Purchase Tip Award.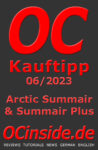 Discuss in our forum and share experiences about the Arctic Summair …
Here you can order the Arctic Summair and Summair Plus at a reasonable price.
Read on in the hardware test area with several hardware reviews …