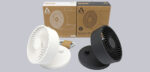 Practical testing und Test Ergebnisse …
We measured the volume of both fans with a dB meter from a distance of 50 cm, since this is the typical distance between the fan and the user in practice. We measured at the lowest level, 50% and 100%.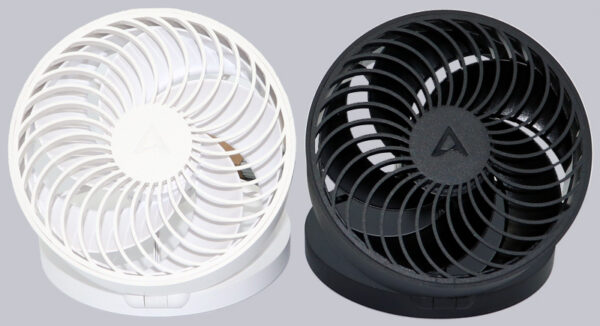 Arctic Summair Volume
Arctic Summair
Arctic Summair Plus
Lowest level
29.9dB
31.8dB
50%
40.8dB
43.4dB
100%
49.4dB
53.2dB
The fans are pleasantly quiet in the lower speed range and increase significantly from the middle. You can briefly hear a whirring sound when increasing or decreasing the speed, but after that the fan noise is free of additional whirring, clacking or grinding noises.
Since the Arctic Summair Plus can be run at a slightly higher speed, its volume also increases a bit at the top end with this.
In order to be able to estimate the volume of the table fans a bit better, we have created a video here in which we regulate the speed range once completely up and down again. First, we start with the Arctic Summair and then show the full speed range of the Arctic Summair Plus table fan.

We also show the full speed range of the Arctic Summair Plus again in the following Arctic Summair and Summair Plus video on our OCinside YouTube channel.
Note: Please allow our cookies first to see this external content!
Battery charging time and battery runtime …
By the way, the charging time of the 3.7 V 2800 mAh lithium polymer battery integrated in the Arctic Summair Plus is about 3 hours at a common USB 3.0 port or wall adapter with 1A. The runtime is then from about 2 hours to a maximum of 25 hours depending on the fan speed.
Arctic Summair and Summair Plus Result and general impression …