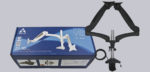 On OCinside.de we test today the Arctic Z2-3D Gen3 Monitor Arm. To stand out from the crowd, it promises excellent ergonomics and an almost limitless adjustability of the monitors. It also has a few additional features on board. In the following review, we'll show you what these are and whether it's convincing and hope you enjoy reading it.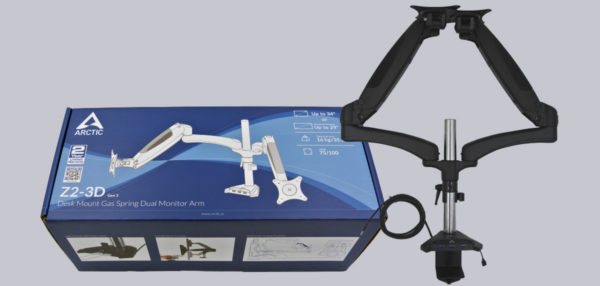 Thanks for the support …
Many thanks for the support to Itchi and the manufacturer Arctic.
The Arctic Z2-3D Gen3 currently has a price of approx. 80 Euro. (09/2019).
ARCTIC offers a wide range of monitor arms up to 49-inch (Arctic Z1 Pro Gen 3) and up to 3 monitor arms (Arctic Z3 Pro Gen 3, Arctic Z3 Basic and Arctic Z3 Pro).
Here you can buy the Arctic Z2-3D Gen3.
The delivery of the Arctic Z2-3D Gen3 …
The monitor stand is delivered in a typical Arctic box in blue. As usual, the corresponding product, in our case the monitor arm, is shown in white.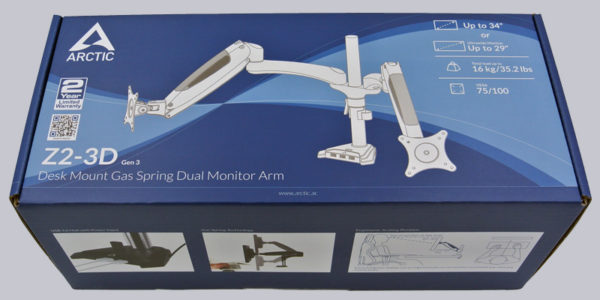 If you turn the cardboard on the back, you will find an illustration of the monitor arm including technical data and features.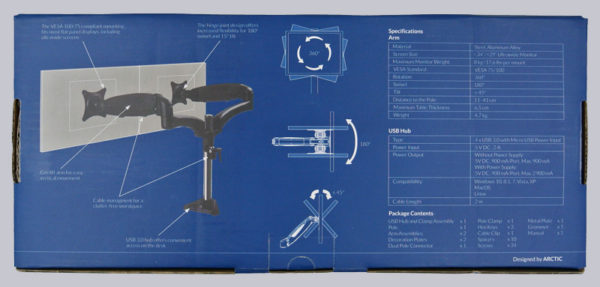 After opening the box we find everything neatly and separately packed.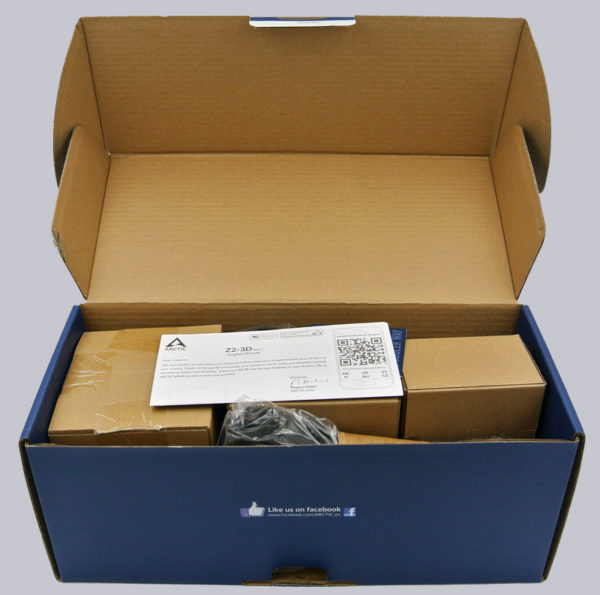 Included in delivery …
Since the Z2-3D Gen3 comes in individual parts, we will focus first on the user manual.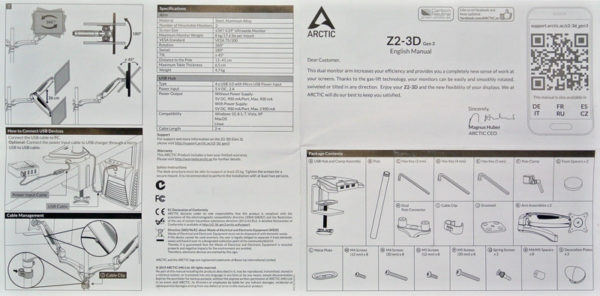 This is very well illustrated and self-explanatory. There is a print for the language, only one version in English was included. If you don't know the language or have problems with the technical terms, you can download the German version from the Arctic Support page.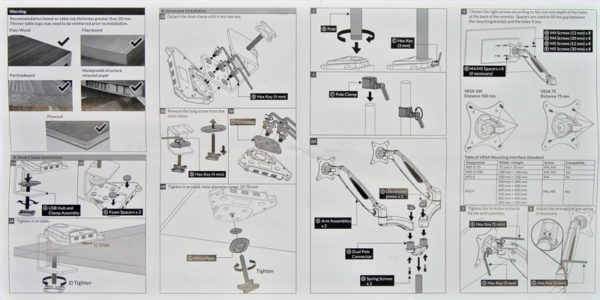 In addition, a feedback card with contact data is included in the scope of delivery if you are dissatisfied or have questions.


Now we come to the monitor arm itself. Both monitor arms are packed separately. The mounting material as well as the table mounting are packed separately.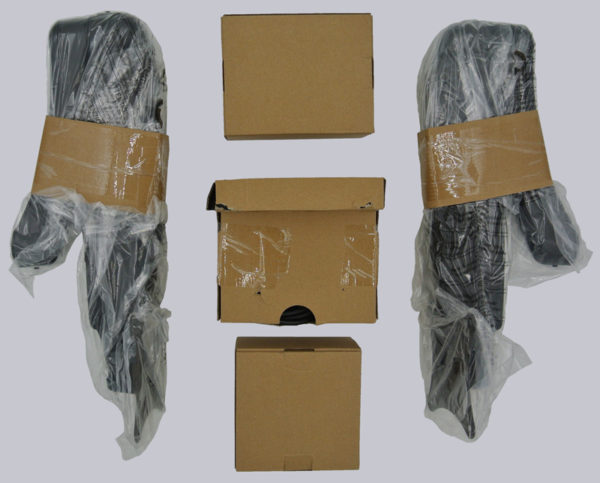 The installation material includes 3 Allen keys, various screws, covers and an alternative adapter for installation.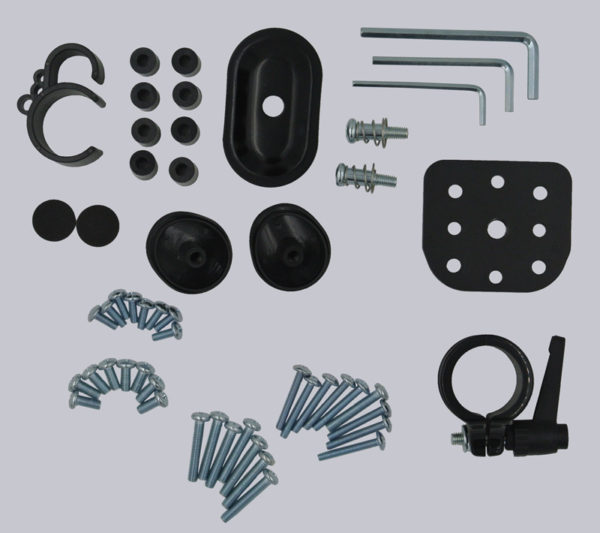 Before we start with the assembly, let's have a quick look at the technical data …