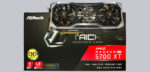 Setup and test results …
The ASRock RX 5700 XT Taichi X 8G OC+ has been tested on the following systems:
Mainboard: ASUS B450M-Pro Gaming
CPU: AMD Ryzen 5 2600 @4GHZ
RAM: 16GB DDR4-3000MHz CL16
PSU: Cooler Master Reactor 750W full modular
Case: Cooler Master Cosmos C700P Black Edition with 7 case fans
Software:
Windows 10 Professional 64 Bit Version 1903
Graphic driver: Radeon Software 19.11.1 (AMD)
Unigine Heaven Benchmark 1080p Ultra Settings
3DMark Firestrike Extreme
3DMark Timespy
HWInfo
MSI Afterburner
ASRock Tweaker
Here you can find the Benchmark Tools as download. First the card went through the test parcour with default settings at a maximum GPU clock rate of 1955MHz and achieved the following scores …
Benchmark results standard …
Unigine Heaven Benchmark 1080p Ultra Settings Default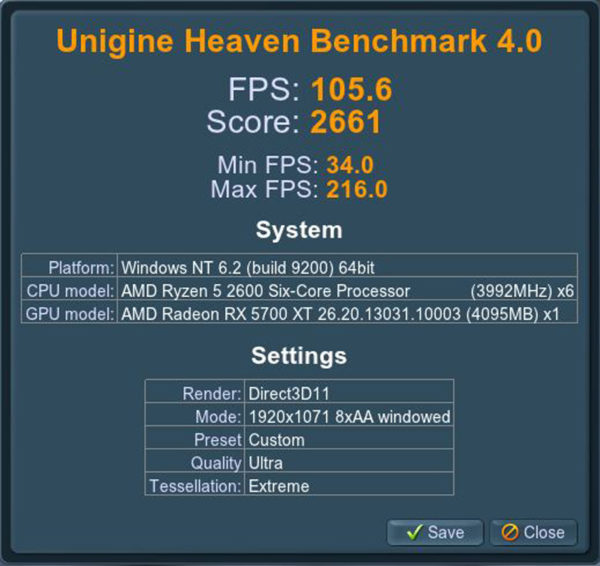 3DMark Firestrike Extreme Default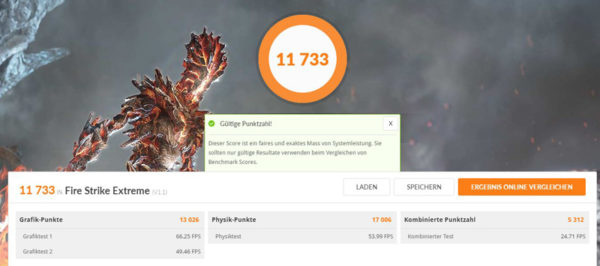 3DMark Timespy Default

After that we tried our luck with the ASRock Tweaker and could run the ASRock RX 5700 XT Taichi X OC+ stable with the following values and reached a real, maximum GPU clock rate of 2035MHz.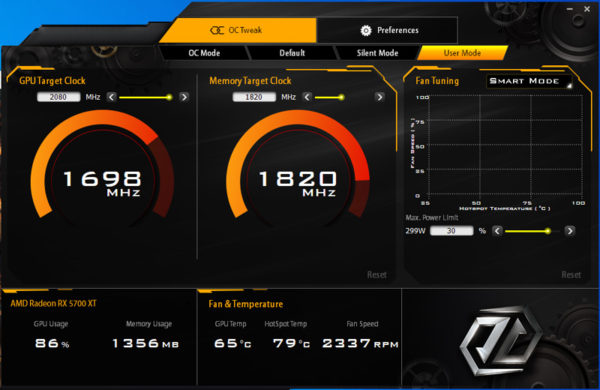 The results of the graphic benchmarks are as follows …
Benchmark results overclocked …
Unigine Heaven Benchmark 1080p Ultra Settings overclocked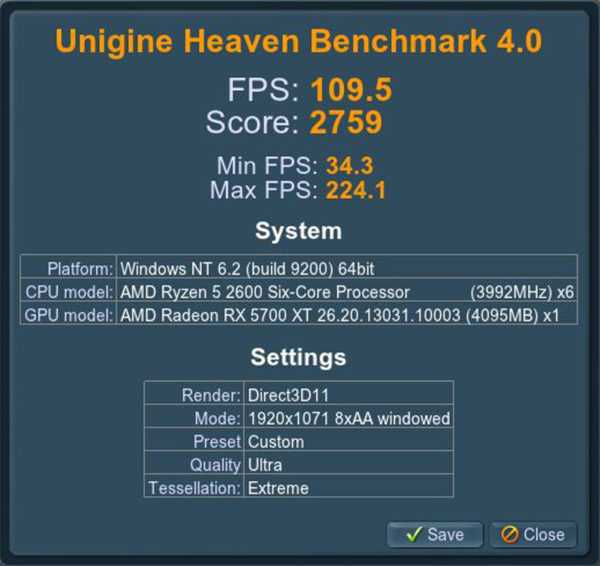 3DMark Firestrike Extreme overclocked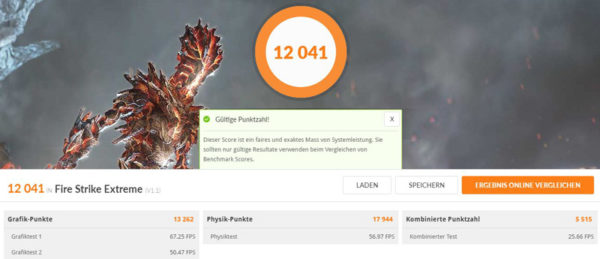 3DMark Timespy overclocked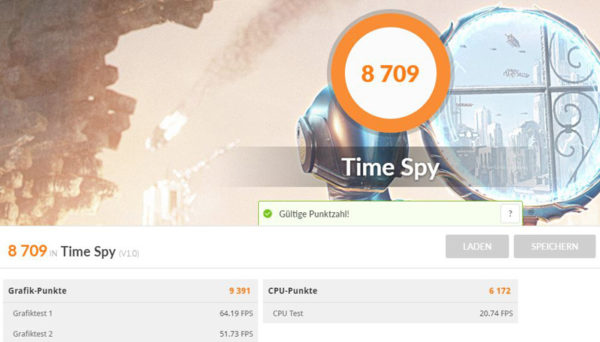 In summary we present in the following table also the temperatures and real clock frequencies determined during the tests as well as the scores of the benchmarks and the percentage increase by overclocking.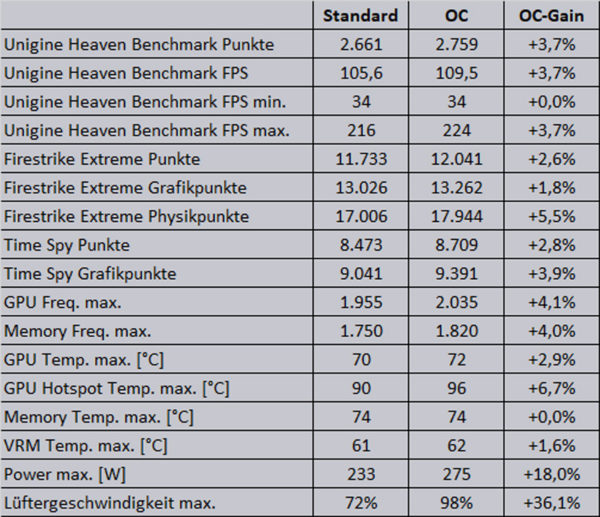 In addition you have to mention that overclocking graphics cards nowadays doesn't work as "directly" as it did a few years ago. Rather, the OC-Tools are used to set performance limits and target clock frequencies and the card itself tries to generate the optimum performance from these specifications. The most interesting value of all is the GPU frequency. With our specifications Powerlimit +30% and GPU Target 2080MHz we got 2035MHz real, minimal fluctuating GPU clock. An increase of the GPU target didn't result in a real increase anymore, but a lower target, e.g. 2070MHz, resulted in a lower real clock rate than 2035MHz, despite the same power target. The cooler of the ASRock RX 5700 XT Taichi was probably too weak for a further clock increase, as we recorded a GPU hotspot temperature of 96°C during overclocking despite the fully turned on fan. On the next page we'll tell you how much current flowed from the socket during the tests.
ASRock RX 5700 XT Taichi X 8G OC+ Power consumption …