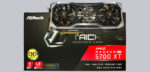 ASRock RX 5700 XT Taichi X 8G OC+ Result and general impression…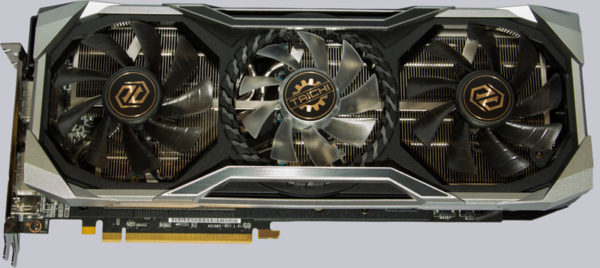 With the ASRock RX 5700 XT Taichi X 8G OC+ you get an excellent graphics card of the latest generation that is packed with all features and functions that make the gamers heart beat faster!
Thanks to the excellent cooling, the graphics card already runs 350MHz faster than the AMD reference design and is already so well optimized that further overclocking would hardly make sense.
There were no problems during the tests and even the infamous coil beeping was not noticeable at any time.
In general, you can't complain about noise with this graphics card, because in normal operation the fans usually run at less than 2500 rpm during gaming, which is a significant improvement in volume compared to the previous generation of graphics cards and especially the AMD reference design for the RX 5700 XT. It's even quieter with the Silent BIOS and reduced clock rates, which also reduces the gaming performance a bit.
Owners of a 1440p monitor with a high refresh rate are perfectly served with the ASRock RX 5700 XT Taichi X 8G OC+. The ASRock RX5700 XT Taichi manages to deliver more than enough FPS to the screen at this resolution even with high graphics quality and produces a tearingfree image with suitable displays thanks to Freesync support. The graphics card is actually almost too fast for a single FullHD monitor, but thanks to the many display connections and the strong performance, you could also easily run a multiscreen setup.
With the power supply recommendation of 700W, however, ASRock has put itself very far on the safe side, because our test system with fully modular Cooler Master Reactor 750W power supply consumed only 380W at its peak with a fully overclocked 6-core CPU, as long as the power limit of the graphics card was not raised.
With this excellent overall result, the ASRock RX 5700 XT Taichi X 8G OC+ graphics card receives our OCinside.de Purchase Tip Award 11/2019.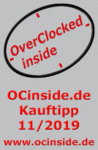 Discuss in our forum and share experiences about the die ASRock RX 5700 XT Taichi …
Here you can order the ASRock RX 5700 XT Taichi 8G OC+ Gaming graphics card.
Read on in the hardware test area with several hardware reviews …