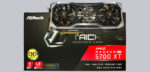 Power consumption of the ASRock RX 5700 XT Taichi X OC+ graphics card …
For the power measurement we used a commercially available socket power meter, which continuously recorded the power consumption of our test system and stored the maximum value of interest to us. Here we see the measuring device Voltcraft Energy Check 3000 we used.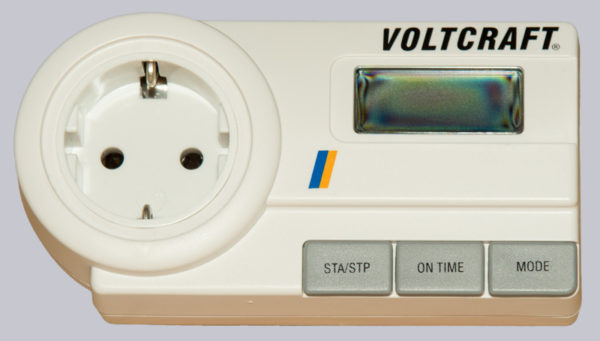 With the standard clocked graphics card the test system needed a maximum of 379W and with the overclocked graphics card it was 409W, i.e. 30 Watt or approx. 8% more of the total consumption. If one compares the additional consumption with the FPS gain of 2-4%, one immediately recognizes that the overclocking of the graphics card is attractive but not very effective or efficient, as the card is almost perfectly exhausted ex works.
ASRock RX 5700 XT Taichi X 8G OC+ Result and general impression …