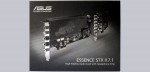 Result and general impression …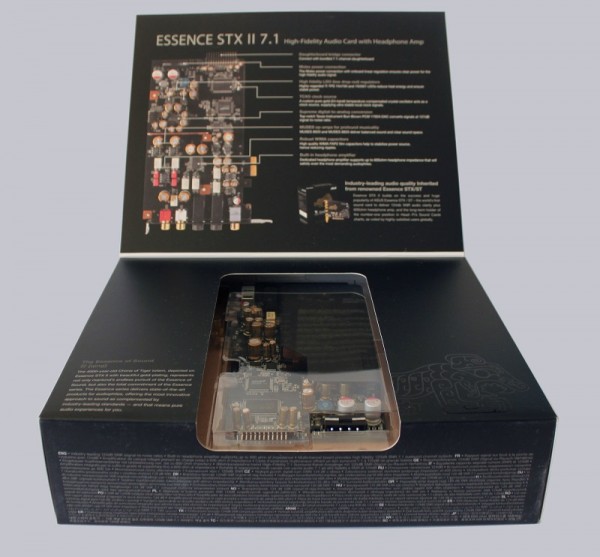 Standard in the old days, today overtaken? Not at all. The Asus Xonar Essence STX II 7.1 shows what dedicated sound cards compared to onboard solutions can do. There is the 7.1 sound, which should less gamers use, up to 192 kHz sampling frequency, interchangeable operational amplifiers, adjustable headphones (resistance), flexible control of the bass cut-off frequency, 124 dB SNR and many more options. Also the lush connectivity make the sound card a loyal companion in any multimedia gaming room. One or two inputs would have been much better in our opinion.
The scope of delivery for 5.1/7.1 sound could have been optimized. Maybe two/three further adapters would have been great. This can be expected with a 200+ euro sound card. There are again two exchange op-amps in the package, which change the sound color noticeably. The automatic channel wiring would certainly not have been a problem, since it facilitates frequent switching between headphones and speakers. With the software it may also be a bit more optics.
For whom is the Asus Xonar Essence STX II 7.1 suitable?
If you are looking for high-quality sound, as well as high-quality headphones and/or speakers, a dedicated sound card is almost a "must-have"! Through the exchangeable op-amps and the impedance setting, high-quality headphones/headsets sound really good.
All other users are allowed to take a deep breath. Because for casual players, video on demand users or web radio fans, there is no reason to replace the solid performance of an onboard sound card.
Discuss in our forum and share experiences about the Asus Xonar Essence STX II 7.1 …
Here you can buy the Asus Xonar Essence STX II 7.1 sound card for a low price.
Read on in the hardware review area with several hardware tests …