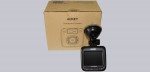 Layout, design and features …
The first thing to notice is the camera's extremely low weight. The design is also very compact.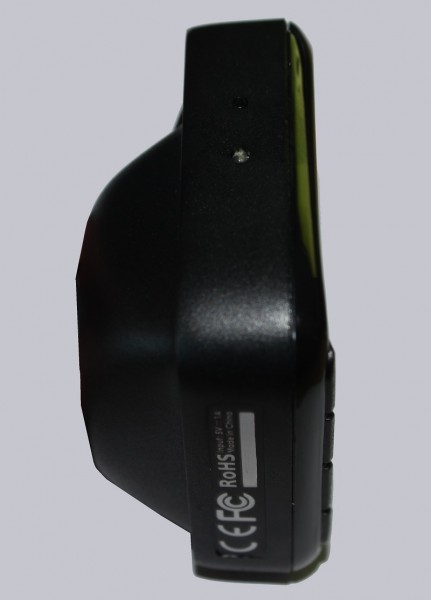 Although the lens has a thread, there is no manual focusing available to the user. However, this would not make any sense even with this type of application. The mounting hole for the two mountings is also located below the lens.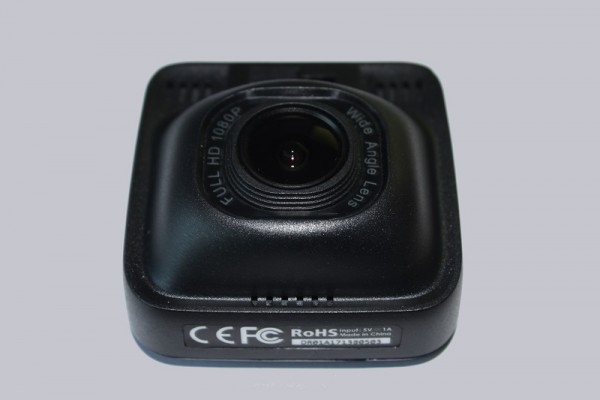 On the top is the AV-Out with a 3.5 mm jack, a MicroSD card slot, a Micro USB port and a 3.5 mm jack for the GPS antenna. For transport, both the display and the lens are covered with a protective film.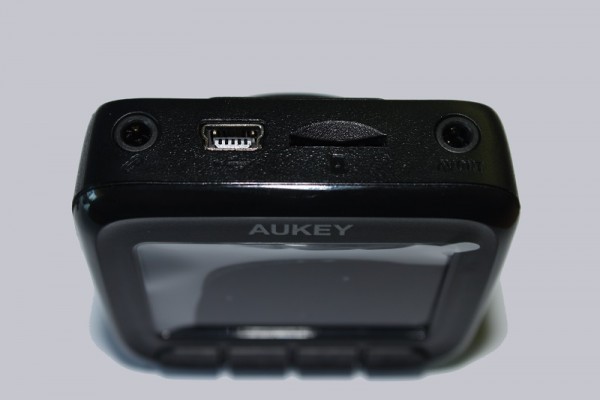 On the side, the dashcam is equipped with a small LED, which lights up or flashes green during operation and indicates the operational readiness or recording. Next to it we see the small button, which resets the camera settings to factory defaults.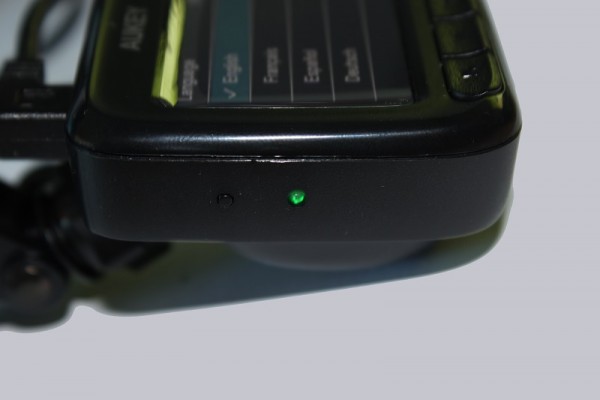 The camera has a 2″ display, which is sufficient to view and check the recorded videos. The Dashcam doesn't have a touchscreen, but the four large buttons on the front panel let the user operate the Dashcam.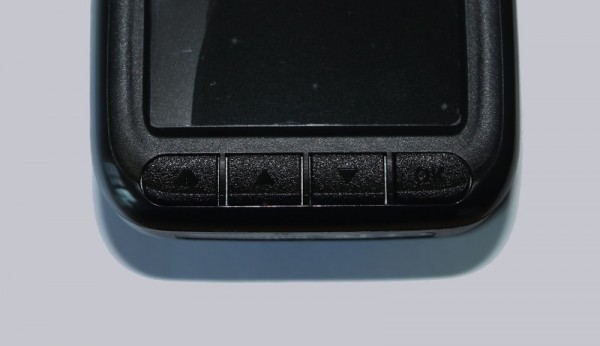 That would have been the end of our little tour around the Dashcam. Now let's connect the camera and try it out.
Aukey DR01 1080P Dash Cam practical test …