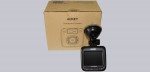 Today we are testing an Aukey DR01 1080P Dashcam and show not only the technical details with some pictures of the dash cam, but also a video with different dash cam requirements in our OCinside YouTube Channel.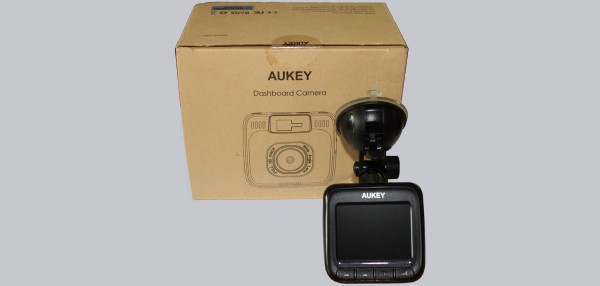 Everyone should have seen them at least once. The videos of the board cameras, which sometimes record curious and sometimes terrible accidents. Many of these records can be used as evidence in an emergency. In Germany, these videos are still a grey area from a legal point of view. If their legal validity can be lost in the case of minor offences in favour of the right of personality, they suddenly gain legal force when it comes to personal injury. In any case, it can't hurt to mount one of these Dash Cams in the vehicle. That's why we would like to take a closer look at the car camera model DR01 from Aukey.
Many thanks for the support …
Many thanks for the support to Marauder25 and Aukey for the fast delivery.
The Aukey DR01 1080P dashboard camera has at review date a price of approx. 69,99 Euro.
Here you can buy the AUKEY 1080p dashcam.
Delivery of the Dash Cam …
The system is delivered to the customer in an environmentally friendly unbleached cardboard box.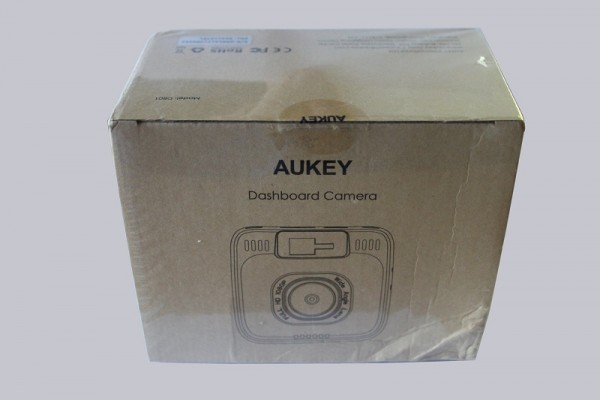 Well packed …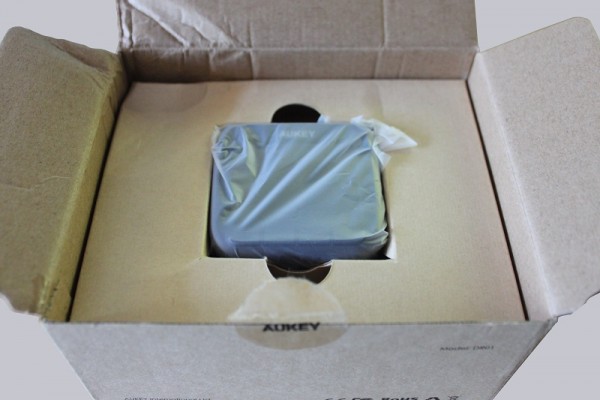 … the package contains two brackets for windscreen or dashboard mounting, clips for the USB cable, two adhesive pads, as well as the USB cable, charging adapter, manual, warranty card.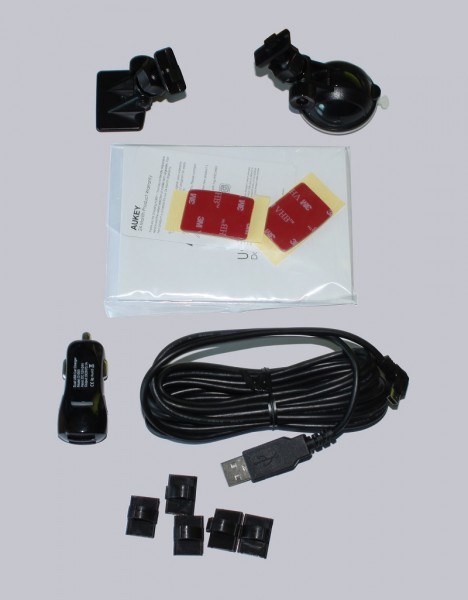 And of course the Aukey DR01 Dash Cam including applied protection films.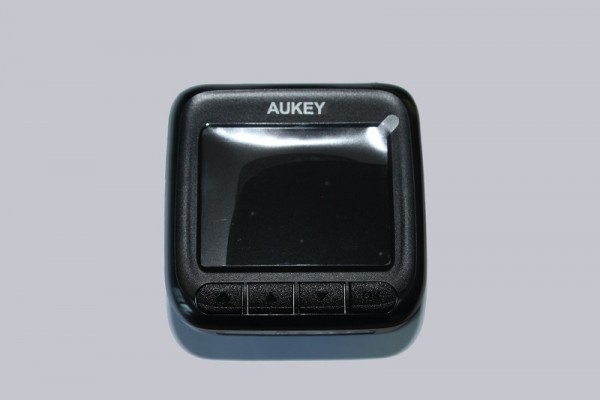 The scope of delivery is very extensive and includes everything to mount the camera in the car and to lay the cable neatly. Before we get to the features of the Dashcam, we'd like to go into the technical details.