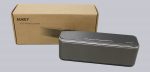 Layout, design and features …
Already when unpacking the speaker we noticed what a massive impression it makes. But not only that. The design of the speaker is also very massive and simple at the same time. Not obtrusive, it fits into almost any living room or office without attracting unnecessary attention. As far as the connections are concerned, a wireless loudspeaker logically does not require a broad portfolio.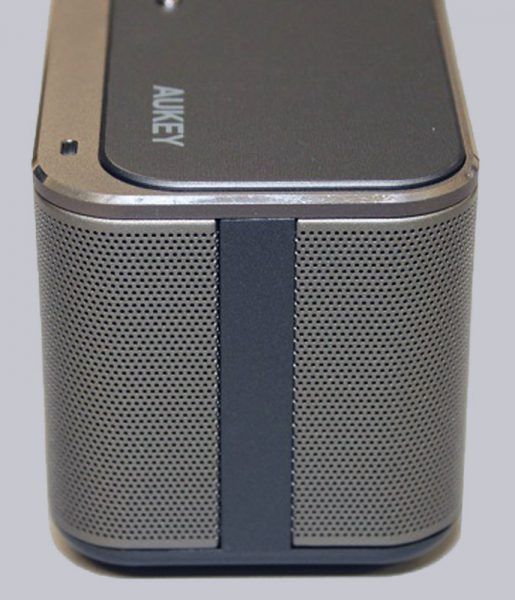 In addition to the 3.5 mm jack for external audio sources, there is also a Micro-USB socket and the on/off button on the rear panel.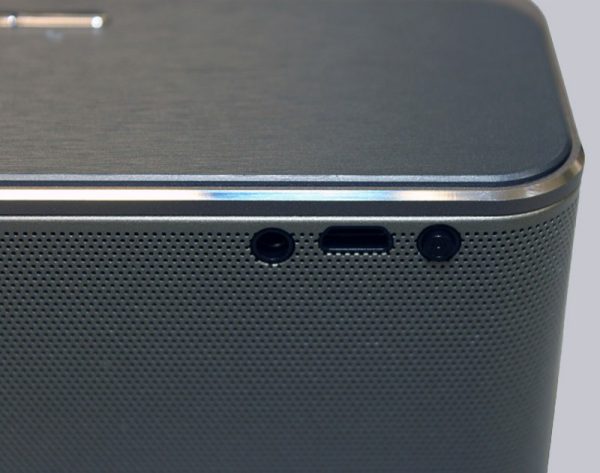 The control elements are already different. In this case, the SK-S1 offers the possibility of playing/pausing, forward and reverse dialing, as well as volume control and call acceptance for conversations.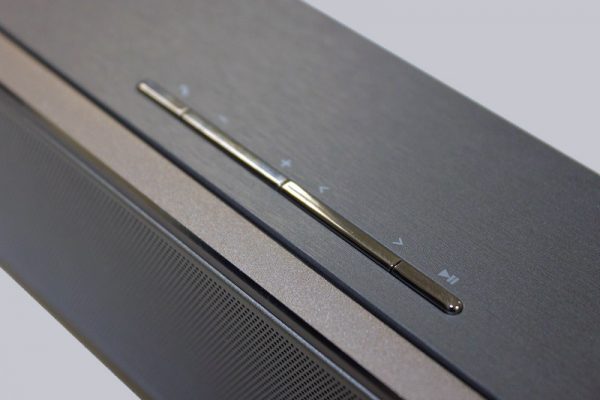 On the bottom there is a large rubberized surface with four formed feet.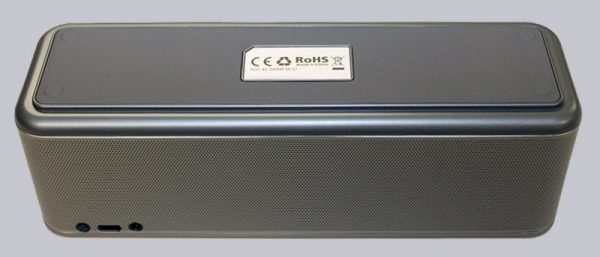 These give the loudspeaker a firm stand.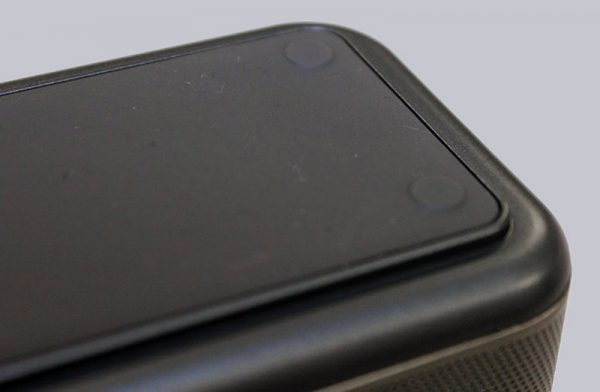 But now we want to connect the SK-S1 and hear how it performs regarding the audio quality.
Aukey SK-S1 Bluetooth speaker Practical testing …