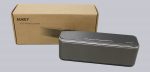 Result and general impression …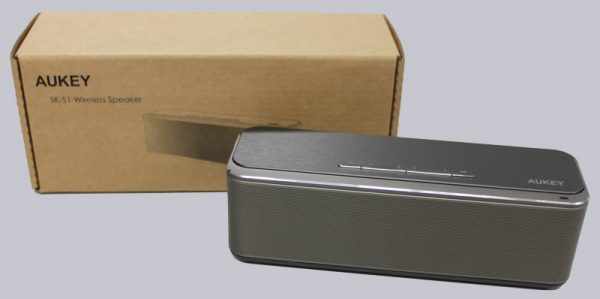 The Aukey SK-S1 Bluetooth speaker comes in a beautiful and simple metal case. Powered by powerful rechargeable batteries and the ability to connect devices via both Bluetooth and cable, the speaker offers a great sound that is second to none in this price range.
The possibility of getting an individual pairing code for each device would increase the price of the device, but could prevent the annoyance of unauthorized connections.
The Aukey wireless speaker makes it all fit together. The workmanship is also impeccable. We can recommend this loudspeaker unrestrictedly both for the office and the living room.
With this powerful result the Aukey SK-S1 portable Bluetooth speaker receives a clear buy recommendation and thus our OCinside.de purchase tip Award 01/2018.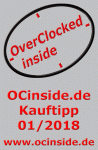 Discuss in our forum and share experiences about the Aukey speaker …
Here you can buy the Aukey Bluetooth speaker at a reasonable price.
Read on in the hardware test area with several hardware reviews …