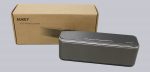 Practical testing …
Before using the speaker for the first time, the lithium-ion battery should be fully charged. During charging, the operating LED lights red.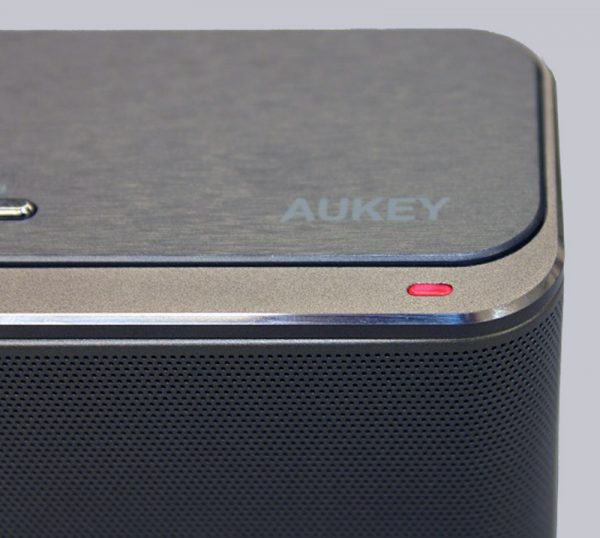 Depending on the state of charge, this takes 3-4 hours. The SK-S1 wireless speaker is then ready for use. With one charge, we were able to listen to music for almost 10 hours without interruption before the Aukey Wireless Speaker had to be reconnected to the charging cable. The renewed operational readiness is confirmed when starting with a short jingle and a blue LED.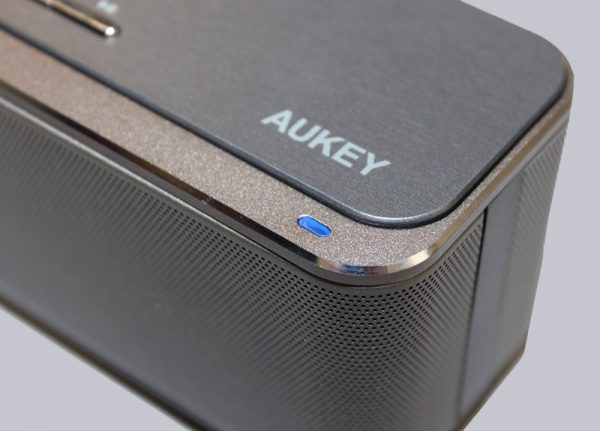 The connection to a tablet worked without any problems and was confirmed again with the short jingle. Unfortunately, no pairing ID has to be entered for the connection, so that practically everyone can connect to the device first. Once the connection has been established, it is not possible to connect to the speaker with any other device. For example, we use the YouTube platform with its countless music videos to put our loudspeakers through their paces.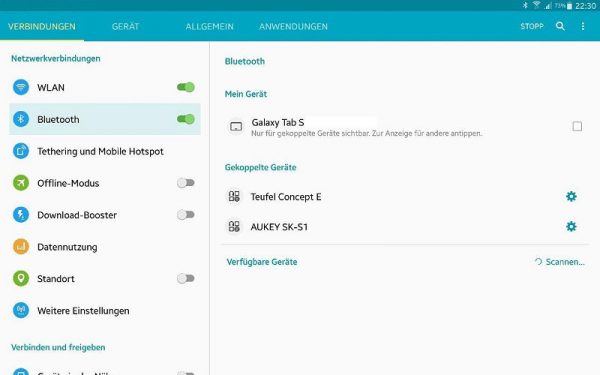 Optionally, the Bluetooth speaker can also be connected via a 3.5mm jack cable.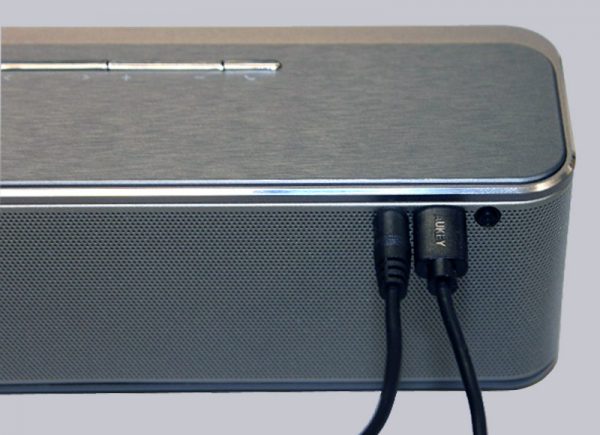 The first impression is simply amazing! The fact that such a small loudspeaker, which for once does not adorn a well-known trademark, can produce such a great sound is really impressive! A pleasant bass and crystal-clear highs make the sound an experience. The mids are perfect for a device of this size and price range. The volume is also more than sufficient for a small living room party.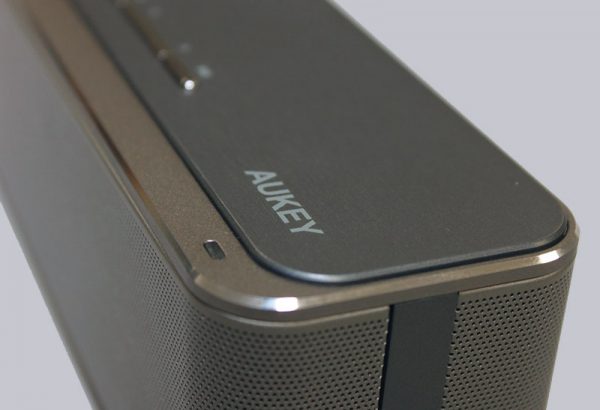 Let us now come to our conclusion.
Aukey SK-S1 Bluetooth speaker Result and general impression …