At first glance, both mice look nearly identically. Taking some time for the second look we discover yet significant differences.
Lets take a closer look at the Alcor. As can be seen in the picture, the mouse has a relatively large design, which has a positive effect, even with large hands.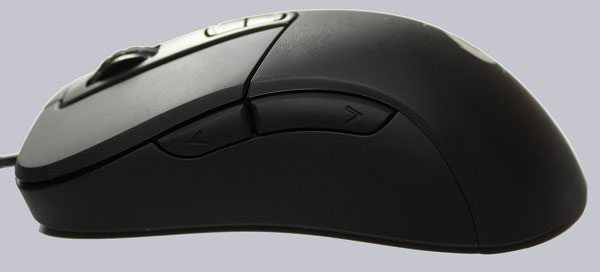 The mouse fits comfortably in your hand, and you dont have to bend your fingers till it hurts to reach every button.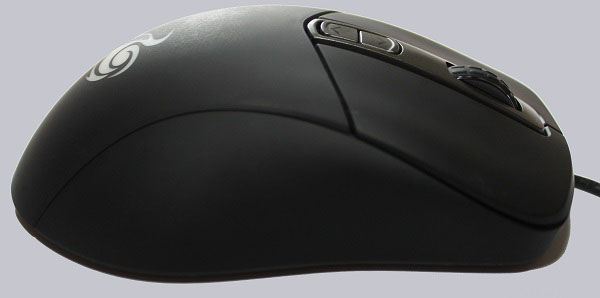 A gray-painted center bar where the gray mouse wheel and the two also gray DPI switch buttons makes the two models visually a little indistinguishable.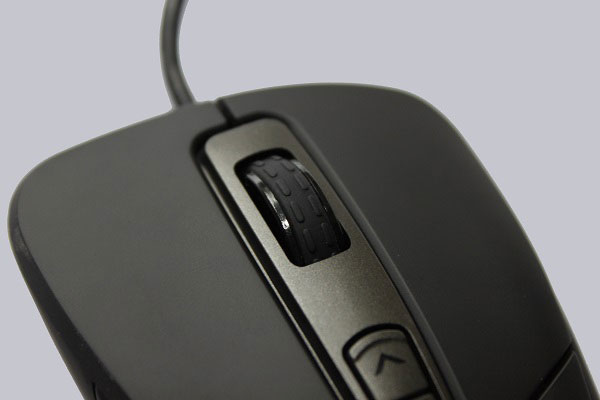 Using these keys, the resolution of the mouse can be changed in 4 levels. hese are then visualized by a color change of the CM Storm logo on the mouse back.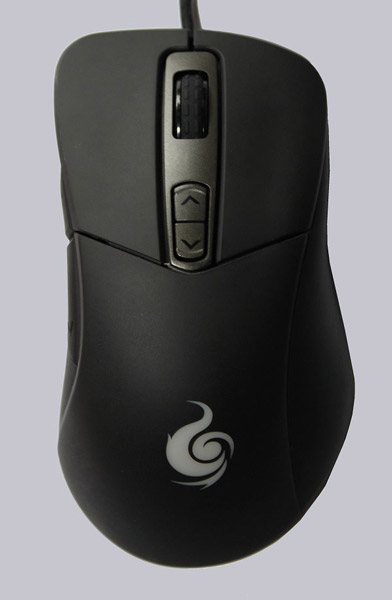 For this, the colors white, red, green and blue are available. It is a pity that most of the time the gamers hand rests on the lighting logo, so that you can enjoy it rather rare.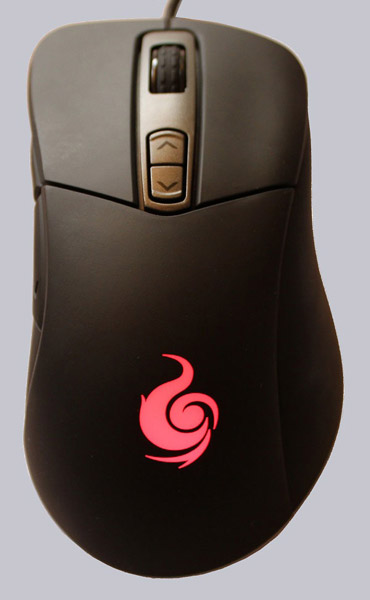 On the left side we find two large buttons, which can be easily reached with the thumb and have a good pressure point.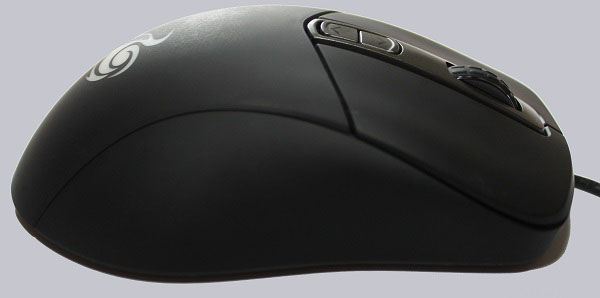 Looking at the bottom of the Alcor the user recognizes the 4 Teflon slider pads as well as the opening of the sensor and the nameplate.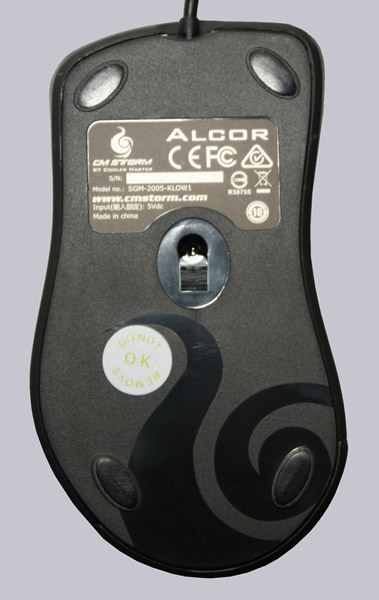 Like we always say, it is the inside that counts! Again, the Alcor does not hide, but the brand Omron switch are installed, which is also known for its long-lived relay. Unfortunately, these buttons were installed only for the left and right mouse buttons.
The other buttons for the mouse wheel, DPI button and side buttons have the words "ZHIJ" printed on top.
The LED for the optical sensor has a red color what can be considered standard for mice. Recorded is the signal from the A3090 sensor, mounted in the center here. Interested users will have noticed the JTAG interface in the lower left corner of the board, with which you could program the microcontroller.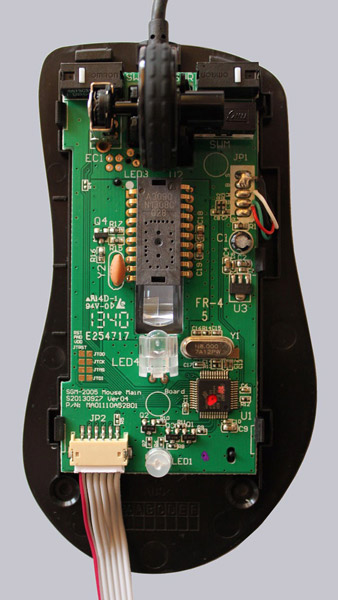 The lack of "programmable" suggests that no changes to the functionality of the mouse can be made, so there is no software avaliable on the CM Storm support page. However, the 4 fixed DPI stages including lighting should be sufficient for the purist gamers.
CM Storm Mizar Layout, Design and Features …
CM Storm Mizar and CM Storm Alcor Review