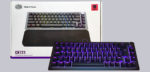 Result and general impression …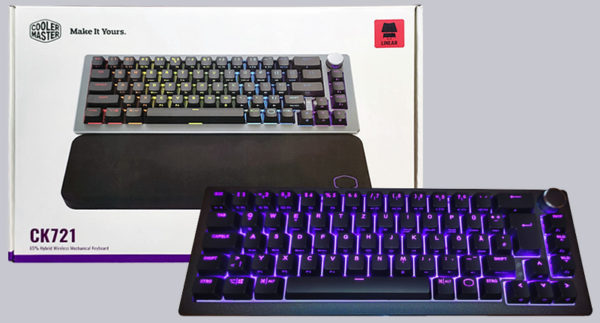 As a compact gaming keyboard, we really like the Cooler Master CK721!
The 65 percent design leaves room on the desk for mouse movement. The keys that have fallen away as a result have all remained available as special key assignments and are normally rarely used, especially in gaming. The TTC Red switches are very suitable for gamers as well as for frequent typists. The workmanship and comfort are top!
All functions such as controlling the RGB lighting, multimedia keys and macro programming are directly accessible via keyboard commands. In addition, four different profiles can be called up directly via keyboard shortcuts, which, among other things, switch RGB settings as well as the function assignment of the rotary switch. The installation of the Cooler Master MasterPlus+ software is therefore possible and also offers some additional features, but it is not necessary.
The RGB illumination of the keys is very even and bright. All keys are individually addressable and programmable. Operation in wireless and Bluetooth mode works flawlessly. Setting up the keyboard under different systems and switching with simple keyboard shortcuts works without problems. In WiFi mode, the keyboard's response times are excellent.
The Cooler Master CK721 is currently available in two different designs for about 125 Euro. Considering the many features that Cooler Master has given this hybrid wireless keyboard, this is an absolutely reasonable price.
All in all, the Cooler Master CK721 is a powerful keyboard that deserves our OCinside.de Purchase Tip Award 12/2022.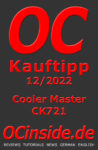 Discuss in our forum and share experiences about the Cooler Master CK721 …
Here you can order the Cooler Master CK721 at a reasonable price.
Read on in the hardware test area with several hardware reviews …