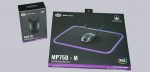 Layout, design and features MP750-M
When building the RGB illuminated MP-750 mouse pad Cooler Master paid attention to all important details.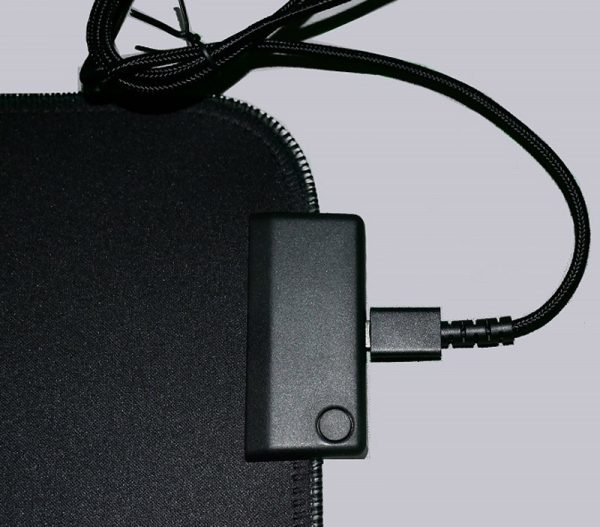 The corners of the Cooler Master MP-750-M, in which the RGB LEDs are integrated, are carefully sewn. At the upper left corner is the control panel with the connector socket and the On The Fly button. The base is rubber coated for maximum slip resistance. The Cooler Master Software Portal allows different modes and colours to be set for the MP-750.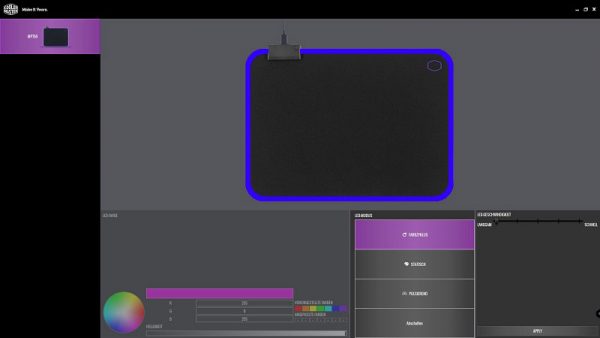 Layout, design and features CM310
With the CM310, Cooler Master has created an RGB gaming mouse that is suitable for both the Palm and the Claw Grip.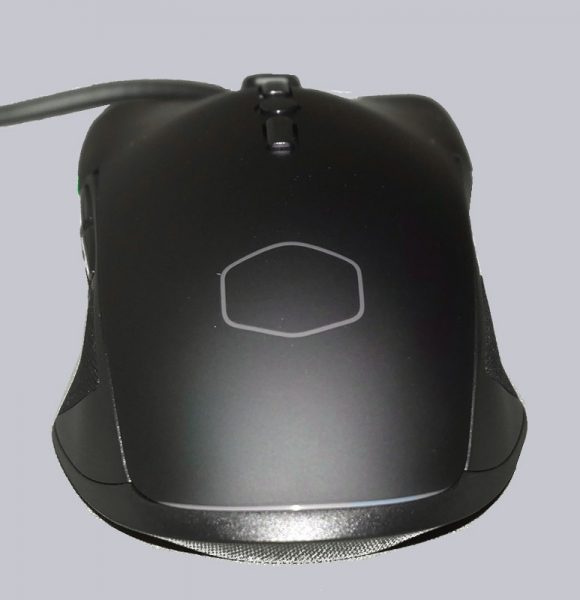 Both the mouse wheel and the Cooler Master logo are illuminated in color and indicate the current DPI setting with the respective color.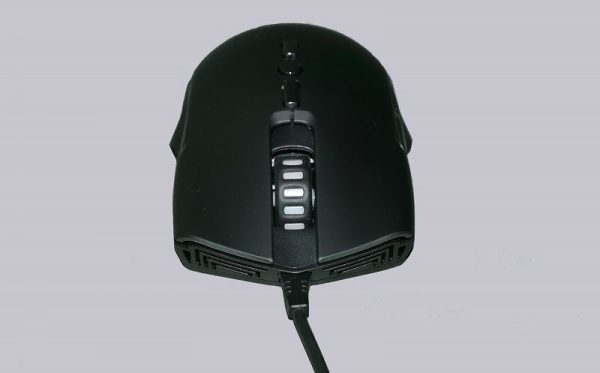 Beside the mouse wheel there are 3 more buttons on the upper side, 2 long ones to increase and decrease the DPI setting and a round button to change the lighting modes of the circular RGB lighting. We have tried the effects in the following video. Enjoy the video on our OCinside YouTube Channel.
Note: Please allow our cookies first to see this external content!
On the left side of the mouse are the two thumb buttons and the rubber-coated indentation for a secure grip with the thumb.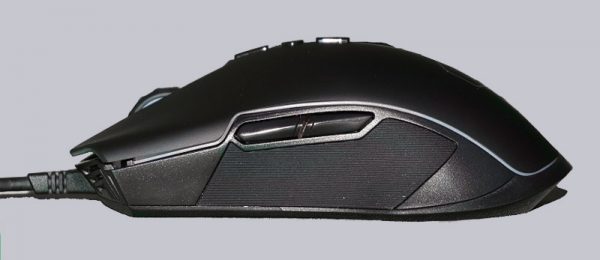 This design is of course responsible for the fact that the full functionality of the mouse is only available for right-handed users, as there is no indentation or thumb buttons on the right side.
At the bottom of the mouse are the Pixart A3325 sensor and two large sliding pads, which guarantee a good and resistance-free movement of the mouse.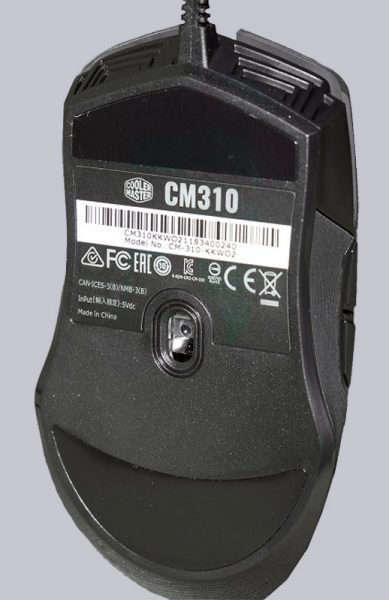 Cooler Master MP750 and CM310 Installation and Test …