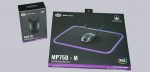 Result and general impression …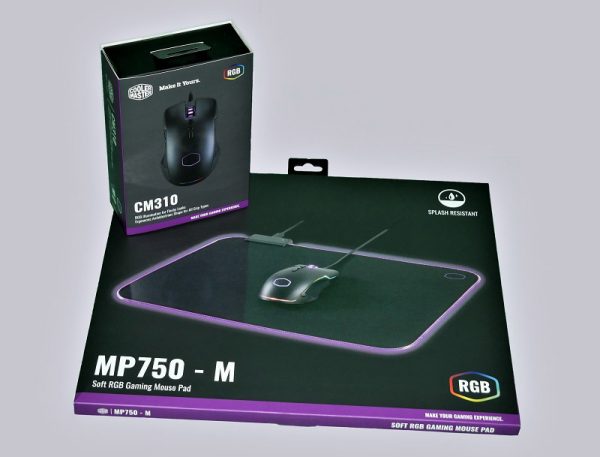 Now we come to the overall result of the Cooler Master MP750 Mousepad and the Cooler Master CM310 Mouse, which can be perfectly combined with each other.
The Cooler Master MP-750 is a mouse pad for everyone: It offers a beautiful appearance with the lighting and is a durable companion with its water-repellent surface.
Due to the 3 different sizes, in which it's available, everyone can choose the perfect size, which meets his space requirements.
With a price of approx. 30-50 Euro (depending on size M, L and XL) the MP-750 is a clear purchase recommendation for RGB affine PC users and receives our OCinside.de Purchase Tip Award 01/2019.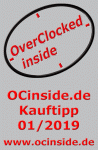 The Cooler Master CM310 also doesn't need to hide behind other mice on the shelf.
If you can live without additional weights and don't need any software to customize your mouse, you'll get a nice and accurate gaming mouse.
The Cooler Master CM310 offers many pre-programmed features, fits well in the hand and is a great deal with less than 30 Euro, with which it can get our OCinside.de Price Tip Award 01/2019.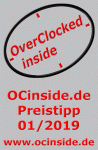 Discuss in our forum and share experiences about the Cooler Master MP750 and CM310 …
Here you can order the Cooler Master CM310 Mouse at a reasonable price.
Read on in the hardware test area with several hardware reviews …