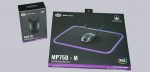 Installation …
The installation of the Cooler Master CM310 Mouse and the MP-750-M RGB Pad is easy and trouble-free: Plug the USB connector into the PC and you're done!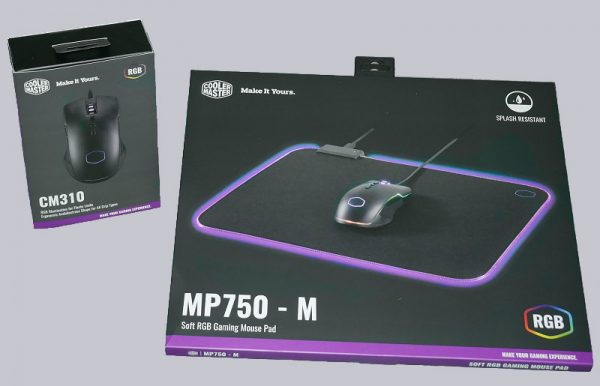 Both products have presets that work immediately after they are plugged in. Only the illumination of the MP-750 mouse pad can be further personalized by the portal software.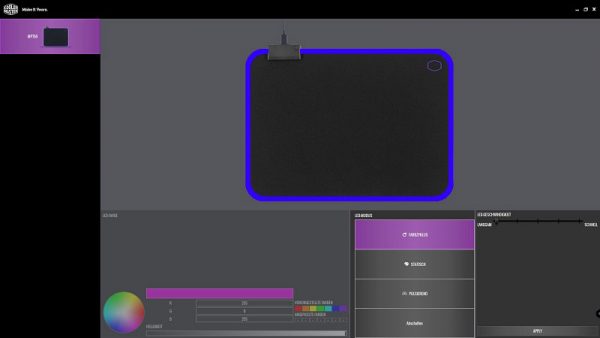 Test …
Both the MP-750 mouse pad in size M and the CM310 mouse have been put through their paces in several applications.
The pleasantly large MP-750 mouse pad stays on the table exactly where you place it and doesn't move a millimeter away. Because it comes in a flat package, you don't have to struggle with any waves or bumps.
The only drawback in use is the upper left corner. While playing games and in applications that involve a high degree of mouse mobility, the cable repeatedly hits the control panel when laying cables on the left side, which can be irritating.
But in this case this problem can be solved by simply rotating the mouse pad to the upright position. Due to the good size of the MP-750-M pad, it offers more than enough room for lateral movements with the mouse even after rotating.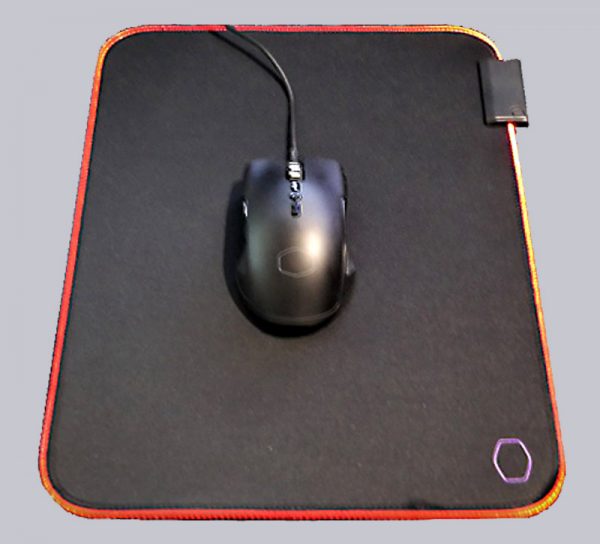 The Cooler Master CM310 Mouse doesn't show in the usage that it is a low budget mouse. It feels good in the hand and the sensor works very reliable. Whether you're aiming with slow movements in a game or need to change direction quickly, the mouse does the job.
The 7 pre-programmed DPI levels make it easy to adjust the sensitivity and then refine it in the corresponding application.
Cooler Master MP750 and CM310 Result and general impression …