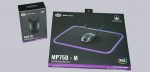 In our review today we would like to have a look at two new products from Cooler Master on OCinside.de. On the one hand we examine the low budget RGB gaming mouse CM310 and on the other hand we take a look at the brand new Cooler Master MP750-M RGB mouse pad.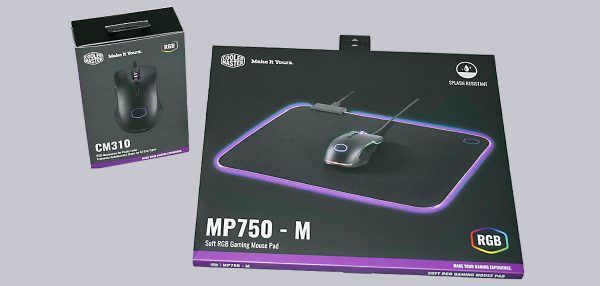 Thanks for the support …
Special thanks for the support to RichCastle and for the quick delivery to the manufacturer Cooler Master.
The Cooler Master MP750-M and the Cooler Master CM310 both at review date has a price of approx. 30 Euro.
Here you can buy the Cooler Master CM310 Mouse.
The delivery of the MP750-M
The Cooler Master Masteraccessory MP750-M is delivered in a neat packaging with corporate design.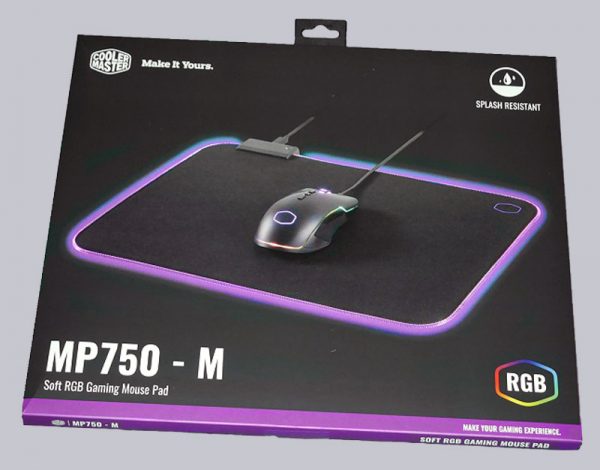 The new RGB mouse pad is available in the sizes M, L and XL with the product number MPA-MP750-M, MPA-MP750-L and MPA-MP750-XL.
The back of the package provides all the information you need on this product to get started right away. All information come in several languages.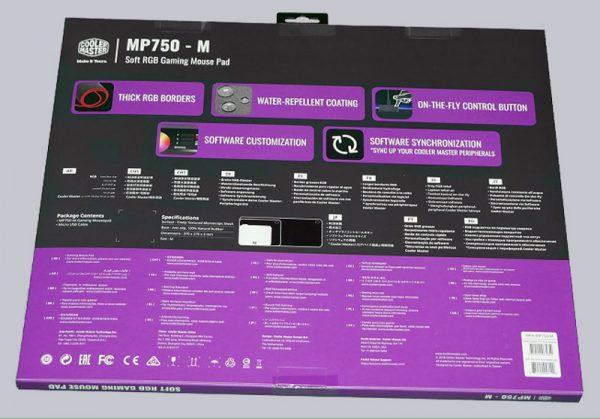 The packaging contains the mouse pad and a Micro USB connection cable, which is hidden under a bracket at the top of the packaging.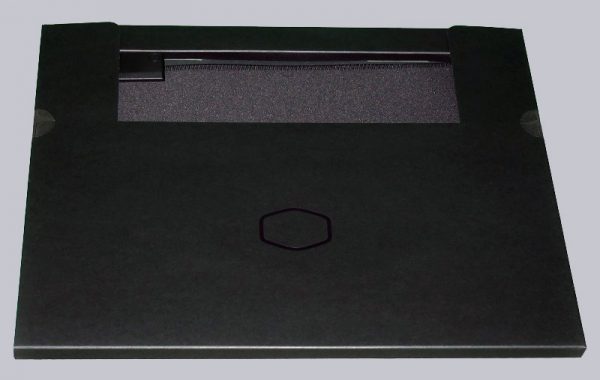 The delivery of the CM310
The CM310 is also delivered in a beautiful packaging in the corporate design.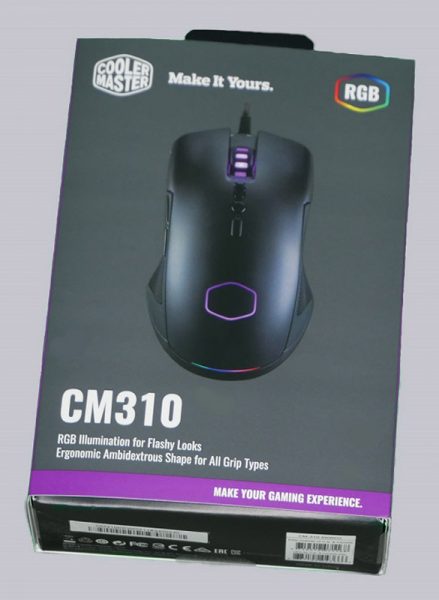 As already with the Cooler Master MP-750 mouse pad, all necessary information about the CM310 mouse can be found on the back.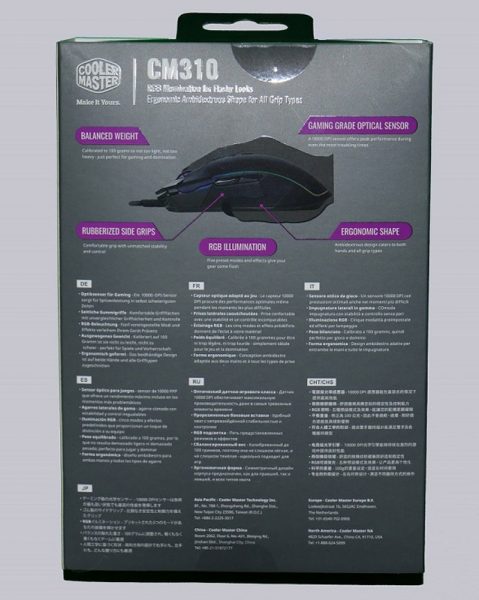 Inside you will find a plain black cardboard with Cooler Master Logo, …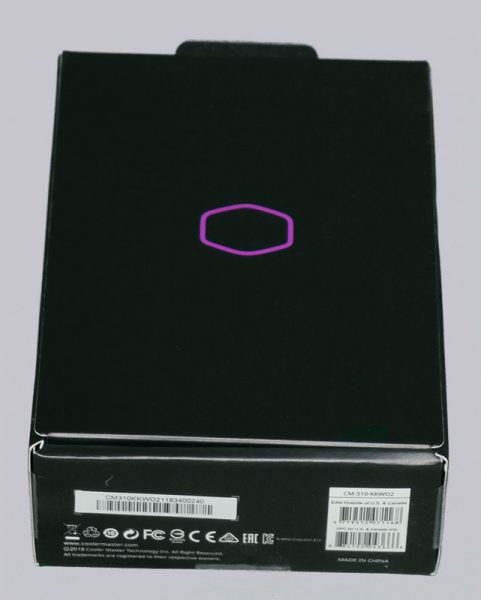 … which then reveals an exemplary protected mouse after opening.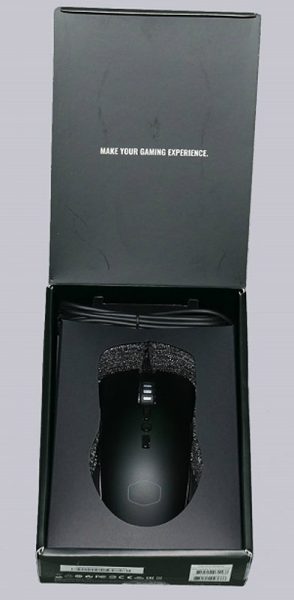 That is contained in the delivery of the MP750-M and CM310 …
The MP-750-M and the CM310 only contain the products themselves.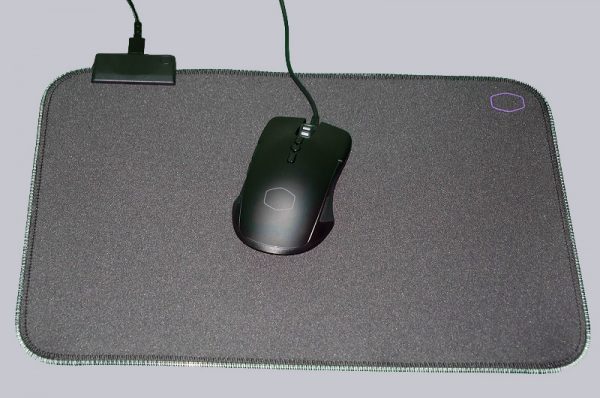 Cooler Master MP750-M and CM310 technical data …