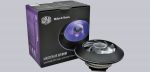 Conclusion and overall impression …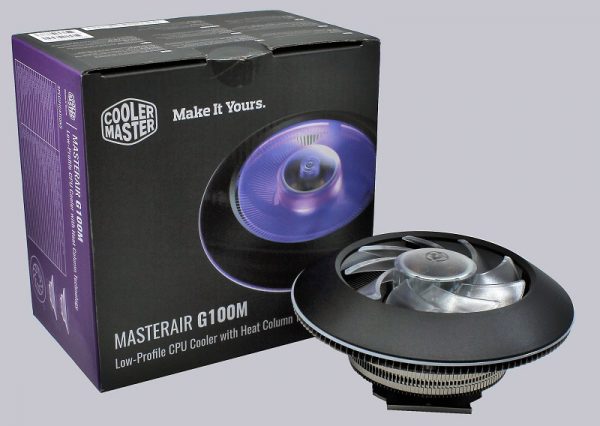 Of course, the Cooler Master MasterAir G100M can not keep up with significantly larger tower coolers in terms of cooling capacity. It should not, because we see it's field of application, where there is little space, where no or only moderately overclocking is needed and where, nevertheless, an eye-catcher should not be missing.
The G100M is a real eye-catcher! We especially liked the coherent interaction of the fan with the encircling ring.
In terms of cooling performance, the G100M could have set itself apart more clearly from the AMD Boxed cooler. The price of around 40 Euro may be a little too high for the cooling result, considering that for the Wraith Prism RGB cooler AMD has only about 25 Euro extra charge on the CPU price. However, if you like this very special UFO cooler design and the TDP values of the CPU are below 130W TDP, you still have access.
Tip: In the interactive Fit for Fan guide you can virtually fit coolers onto different motherboards and listen to many – the Cooler Master G100M will be included in the next update.
For a comparison with other coolers, take a look at our CPU cooler chart 2016 on the Intel Core i5 PC. Here is our CPU cooler comparison 2016, tested on an Intel Core i7 PC system. And here is again our CPU cooler chart with CPU coolers before 2016. A direct comparison to our previously tested coolers is however not possible here, since the test system has changed fundamentally in the meantime.
Discuss in our forum and share experiences about the Cooler Master G100M …
Here you can order the Cooler Master MasterAir G100M at a reasonable price.
Read on in the hardware test area with several hardware reviews …