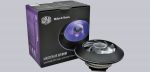 Construction, design and features …
The Cooler MasterAir G100M is a top-blow cooler with a central copper heat column and aluminum fins arranged around it. The recessed fan in the upper center can thus provide the entire heat sink with fresh air evenly.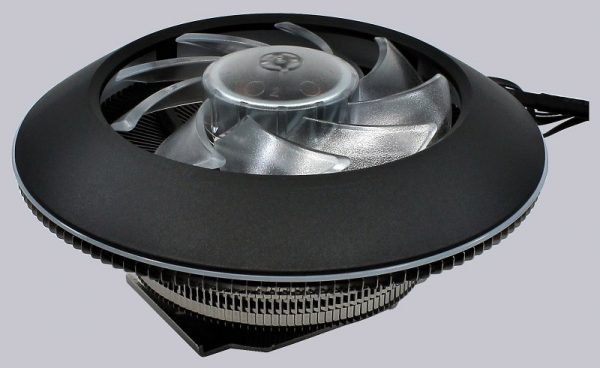 With a little skill, the fan can be removed. It is provided all around with rubber elements for decoupling.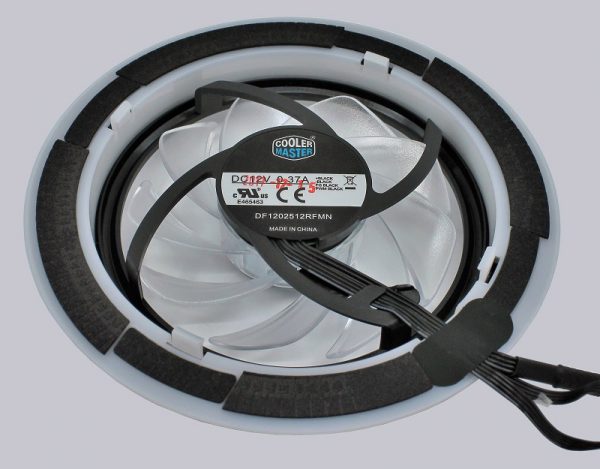 Underneath, the actual heat sink comes to light.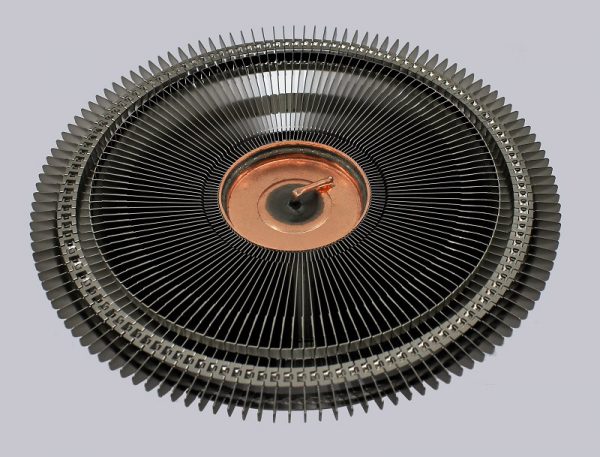 The cooler base has a foil for transport to protect it from scratches.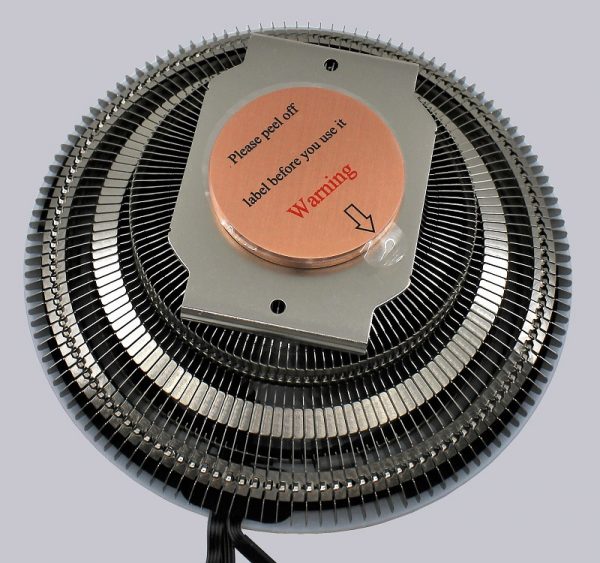 The copper heat column offers a round contact surface, which has not been polished, but only roughly ground.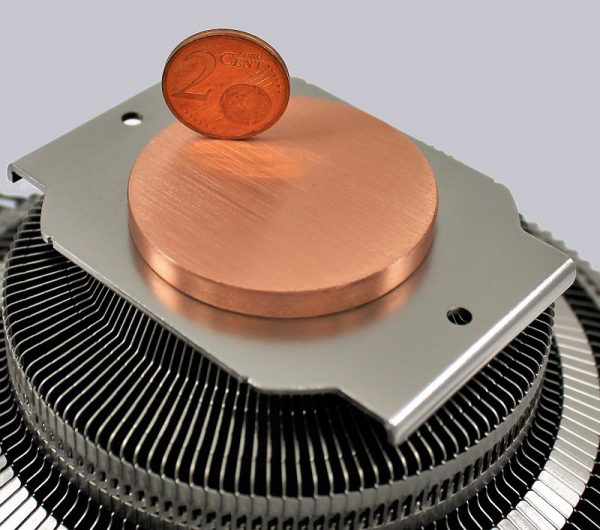 Also from the Cooler MasterAirAir G100M we have again created a 360 degree view, so that no detail is lost.

Cooler Master MasterAir G100M Installation …