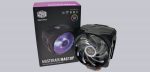 Optics …
After the many facts we come as last point to something special, namely the RGB optics. Let's take a look at the RGB controller first. Of course, an USB-connected and software controllable controller, as tested in our MasterFan Pro review would be nice. However, this would probably break the budget in this price range. Instead, Cooler Master has come up with a clever solution, as we think: Using the 3 buttons brightness (5 levels), color (7 colors) and mode (6 modes) can be set and combined with each other.

The controller is simply connected on one side to the RGB port of the fan …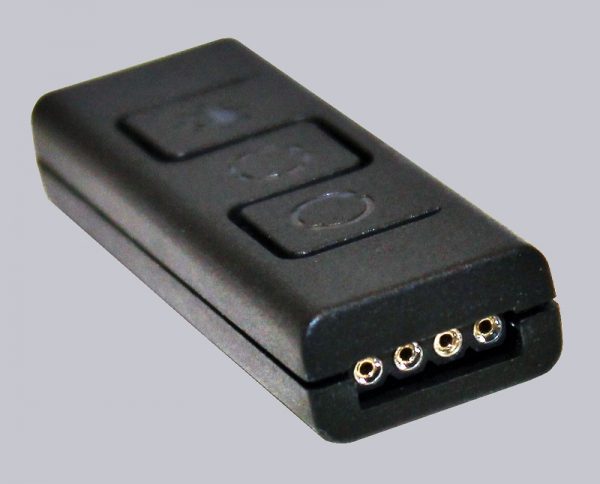 … and on the other side with the included molex adapter.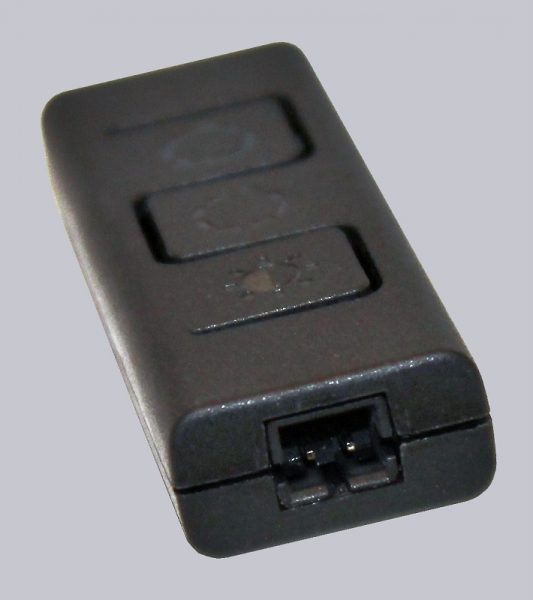 What you can do with it, we show in a new video on our OCinside YouTube channel. With a little patience and experimentation, you can achieve a lot of great effects even with this simple controller. At the end of the video we connected the fan to the RGB control of our test motherboard and pulsed it together with the chipset cooler. Have fun 🙂
Note: Please allow our cookies first to see this external content!
Cooler Master MasterAir MA610P conclusion and overall impression …