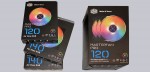 Today, we test several brand new RGB products from Cooler Master. We examine the Cooler Master MasterFan Pro 120 and 140 Airflow RGB fans as well as the Cooler Master MasterFan Pro 120 Air Balance RGB 3 in 1 Kit including the new Cooler Master RGB LED controller. In the following review we compare the cooling performance of the fans in several constellations and with over 50 pictures as well as 2 videos we show a lot of details and the great effects that Cooler Master has successfully implemented.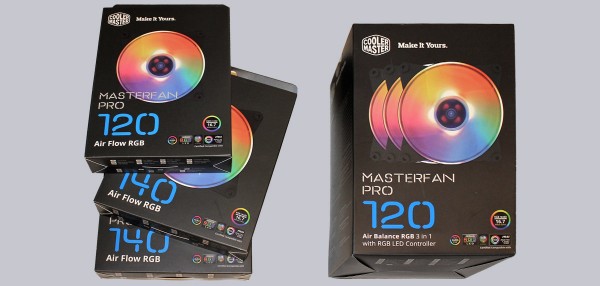 Many thanks for the support …
Thanks for the support to Henro and the manufacturer Cooler Master.
The Cooler Master MasterFan Pro fans currently have a price of approx. 18-22 Euro depending on the model and the 3-piece set incl. controller is about 75 Euro (09/2017).
Here you can buy the Cooler Master MasterFan Pro RGB fans.
Delivery and Content…
The MasterFan Pro products are delivered in high-quality packaging with brightly colored RGB accents. The packaging of the single-blowers can be opened up and presents the most important features. The back of all boxes provides an overview of the technical data.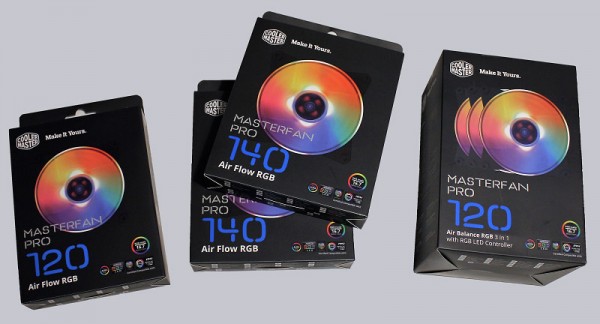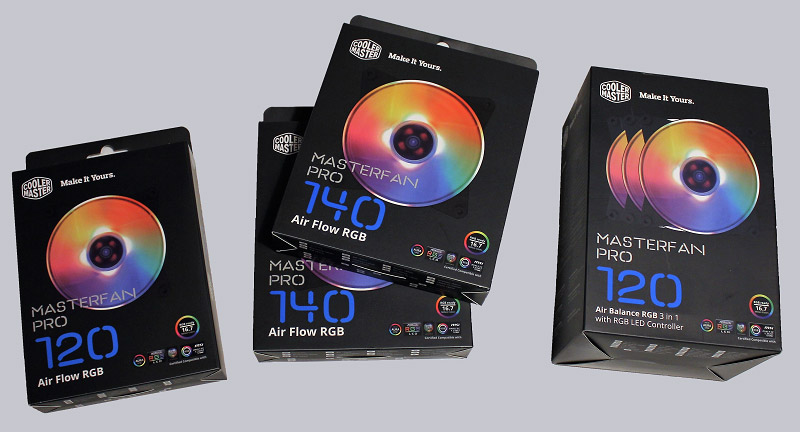 Here you can see the front of the Cooler Master 120mm Air Flow fan.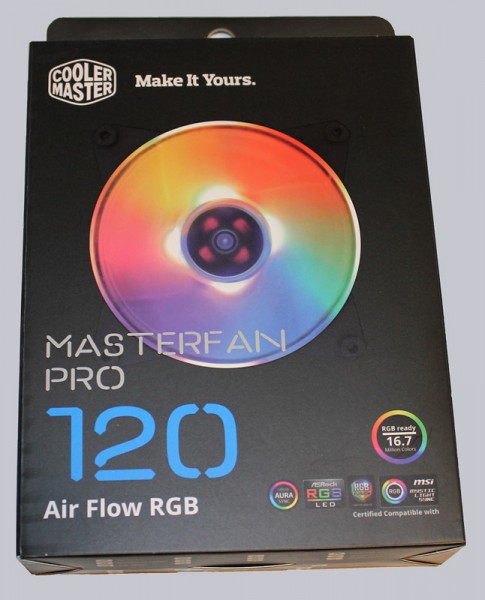 The back with the technical data.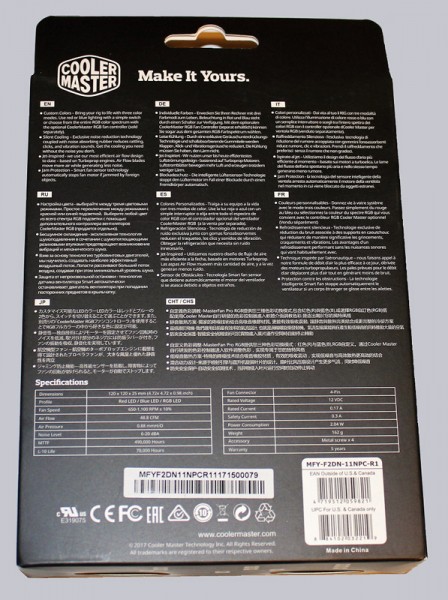 In the flip cover you can see immediately how the fan is built up and used.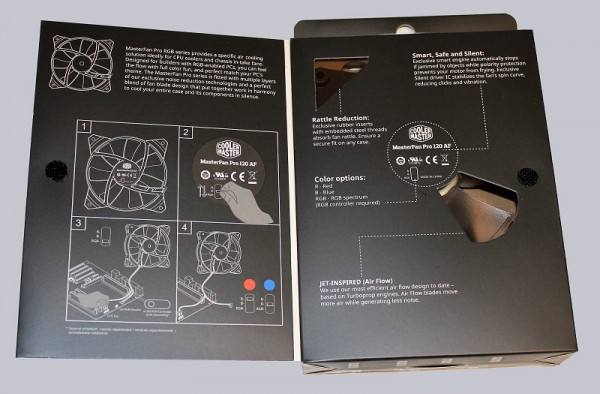 Here you can see the front of the two Cooler Master 140mm Air Flow fans.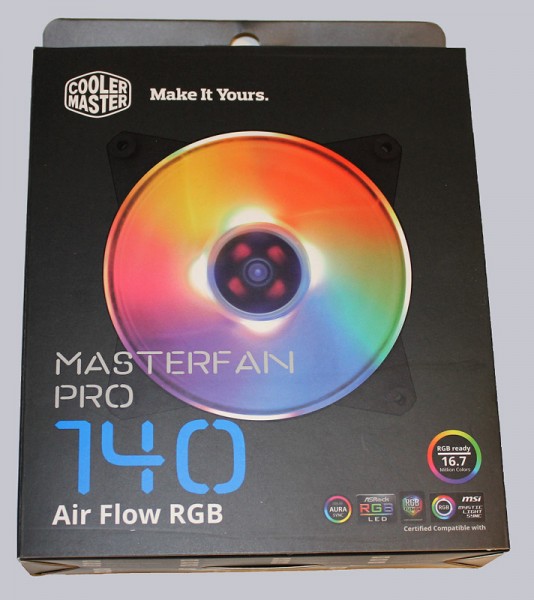 This is the back of the 140mm Air Flow fan packaging.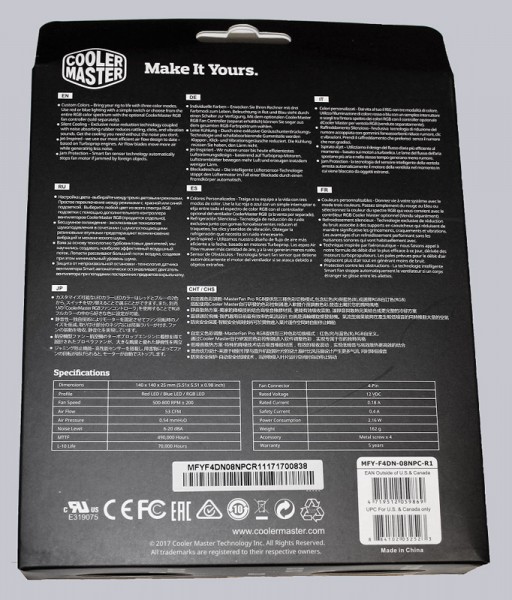 And the open lid of the 140mm Air Flow packaging.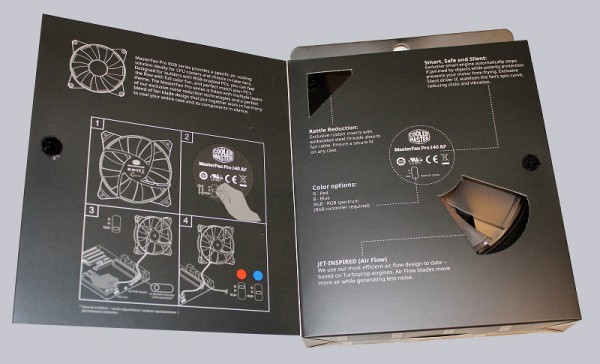 We also test a Cooler Master Master Pro 120 Air Balance RGB 3 in 1 set consisting of three 120mm Air Balance fans and a 4-channel RGB controller.

The fans themselves are stored in a cardboard box.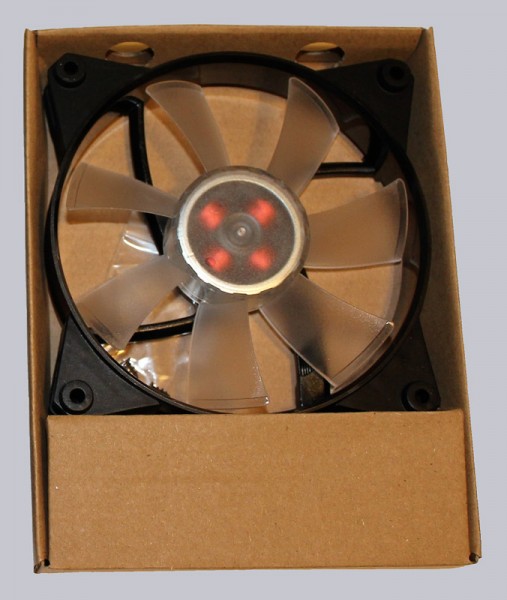 A small bag with 4 fan screws is part of the package.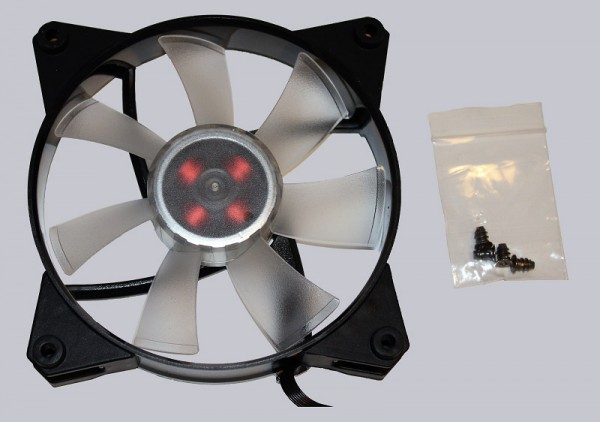 If you open the set, you first see the packaging of the RGB controller.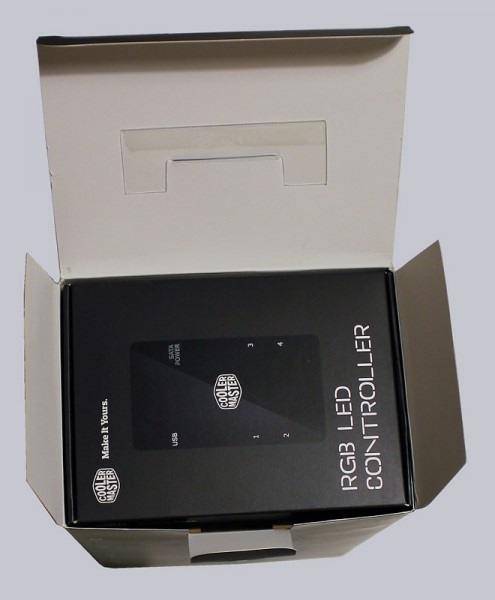 Below are the 3 Air Balance fans in similar cardboard boxes, like their single counterparts.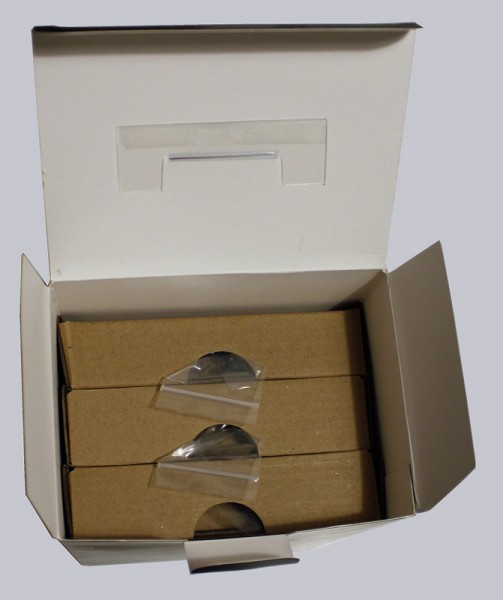 Again, you can find a small fan for each fan.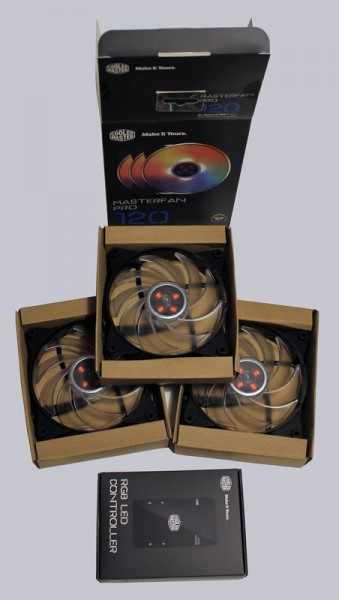 The RGB controller is also available individually, so the set is, so to speak, a large outer package for the RGB controller plus 3 fans. The RGB controller has been provided with protective foil to protect the glossy surface.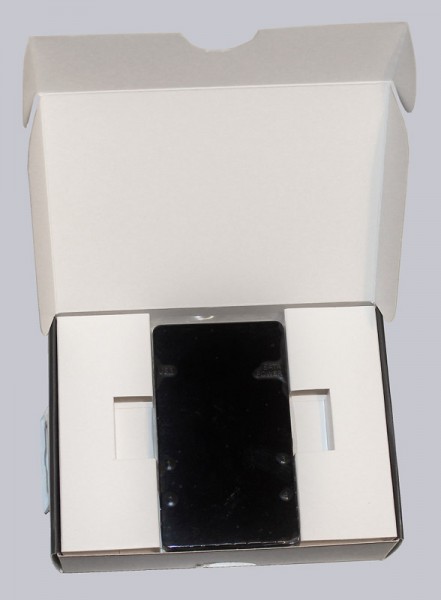 As an accessory, there are 4 RGB LED connection cables, a USB cable for connecting the controller to an internal USB port on the mainboard, 4 connectors and a manual included.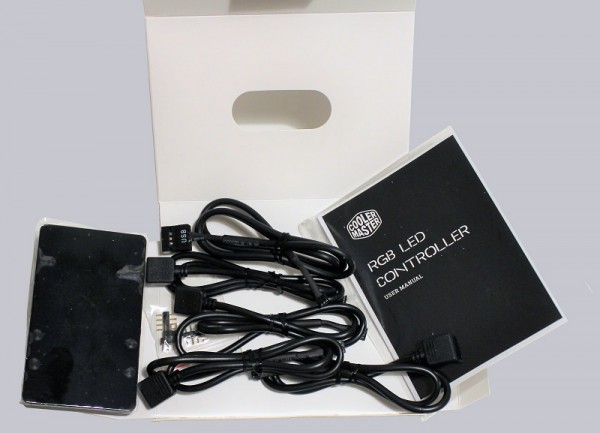 On the packaging page you can find the technical data, which we will look at the next page.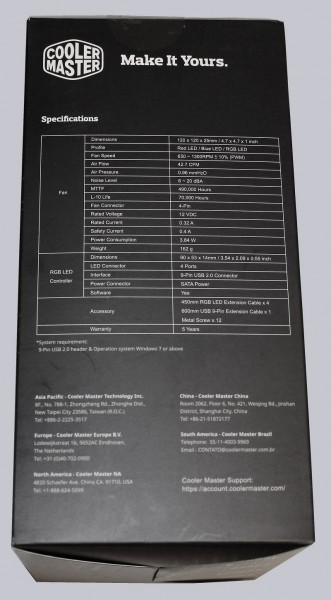 Cool Master MasterFan Pro RGB fan with RGB controller specifications …