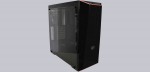 Construction, design and features – outside …
Let's look at the case once round. In addition to the Coolermaster emblem, the smoky glass front offers a very monolithic look, which can be set with the aid of detachable bezels.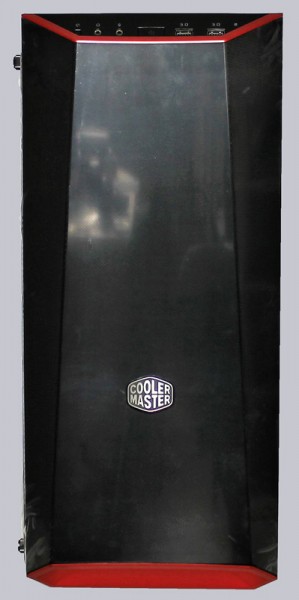 As you can see in the technical data, there is no 5.25″ drive bay, so the front does not provide any opening, so the bezels take another job and offer air inlets for the front 2 or 3 possible fans.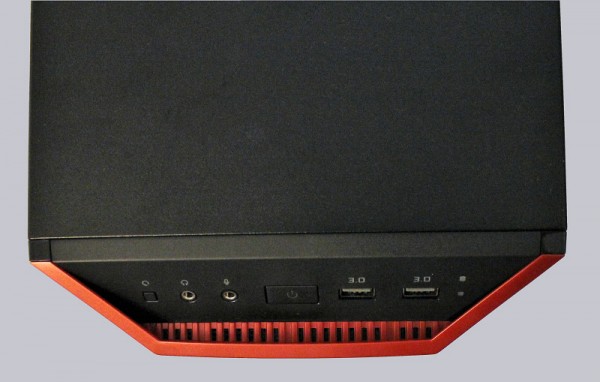 In order to keep coarse dust away, mesh grids are also used.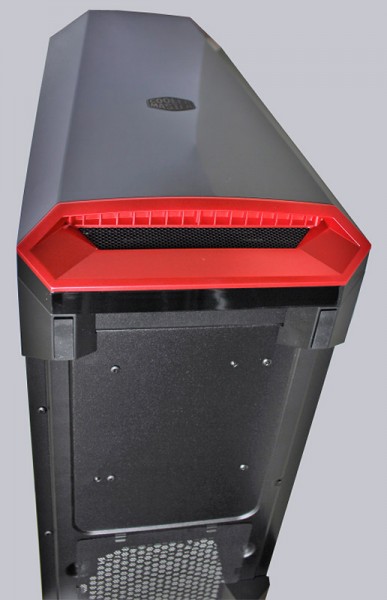 On the upper edge you'll find the power / reset button, HDD LED, audio out and microphone input as well as 2x USB 3.0 ports.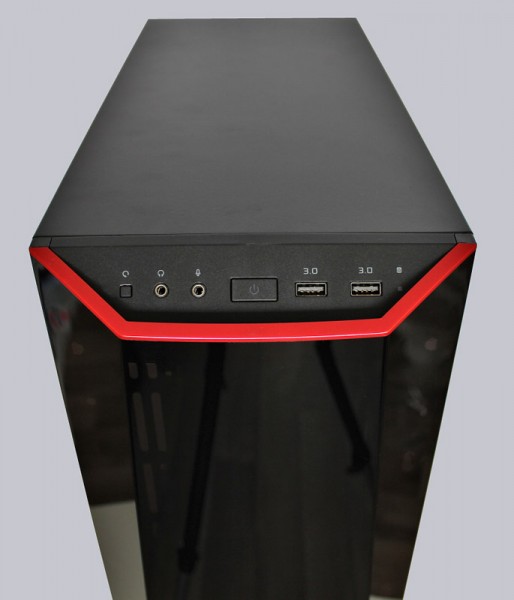 The left side of the case is almost completely occupied by the acrylic glass side part.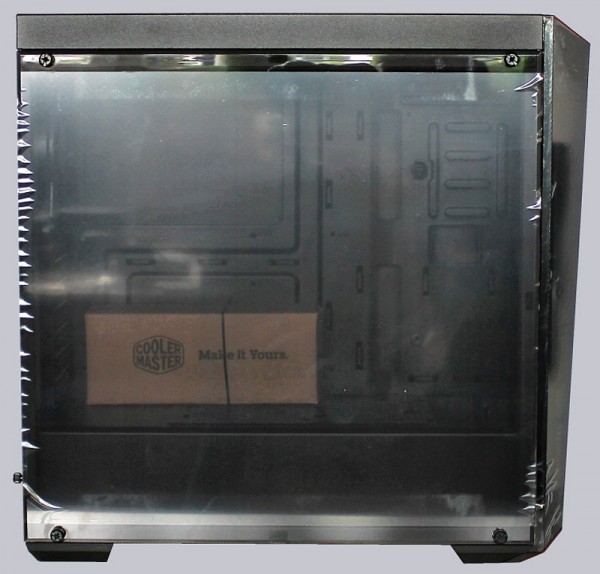 The side part is fastened with 4 knurled screws and slightly chamfered at the edges. The edge is also milky and provides additional buffering elements against vibrations.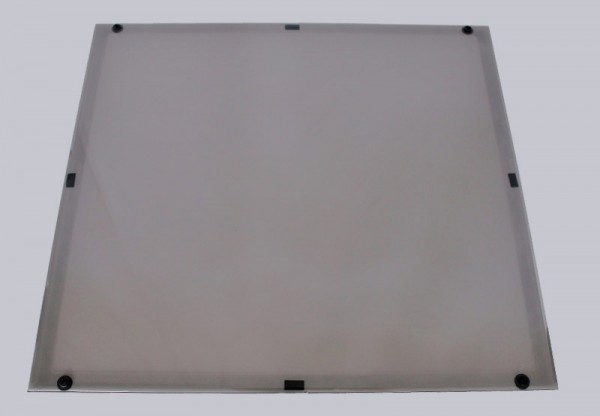 The right side part is also fixed with black knurled screws. The right side and the cover offer only a smooth black surface.

Here you can see the top of the case.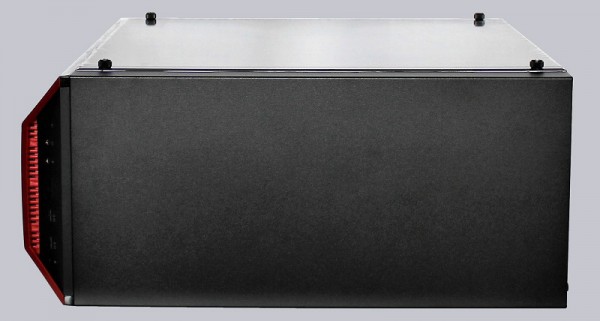 The bottom of the case has design-matching feet with rubber pads.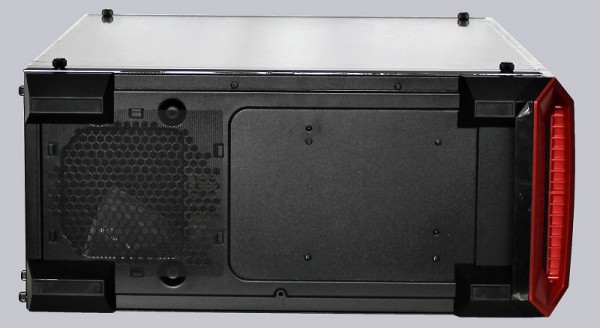 We also find the next gimmick here: The detachable dust protection mesh mesh for the power supply.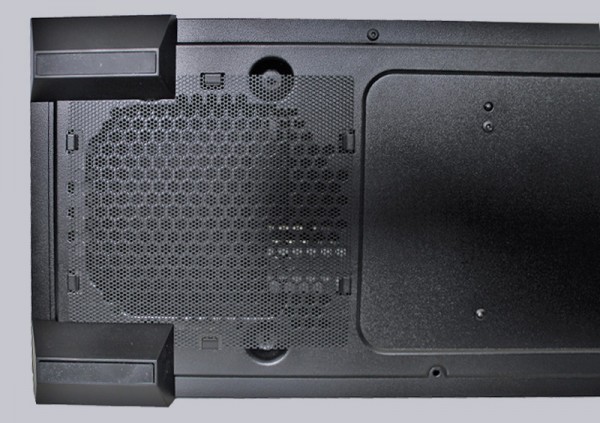 You can easily detach it from the encircling brackets and clean it easily.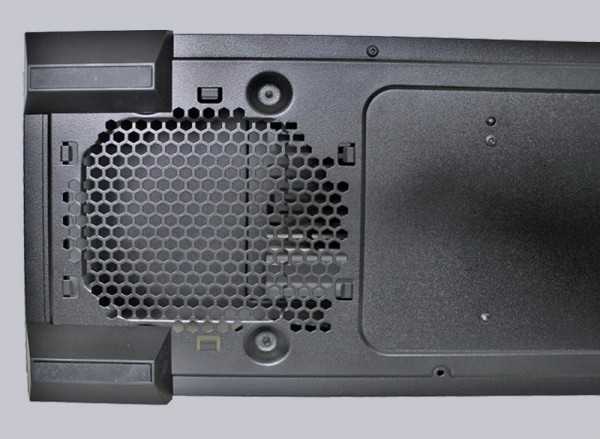 The back also offers more than you suspect at first sight.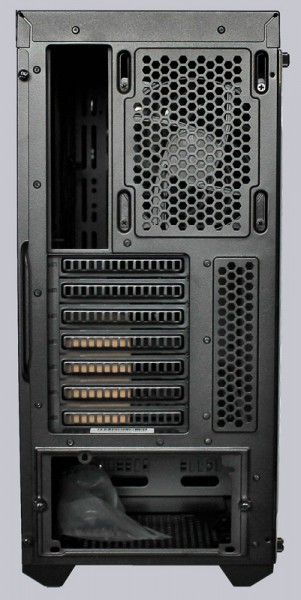 The mount for the rear fan is designed with long holes so that the mounting height can be varied. Practically e.g. for the use of water cooling.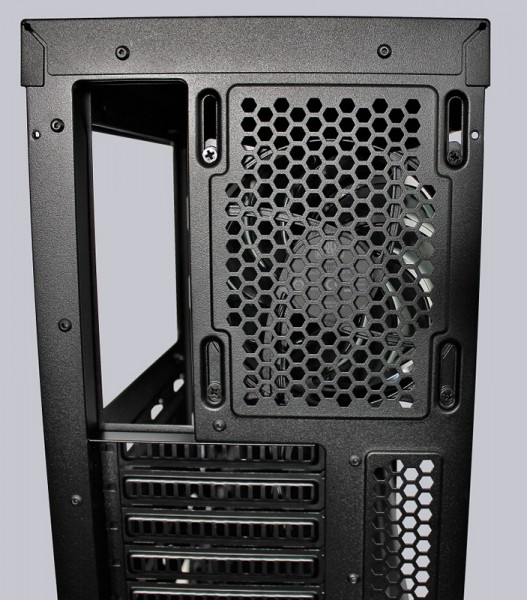 In the lower part is the mounting plate for the power supply …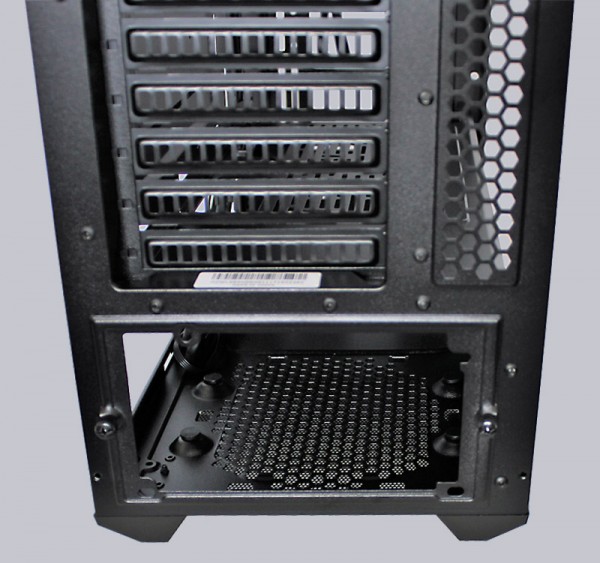 … which can be rotated by 180° if required. Again, knurled screws are used.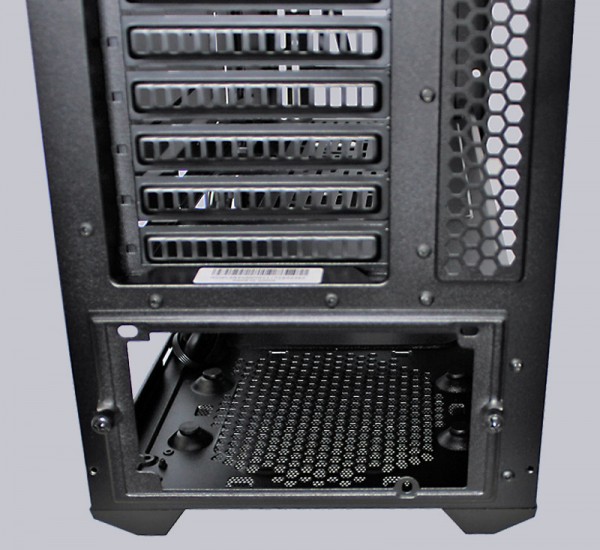 Enough of the externalities, let us look at the inside.
Cooler Master MasterBox Lite 5 construction, design and features – inside …