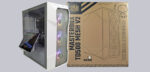 Layout, design and features – exterior …
The Cooler Master MasterBox TD500 V2 case is a regular midi tower with all advantages and disadvantages. There are special design elements on the glass panel and the front, otherwise the case is rather straightforward and functional. The build quality is good and the material does not look cheap at all. The mesh decorated front looks a bit playful and is made of high-quality plastic. However, you can also see the cast edges in the inner part of this plastic front, at least if you take a closer look. These edges are found in a total of 6 places, each in the center at the top and bottom and 2x at the side edge. Small burrs in the plastic of the front are actually the only flaw that we almost had to look for with a magnifying glass.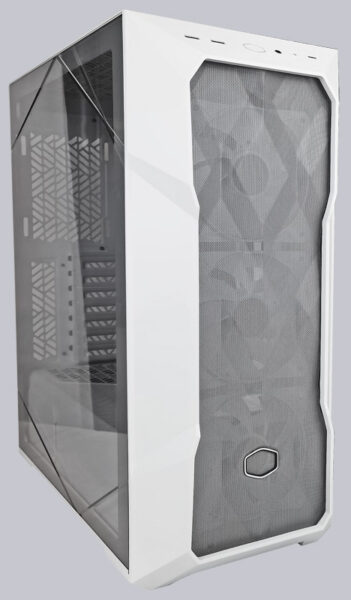 The front of the MasterBox TD500 V2 is characterized by a large mesh opening, which is important for a good airflow. The mesh insert is also embossed with a diamond-shaped pattern.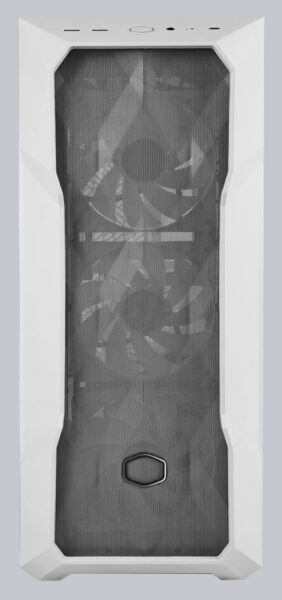 From left to right, 2x USB 3.2 Gen 1 Type A, the HDD LED, the power button, a 4-pin 3.5mm jack for a headset, reset button or button for the RGB lighting, 1x USB 3.2 Gen 2 Type C are found on the front panel.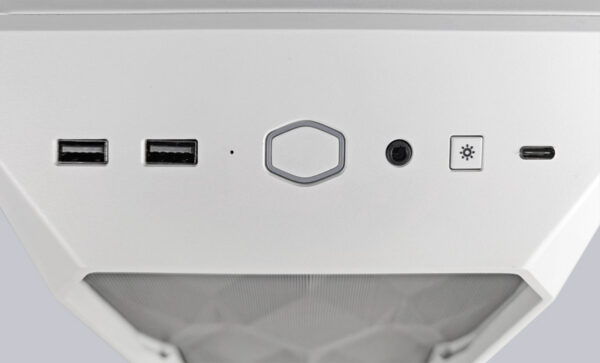 The left side panel is made of the typical smoked glass, but the inset pattern on the upper and lower edges is untypical.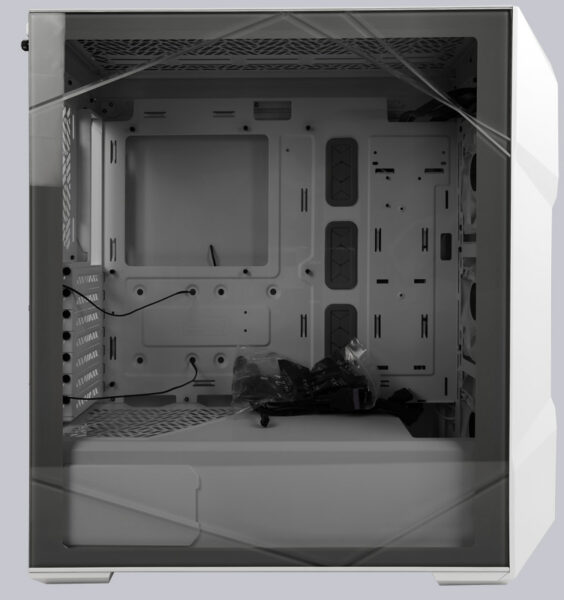 The side panel is also reinforced with metal rails at the top and bottom edges. This makes it very easy to remove and reinsert the pane.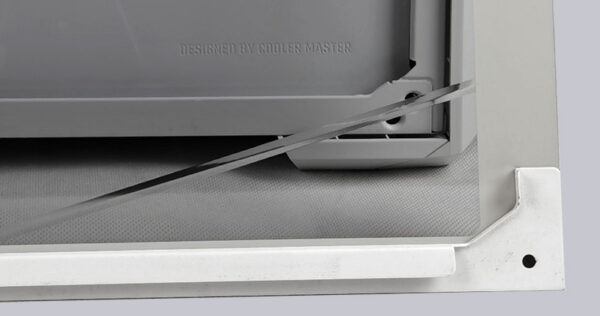 There are no special features on the right side panel, only the sheet metal cover can be seen here. This is fastened with 2 thumbscrews and can thus be removed easily without tools.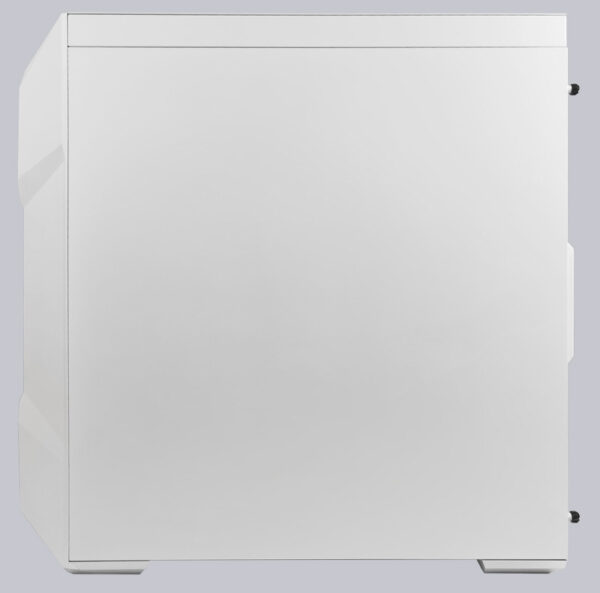 The lid is covered with a dust cover. This is magnetically attached and can thus be easily cleaned.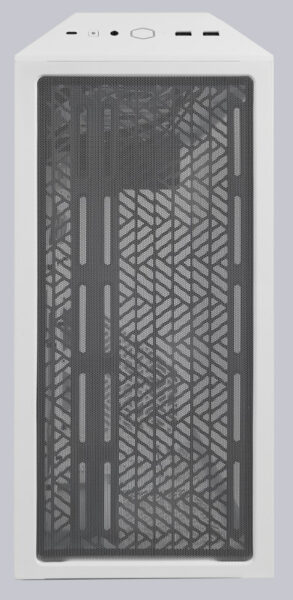 The ventilation slots are located underneath.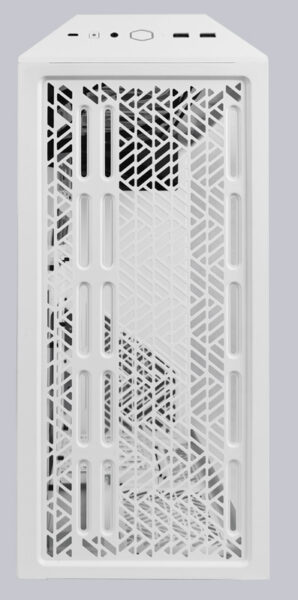 There is an additional filter under the case bottom that reliably protects the power supply from dust. It is easy to pull out and easy to clean.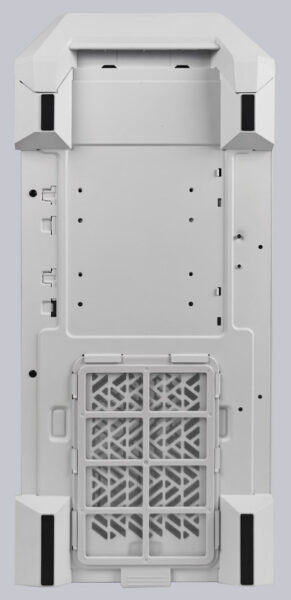 On the back, you can see the typical ventilation grilles, PCIe slot covers and the cutout for the ATX power supply, which, by the way, can have a maximum depth of 200mm. The recommended PSU depth is 170mm.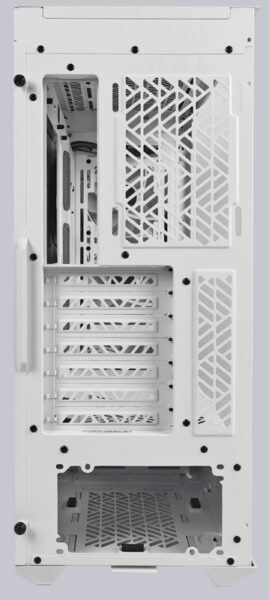 Cooler Master MasterBox TD500 Mesh V2 Layout, design and features from the inside …